We could have called this one.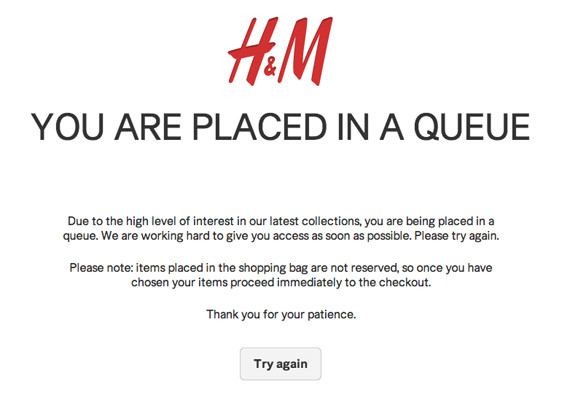 You'd think H&M would have prepared for such an event, its website having crashed not once but twice from its Versace collab -- once in November 2011 for the first Versace collection and again in January 2012 with the follow-up cruise collection.
But the hype over Marant seems to have overwhelmed H&M yet again. The collab launched in stores at 8am, but the online debut was held off until noon today. Perhaps that lunchtime rush was what made the difference -- now desperate shoppers like us are going to have to wait a few minutes more for our tie-dye jeans and embellished jackets.
Head to HM.com now to check out the situation for yourself. Fingers crossed they're back in action soon...
UPDATE: The website is back in action! H&M has provided this comment in response to the "queue":
The Isabel Marant for H&M collection is the very first collaboration to be sold online in the US. We are pleased to have received such an overwhelmingly positive response. The launch has created an extremely high volume of traffic to our website. We are prepared for this increase and are working urgently to speed up the purchasing queue so as to offer our customers the best possible service and online shopping experience.
In the meantime, start making your wish list: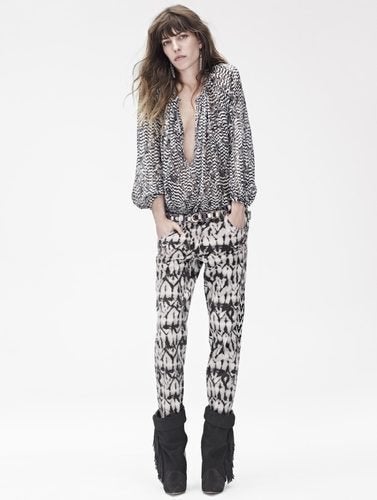 Isabel Marant for H&M: The (Partial) Lookbook