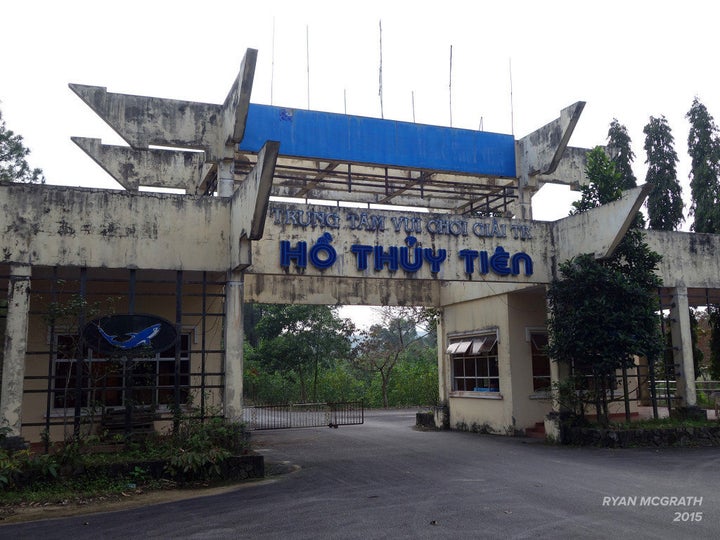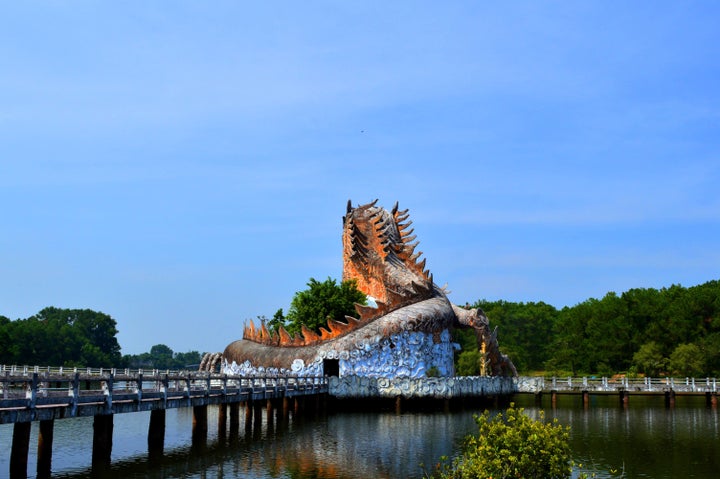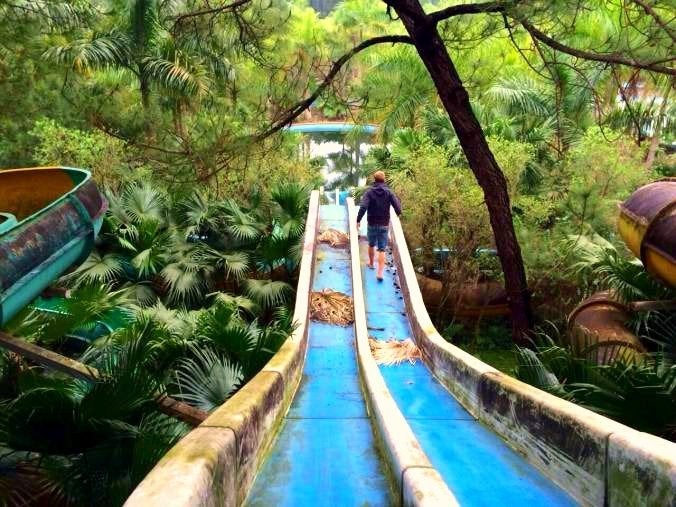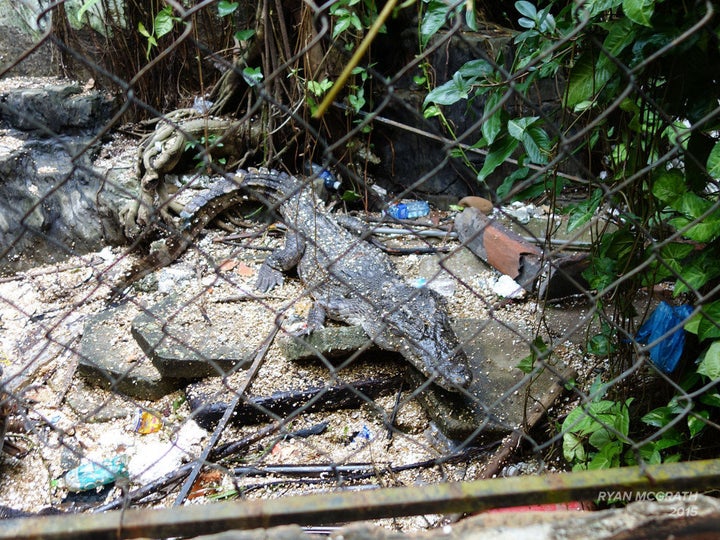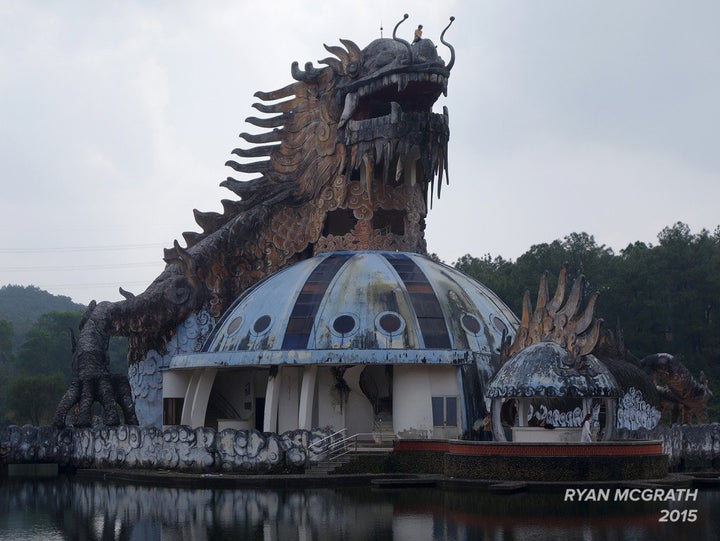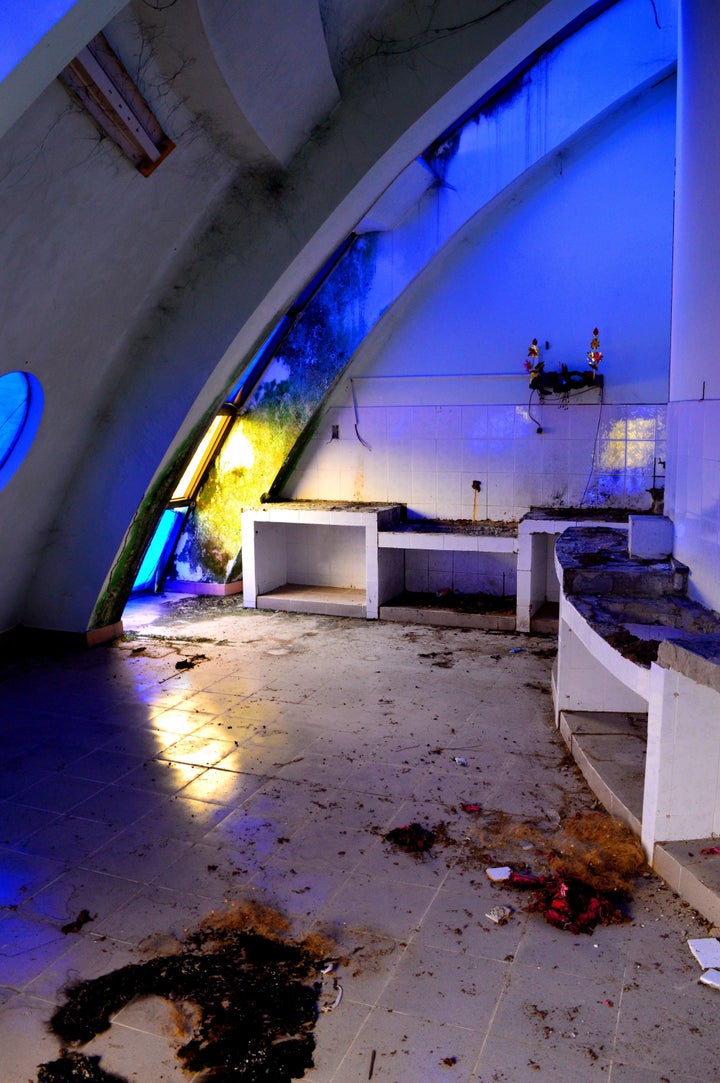 Because the abandoned waterpark is so cryptic, backpackers pass directions around on scrunched-up napkins, drop pins on Google Maps and show each other photos to get to the right place.
And once inside, it's "spooky as hell, but surreal," visitor Nassim Ait-Kaci told HuffPost. He's one of many backpackers we spoke with who found the park through word-of-mouth directions and explored its vast, eerie interior.
"You can ride your motorbike right up to the front gate, and inside," visitor Ryan McGrath said. "There's this thought of, 'Why is nobody around?'"
Most visitors report a totally empty park, with few locals either roaming around or selling drinks near the dragon. Backpacker Courtney Lambert wrote on her blog that the crocodiles have been removed in recent months. If the past is any indication, there's no question the park itself will remain dormant for long, long time. Take a look.
Mold-covered slides wind through the park's interior. "My adrenaline was flowing the whole time," traveler Ryan McGrath told HuffPost.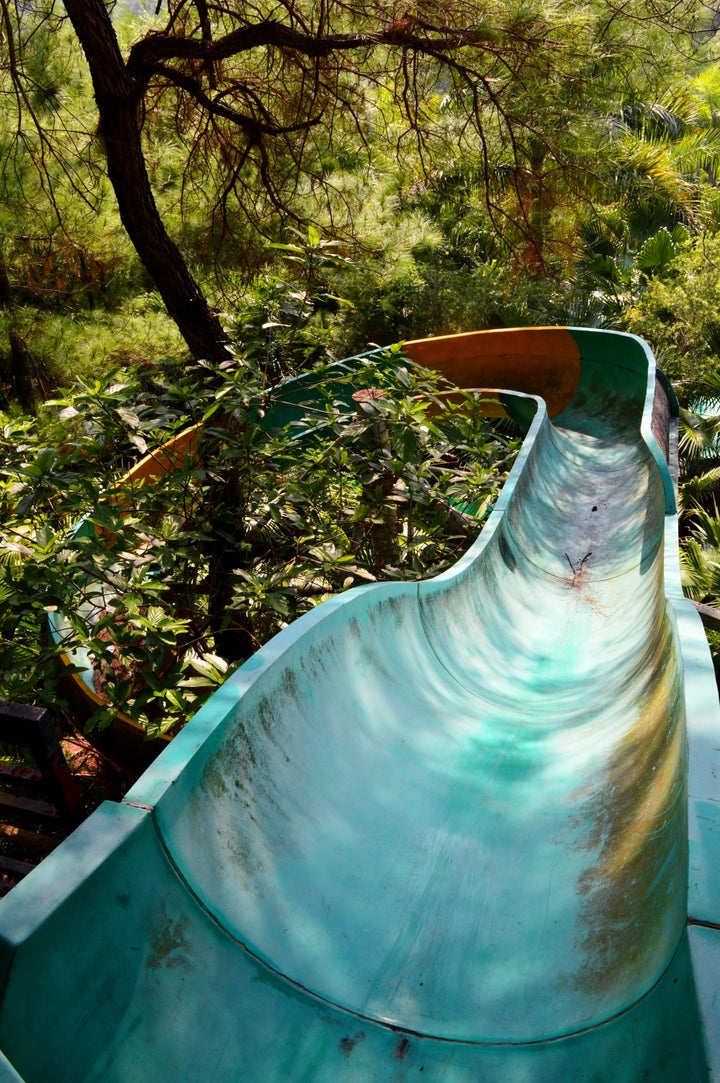 Visitors say some abandoned fish tanks are still full of water, though there's no life inside.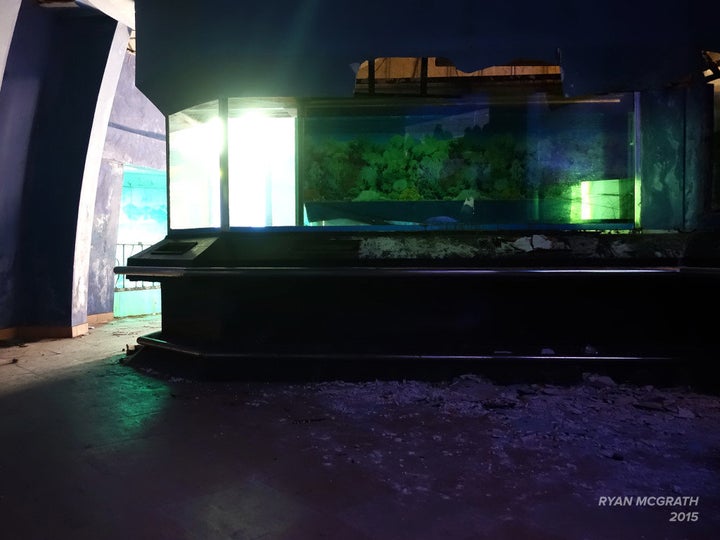 A massive dragon lies in the center of the park. Climb up his inner staircase...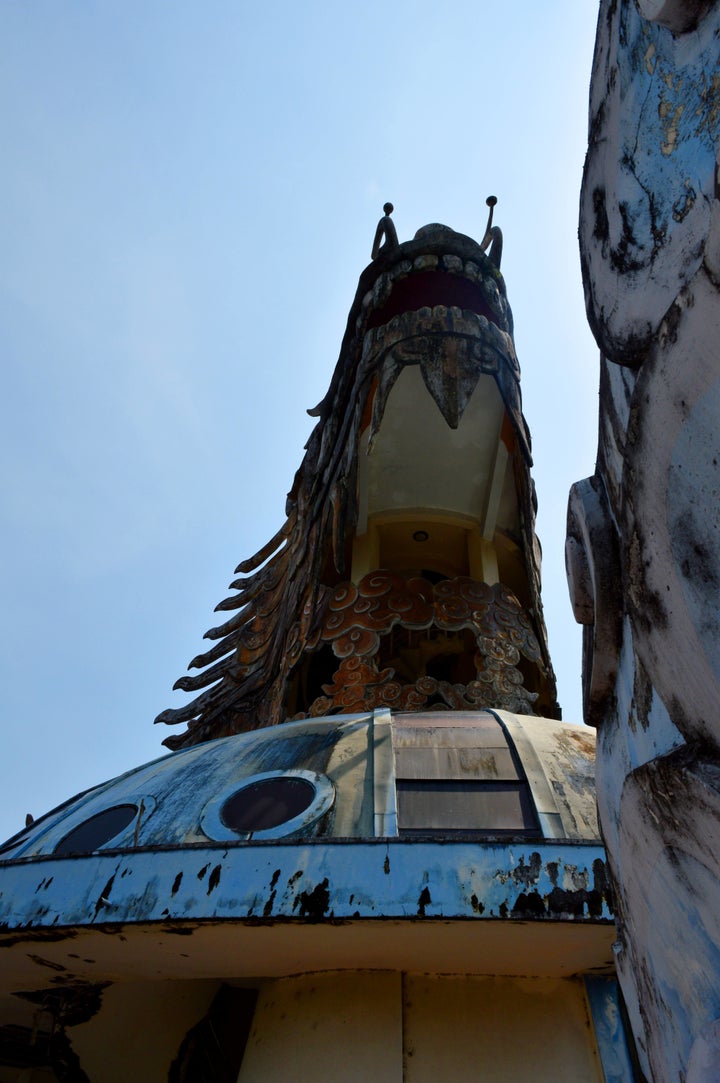 ...for an epic view of the forest below.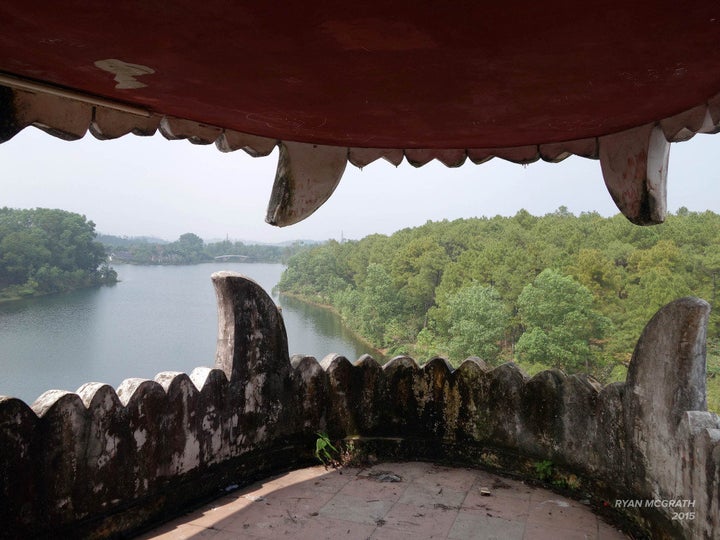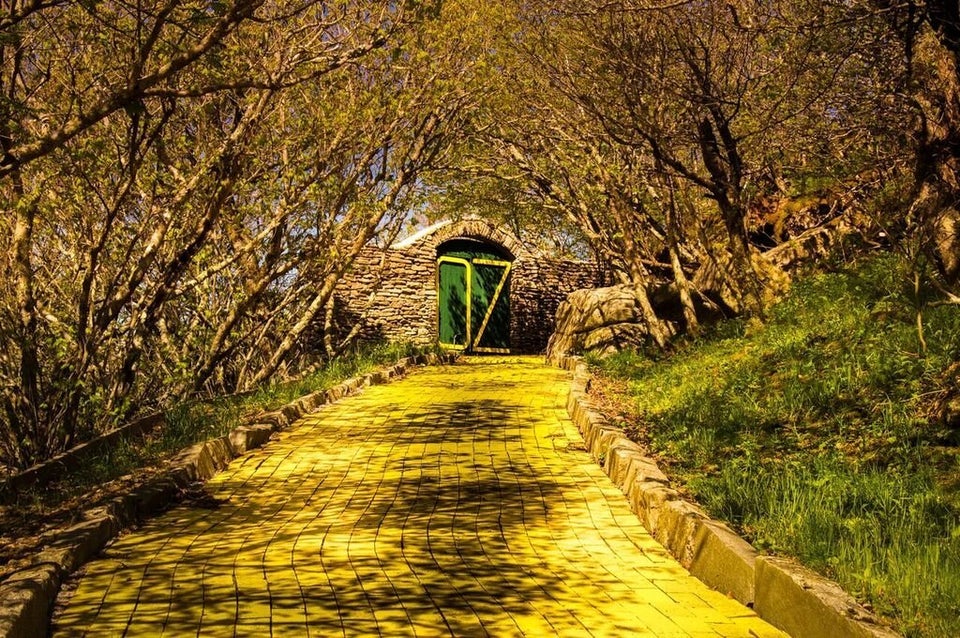 Abandoned Wizard Of Oz Theme Park
Support HuffPost
A No-B.S. Guide To Life
Related
Popular in the Community