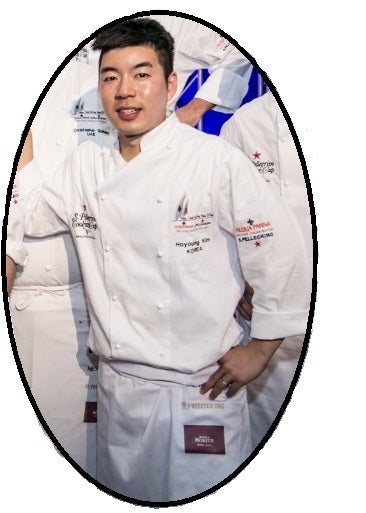 Out of the approximately 24,000 eateries in New York City (considered one of the largest food capitals of the world), only 72 are awarded the prestige of a Michelin Star. And only about 20 are awarded two or more stars. Michelin Stars are only awarded to truly exceptional and unique restaurants - ones that either break boundaries, provide a flawless take on tradition, or both. Chef Ho Young Kim's restaurant Jungsik seems to be in the "both" category, taking classic South Korean cuisine and propelling it into the modern era. The restaurant has two Michelin Stars, making it the highest rated Korean restaurant in the US, and one of the finest restaurants not only in The Big Apple, but the entire world.
Jungsik NYC was founded in 2011 following the success of the original restaurant Jung Sik Dang in Seoul. Chef Jung Sik Yim founded the eatery after stints as a chef at highly rated restaurants in New York City and Spain. His goal was to create a new type of Korean food, mixing the classics with cutting edge dining concepts such as molecular gastronomy. Molecular gastronomy is a subsect of food science which focuses on precise chemical changes that occur in cooking to create novel tastes, textures, and experiences. After finishing up mandatory his military duty, Ho Young Kim found himself working as a line-chef at Jung Sik Dang due to his lifelong love of cooking and the recommendation of his peers. It didn't take long for him to rise in the ranks, however. Kim had his true breakthrough moment when one of the dishes he had created found its way onto the Jung Sik Dang menu: "I will never forget the feeling of accomplishment, when Chef Yim tasted my dish and gave me a compliment and put my own dish on the menu." When Chef Yim wanted to open a new location, Jungsik NYC, Ho Young Kim was his first choice to help him move to the states and get the restaurant off the ground. "Chef Yim told me about his plan to open Jung Sik in New York and offered me a position. We decided to challenge ourselves together."
The challenge paid off, as Jungsik NYC was a hit. In less than two years of operation, the restaurant earned its first Michelin Star, and then was awarded its second a year later. The blistering success of the restaurant is an effect of not only the excellent execution of its food, but also the current zeitgeist of Korean food in the US. Korean food has been one of the last of the major asian foods to make an impact in the US, but in recent years bulgogi, kimchi, and other Korean flavors have entered the food palette of the average diner. Major US cities such as New York and LA have bustling Koreatowns where a variety of Korean restaurants have become as popular as Chinese, Japanese, and Thai favorites. Chef Kim was quoted in a 2014 interview, claiming that "Korean food is the next big trend". His response today, just three years later? "I feel like I nailed the response to the interview. It is not as totally integrated as Japanese cuisine in the food world, but Korean flavors are forming a strong trend in New York as well as in Paris." One of the ways in which Korean food stands above its peers is its sheer variety. "There are so many fun ways to enjoy Korean food—one can grill his own meat on the table, one can wrap meat and vegetables together for a single bite, one can enjoy cold beer with Korean-style- fried chicken, and many different forms of rice dishes can be prepared in a sizzling hot stone bowl. In addition, a wide range of fermented ingredients can benefit your health besides entertaining one's palate. In my opinion, there still are far more to be discovered in Korean cuisine."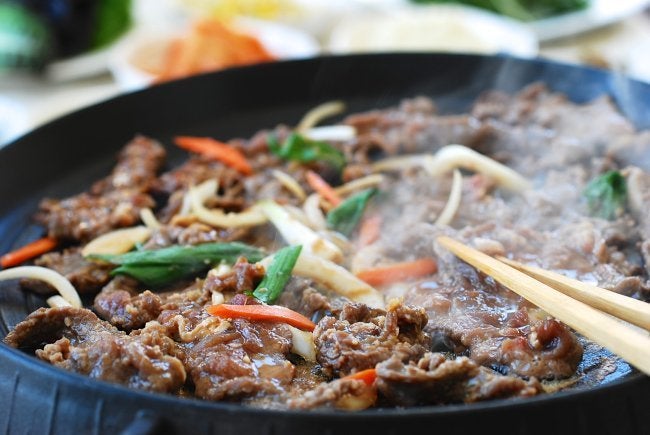 Ho Young Kim's experience cooking in both Seoul and NYC have given him a unique perspective on food. "My favorite ingredient is citrus. It is not a primary component for most dishes, but I always have citrus on the side whenever I cook. I love giving zesty touches to finish the plate. Even among the richest ingredients, I love tasting fresh flavor and acidity of citrus that blooms in the dish." One can find these rich Citrus flavors in many of Kim's dishes at Jungsik. However, despite his success and the success of the restaurant, Kim has not stopped looking for new ways to create dishes. "Sous-vide technique has been most useful to me. It is remarkable to be able to cook all the protein elements at a constant temperature without losing any core characteristics, texture and bouquet. I believe that, if we apply this method to Korean cooking, we'll have endless possibilities to bring out Korean ingredients and flavors." For the uninitiated, Sous-vide is a cooking technique where items are vacuum-sealed and placed in a bath of water, and cooked for a long time at a much lower temperature. This, as Kim explains, ensures that items are cooked evenly, which can create a drastically different texture and taste from traditional cooking techniques. Inventive cooking techniques such as sous-vide (commonly used in Molecular gastronomy), fused with the flavor palette of Korea, is exactly what makes Jungsik a groundbreaking restaurant that delivers on all fronts.
What's next for Ho Young Kim? He has a few great ideas for the Jungsik menu, continuing to fuse his traditional favorites with bold new concepts. "At the moment, Korean Giant Prawn is in season in Korea. I remember enjoying it by simply grilling it on fire and seasoning it simply with some sea salt. This type of memory and reflection gives me ideas for the new menu. Speaking of prawn, I am currently working on a new menu, grilling Spanish Carabinero prawn with sea salt with the sauce that will give fresh kick and touch of spice like fermented red chili paste vinaigrette." Next time I'm in New York, I'll be sure to check out Jungsik, and I'm confident I'll be sending my regards to the chef.
Support HuffPost
The Stakes Have Never Been Higher
Related
Popular in the Community