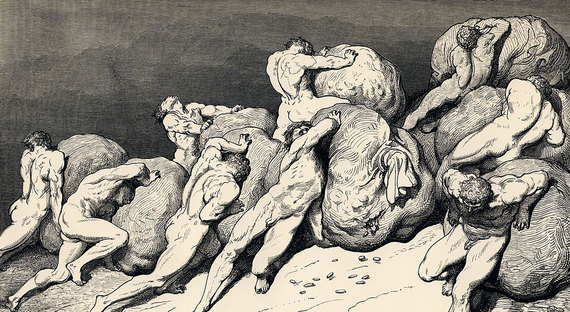 All that stuff hoarders keep in their bedrooms may be keeping them from sleeping properly, aggravating the problems that fuel their hoarding in the first place. This makes it harder for those afflicted to function during the day, according to a new study, although sleep researchers caution it's hard to separate cause from effect.
"Hoarders typically have problems with decision-making and executive function," Pamela Thacher, the lead author of the study, and an assistant professor of psychology at St. Lawrence University in Canton, New York, said in a statement released by the American Academy of Sleep Medicine. Because poor sleep reduces cognitive ability, Thacher said, if hoarders have cluttered bedrooms or beds that are uncomfortable or so crammed with stuff that they can't be properly slept on, "any existing risk for cognitive dysfunction, depression and stress may increase as sleep quality worsens."
Participants in a survey conducted by Thacher and student Alexis Reinheimer scored significantly higher on the Sleep Habits Survey, and on three "sub-scales" of the Pittsburgh Sleep Quality Index, including sleep latency, sleep disturbances and daytime disturbances.
"With any sort of mood disorder, you're disrupting your sleep environment," said Dr. Carl Bazil, director of the epilepsy and sleep center at Columbia University Medical School in New York. "That's one principle of sleep hygiene that many people violate — you need a space you are comfortable in, where you are able to tune out and turn off."
An overstuffed bedroom or sleeping area can fill the mind with anxiety about unfinished tasks and reminders of the day's activities, Bazil added.
"The idea that anxiety may play a mediating role between hoarding behaviors and disordered sleep is consistent with research linking stress, anxiety and depression to poorer sleep," Robert G. Kent de Grey, who studies sleep at the University of Utah, and is familiar with Thacher's study, wrote in an email.
While hoarding has already been linked to major depressive and anxiety disorders, Thacher's study was a survey. An experimental study, using live subjects, would be needed to "demonstrate the direction or causality of relationships between variables such as hoarding and sleep," said Kent de Grey. An experiment might also show whether the link between hoarding and sleep is due to an additional "confounding" variable, he added.
"If you are a hoarder you are probably keeping stuff around that has you constantly wondering about where to put this or that," said Columbia's Bazil, who did not take part in Thacher's study, which has yet to be published.
"This is the problem with a lot of sleep, cognitive and mood disorders," said Bazil, "It turns into a vicious cycle, whatever starts it worsens sleep which worsens mood or cognition and which further worsens sleep."
Related
Popular in the Community