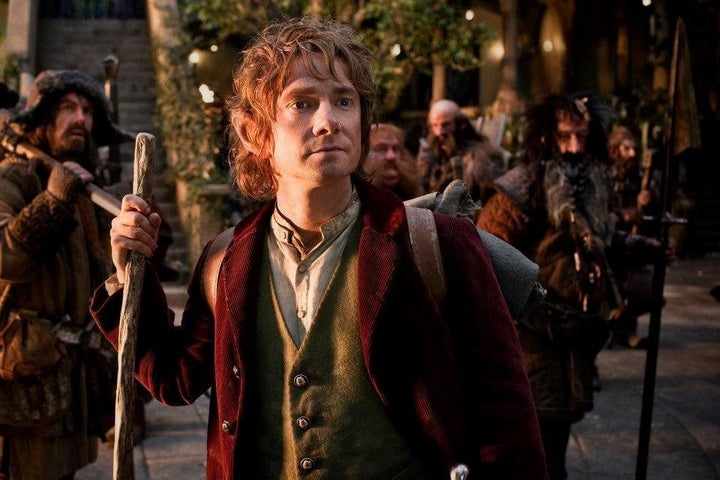 All is not well in Middle Earth.
Director Peter Jackson debuted ten minutes of footage from his upcoming "Lord Of The Rings" prequel, "The Hobbit An Unexpected Journey," at CinemaCon in Las Vegas on Tuesday, and the number of negative reactions was startling.
Jackson is shooting the hotly anticipated film in 3D and using new 48fps (frames per second) technology, which is twice the standard frame rate that has been used to make movies since the 1930s. "The Hobbit" will be the first major studio film to be shot using 48fps.
Unfortunately, the new technology has not received a warm response. Following the CinemaCon presentation, the website FilmDrunk noted that "everyone hated it."
Badass Digest's Devin Faraci said the footage had "that soap opera look you get from badly calibrated TVs at Best Buy."
"The footage I saw looked terrible … completely non-cinematic. The sets looked like sets … sets don't even look like sets when you're on them live, but these looked like sets. The magical illusion of cinema is stripped away completely."
An anonymous projectionist from a competing studio echoed those sentiments in an interview with Los Angeles Times. "It looked like a made-for-TV movie. It was too accurate -- too clear," the projectionist said. "The contrast ratio isn't there yet -- everything looked either too bright or black."
Not all responses were negative however. Variety film editor Josh Dickey tweeted:
And First Showing's Alex Billington summed up the views of many (including director Jackson) with this tweet:
Advocates of 48fps, most notably "Avatar" director James Cameron and Jackson himself say that the technology will help address the problems people had with early 3D. As Jackson said last year:
Looking at 24 frames every second may seem ok–and we've all seen thousands of films like this over the last 90 years–but there is often quite a lot of blur in each frame, during fast movements, and if the camera is moving around quickly, the image can judder or "strobe."

Shooting and projecting at 48 fps does a lot to get rid of these issues. It looks much more lifelike, and it is much easier to watch, especially in 3-D.
Audiences will have to wait until December 2012, when the first of the two "Hobbit" films is released, to decide for themselves.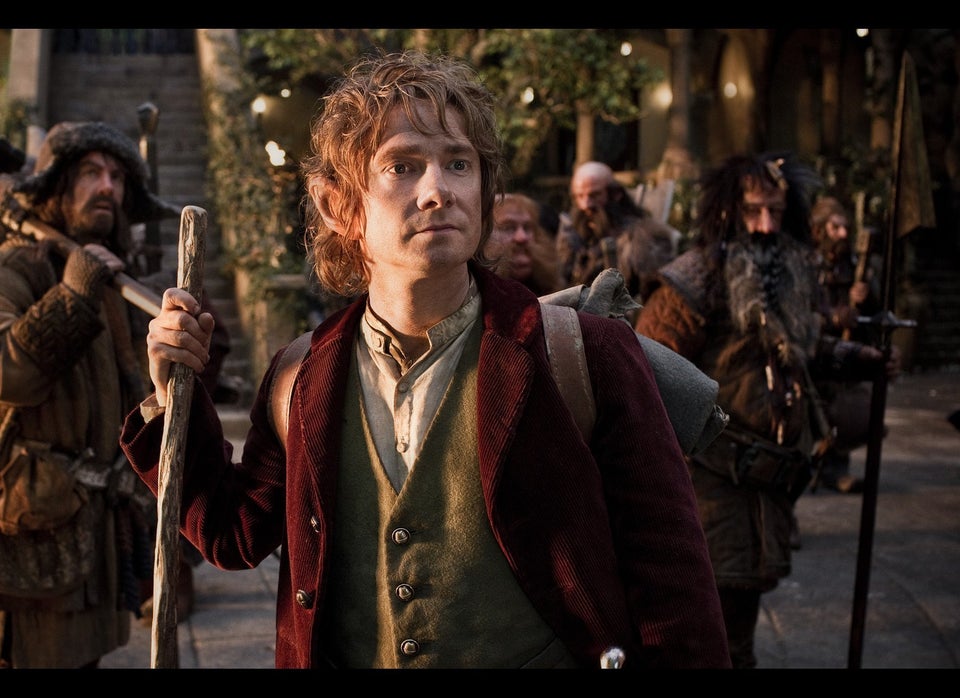 Pics From 'The Hobbit'
Popular in the Community