More than two-thirds of U.S. women voters oppose allowing corporations to refuse to cover contraception in their health plans because of religious objections, according to a new poll released Monday by Hart Research Associates.
The poll, commissioned by Planned Parenthood, the American Civil Liberties Union and the National Women's Law Center, surveyed women between the ages of 18 and 55 ahead of the Supreme Court case Sebelius v. Hobby Lobby. The Christian-owned craft supply chain will argue before the court on Tuesday that the Affordable Care Act violates its religious freedom rights by requiring it and other for-profit employers to cover the full range of FDA-approved contraceptives in their health plans.
But 68 percent of the female voters who would be affected by the Supreme Court's decision disagree with Hobby Lobby, according to the new poll, and more half say they disagree "strongly." Eighty-four percent of women agreed with the statement that the decision to use birth control "should be a woman's personal decision, and her boss should not be able to interfere with it."
"Overwhelmingly, the women who are most likely to be affected by the Hobby Lobby decision say that corporations should not be entitled to exempt themselves from the requirement to cover prescription birth control, even on religious grounds," said Geoff Garin, President of Hart Research Associates. "As a matter of principle, these women don't believe corporations should be able to use religion to pick and choose which laws they will obey."
The poll shows that women also oppose other kinds of religious freedom laws, such as the one recently considered in Arizona that would let businesses refuse to serve same sex couples because of religious objections to homosexuality. Eighty-one percent of women polled said businesses should not be able to refuse service to gays and lesbians, and the same number said pharmacies should not be allowed to refuse to fill prescriptions for birth control on religious grounds.
Women of all demographics overwhelmingly support the provision of the Affordable Care Act requiring employers to cover contraception and other preventive health services for women, including 92 percent of Democrats, 83 percent of independents, 63 percent of Republicans and 79 percent of Catholics.
"This is the kind of issue that has the potential to become a litmus test for many women about whether their leaders side with them or side with corporations instead," Garin said.
Before You Go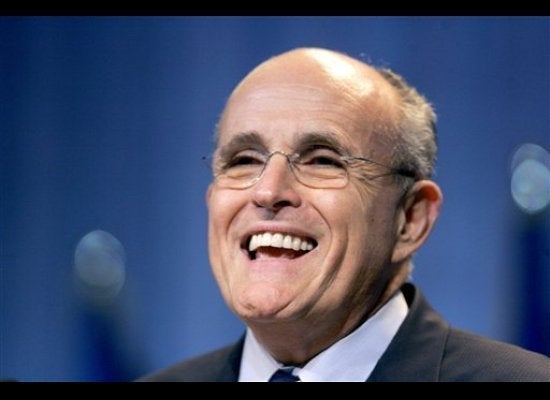 Out-Of-Touch Politicians
Popular in the Community