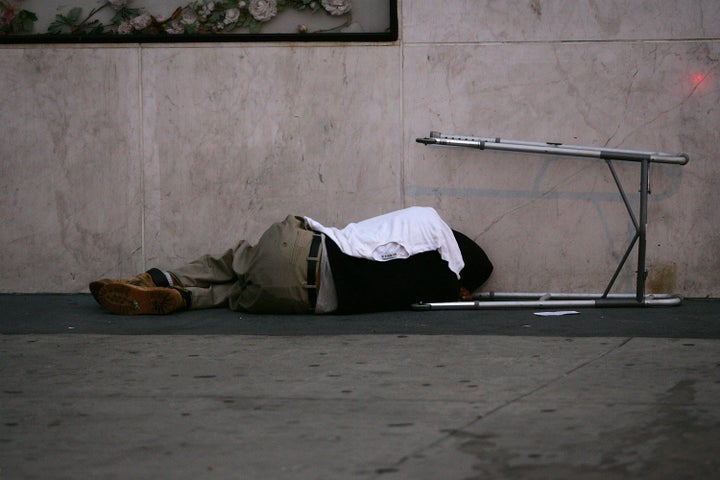 Android users have a controversial new game at their fingertips. HoboHunt awards players for hunting down poor people and virtually killing them.
Players first snap a photo of a homeless person, which is then uploaded to their phone, and they then choose from an arsenal of weapons to shoot the image. Apple has rejected the game app on three separate occasions, HoboHunt said in a press release, but insists that there is some merit to the activity.
It also donates some proceeds to helping people living on the streets.
"Oh, did we mention charity yet? Yeah, we have a conscience," the website states. "A portion of HoboHunt profits is going to help the homeless. Because we love Hobos."
However, the site does not specify how much money it will donate, or which cause it will support.
The creators proudly warn the game is "not for the delicate or faint-hearted! Users must steel their nerves to hunt real hobos, strangers in the mall, or friends, teachers, and parents, as sweet crosshairs and an arsenal of weapons, sound effects, and images bring the hunt to life."
Joel Usher, the game's creator, said he was inspired by a friend who, as he drove, would snap pictures of homeless people, send them out to friends and pretend to hunt them.
Usher told Vice.com that he thinks people will "be initially uncomfortable taking pictures of real hobos," and that most users will just use it to "take pictures of their friends."
Related
Popular in the Community