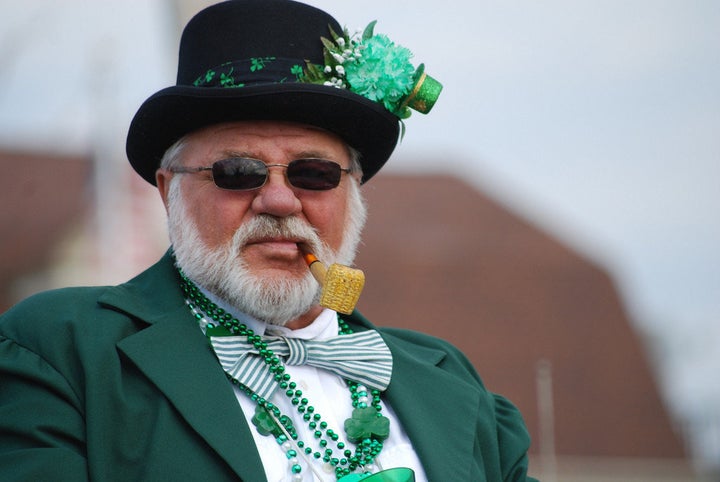 Hoboken residents lamenting over the cancellation of the 26th annual St. Patrick's Day parade can now rejoice with news of the first-ever 'Lepre-Con' scheduled for Saturday, March 3.
Co-organizer Jamie Darrah explained to CBS, "We want everyone to come up and come out and dress up and enjoy the festivities. Hopefully we'll have a set bar crawl listed on our website."
The St. Patrick's Day parade committee's resolution to cancel festivities this year follows Mayor Dawn Zimmer's "insulting" decision to move the parade to a weekday, after 2011's event rang up an unprecedented and alarming number of arrests, citations, and even sexual assaults.
Darrah said she envisioned "Lepre-Con" to parallel SantaCon, which to the dismay of many New Yorkers, brings together thousands of holiday revelers stumbling across the city in a massive, annual pub crawl.
But Darrah insisted she and fellow organizers are promoting "responsible" partying.
For a preview of "Lepre-Con," check out the photos below from last year's SantaCon and substitute Santa Claus costumes with frat boys (equal waistlines though) donning leprechaun hats:
Related
Popular in the Community