An awesome breastfeeding photo is propelling this hockey player into the league of badass moms.
On Sunday, the popular Facebook page, Breastfeeding Mama Talk, posted a photo of Dallas mom and hockey player, Sabrina Pfeifer, breastfeeding her 5-month-old daughter, Kaci, at the ice rink.
"My pre-game routine is a little different these days," the caption states.
The post received over 3,400 likes, and many other athlete moms shared their own breastfeeding stories in the comments section
Commenter Kit Thornton Adams posted her own pond hockey breastfeeding photo.
Pfeifer told The Huffington Post she's been playing hockey since her senior year of high school in Wichita, Kansas and has worked as a hockey director, coach and referee. Now that she has Kaci, hockey still remains a big part of her life, as she plays on a coed team called Nuts & Knockers.
"My husband and I actually met playing hockey, and while we don't get to play together anymore, we make sure we each get time at least once a week to be in a league," Pfeifer said. "Kaci just comes along with us and pretty intently watches the game. We hope that that view will change in a few years with us both sitting in the stands while we get to enjoy watching her play."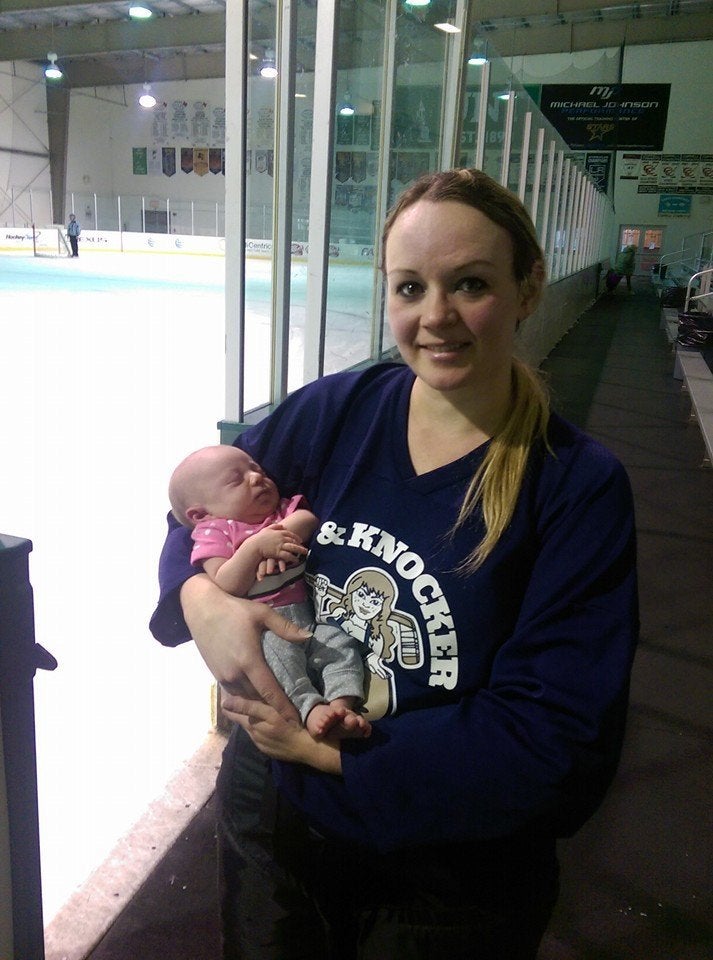 Having Kaci at games means that the mom can nurse her on the sidelines. Pfeifer said her breastfeeding journey has been incredibly positive thanks to her pre-birth education and the postpartum care she received from her husband and the support team at Dallas Birth and Women's Center.
"It's heartbreaking when I read or hear stories of other women who have not had such an easy go with it or get harassed for simply providing nourishment for their child," she said.
Pfeifer is also grateful for the positive support from her teammates, whom she considers family. "In terms of having positive support, one of the main people I go to when I have questions is my good friend and teammate, Jess, who has breastfed all three of her children," she said.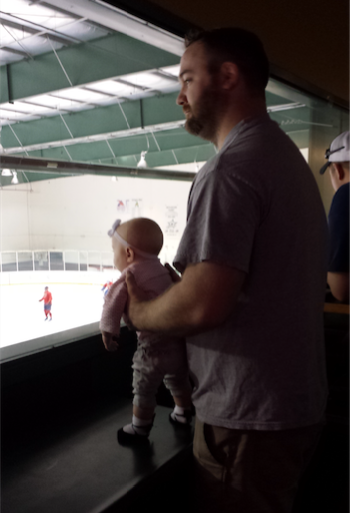 "There are other ladies in the leagues who have shared their stories with me as well, and the majority of my male teammates don't even bat an eye as most of their wives have breastfed in some capacity," she added, noting that there has been a bit of "good-natured teasing" as well.
Pfeifer hopes that her photo can inspire her fellow parents. "After seeing my photo, I hope that people know that life doesn't have to totally stop after you have children ― your main focus just shifts."
The mom added, "While it is certainly different, you can still enjoy your hobbies even if they are in a smaller capacity. I hope that after reading my story that people know with the right support it makes it much more likely that you can achieve your personal breastfeeding goals. You find your tribe in the most unlikely of places."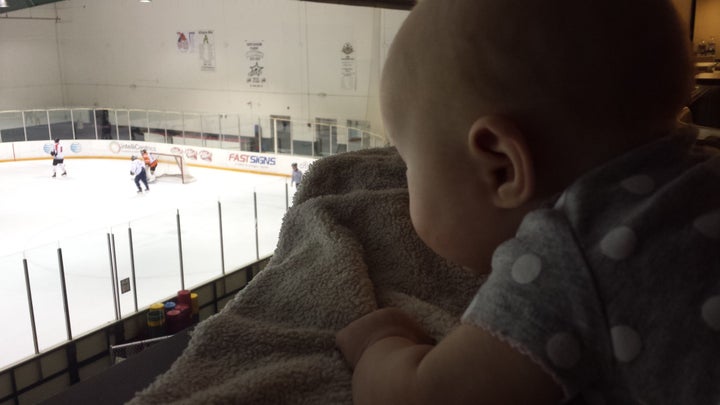 Related
Before You Go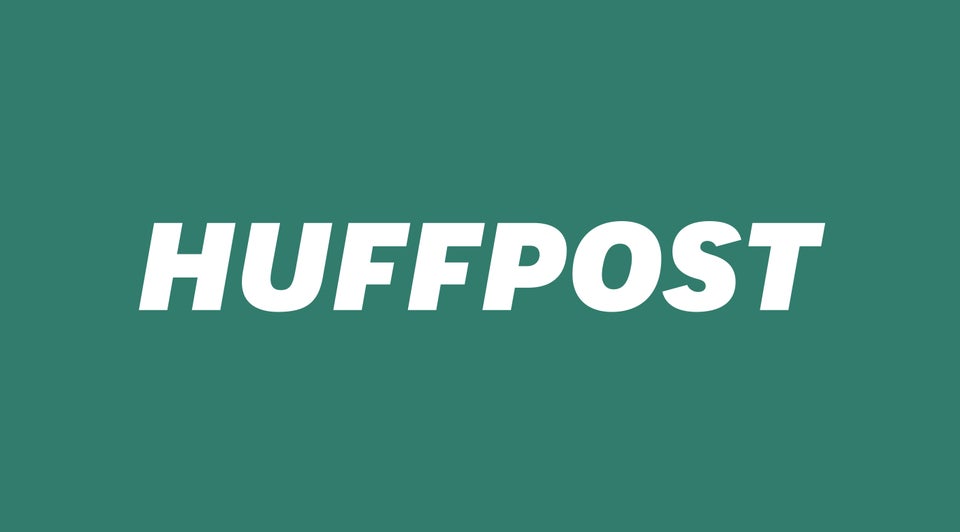 Memorable Breastfeeding Moments From Famous Moms