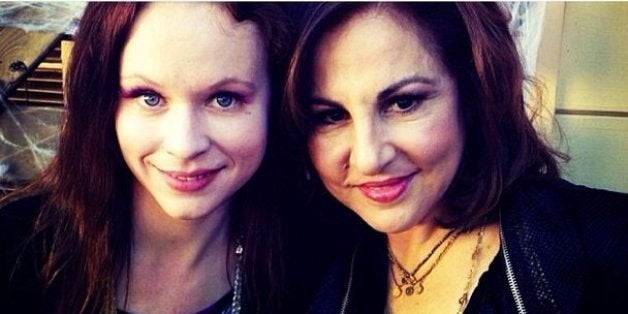 What were you doing this past Saturday? Well, obviously nothing as cool as the D23 members who attended this awesome "Hocus Pocus" reunion.
That's right, D23 (the Official Disney Fan Club, duh) held a 20th Anniversary screening and cast reunion for everyone's favorite Halloween film this past weekend at The Walt Disney Studios in Burbank, Calif. With a special screening of the movie, props on display and the largest assembling of the cast and crew in the film's history, get ready to be put under a spell of jealousy as you look through the pictures below:
When you arrived at the studios there were cute displays set up like this:
There were even props from the film! Witches cauldron and broomsticks! Costumes!
Oh, and here's cast members Thora Birch and Kathy Najimy posing with said props and costumes:
More Najimy (with Omri Katz photbombing!):
More Omri Katz, known to you as Max:
Doug Jones (who played Billy Butcherson) and Vinessa Shaw, who played Allison:
There was also a screening:
And a cast and crew discussion panel!
Vine of a Sanderson Sister:
Screening and cast reunion are good and all, but let's talk swag:
Screening program (this one's SIGNED):
Another pin and soundtrack:
Always wanted your own Sanderson Sisters concert poster? Should've been at the screening!
All in all it seems everyone had a fun day:
Kids of "Hocus Pocus" then:
Happy 20th Anniversary, "Hocus Pocus!"