In 2017, the TV news personality became a mom when she adopted a baby girl named Haley Joy. She's raising her daughter with her boyfriend, businessman Joel Schiffman, whom she met just a few years ago. And in January, she was officially named co-anchor of the "Today" show.
So it's safe to say that at 53 years old, Kotb has experienced some major milestones later in life.
She got the co-anchoring job after "Today" fired Matt Lauer over allegations of sexual misconduct in November. The move makes Kotb and co-host Savannah Guthrie the first all-female co-anchor team for the NBC morning show's first two hours.
"It comes on the heels of something that wasn't great," Kotb told HuffPost at Build Series, referring to Lauer's exit. "And that makes a mixed bag. But I have to say when you work well with somebody like I feel like Savannah and I work together — I think we have different strengths — I think it works. I feel like it would have worked whether we were two women, or a man and woman, or whatever."
Nonetheless, Kotb recognizes she's stepped into the higher-profile time slot as the Me Too and Time's Up movements take aim at sexual harassment and gender inequality.
"I do think it's special that it does coincide with this time in history and I think it's kind of neat to be part of that," Kotb said. "We were doing an interview and this reporter was telling us, 'Oh look, mom. Two women together hosting the show. That's pretty cool.' And I thought to myself, 'That's pretty cool that from now, it's not weird.'"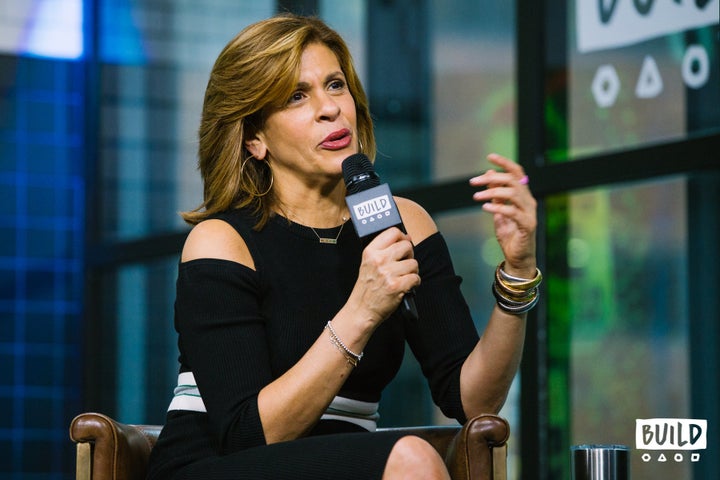 Kotb and Guthrie got the chance to cover the Winter Olympics in Pyeongchang, South Korea, in February. Kotb used to play high school basketball, so somewhere in her there's an athlete, she said, noting how she loved seeing the young athletes compete. 
"There aren't many times in life that you actually get to watch someone's life change in the process. You witness it," she said. "I felt that way at the Olympics because you're sitting there and you're watching a kid who's a no-name and then ... he does his magic or she does her magic, and then all of a sudden, they're a household name."
Personally, she said she, Guthrie and their "Today" colleague Al Roker had a blast in South Korea.
"Savannah and me and Al — we were like tequilas at 2:30 in the morning because our show was on so late and we weren't tired. So we were like, 'Ready?' We were up till like 3 a.m. and that's what we ended up doing. I hadn't seen midnight since I don't know when. Even on New Year's Eve, I miss it. So we turned into crazy party animals. Like, who are we? This is excellent."
The one downside? She had to spend two weeks apart from her daughter. Not only did they have a beautiful reunion (as documented on "Today") when she returned, but a couple of weeks later, Kotb published her first children's book.
"I never thought I'd write a children's book because I never thought I'd be a mom. I said to a friend of mine, 'I'm 52 years old and I have a baby.' And she said, 'That baby is right on time.' And I thought, 'So many things in life are right on time.' It's not your time. You didn't choose it, but it's right. I think that if there are moms-to-be out there who think maybe not me, maybe think about it. Because you never know what right on time may mean for you."
Kotb herself had almost given up on the idea of having a child.  
"You kind of weirdly have to make peace with it. You have to say to yourself, 'It's OK. You don't get everything. Think about your blessings.' I have a great family. I have great friends. I have a great job. But I don't know if you've ever had something that you've wanted so badly and you keep pushing it away and you keep saying, 'You know what? It's OK.' And one day you can't do it anymore and you say, 'Why not me?' So this book is about loving something that you haven't met yet. It's like destiny. You haven't held her, but you feel her."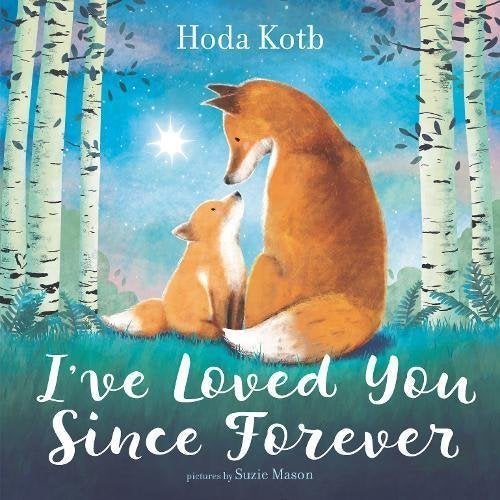 Kotb also teamed with Kelly Clarkson to turn the book's words into a song. She reached out to Clarkson not expecting her to say yes, but the songstress didn't hesitate one bit. 
"Kelly Clarkson has the purest heart. I want to weep thinking about her. She does things for all the right reasons. It's funny. I was thanking her and she sent a text back and she somehow turned it around," Kotb said. "She said, 'Thanks for having me be part of something that's important to you.' She is that person."
Proceeds from sales of the song go to the Help Us Adopt organization, which supports families looking to adopt a child. Kotb said she knows adoption can be expensive, so she wanted to do what she could to help.
"I think there are blessings out there if you are open. ... I think there are people who, at 30, are closed and maybe you are missing your moment," she said. "Maybe it's happening and you don't see it and you are not open to receive it. … I know I've gone through periods that are not great. I don't want anything. I don't want to feel anything. And then all of a sudden, I'm feeling things at 53 for the first time. Who gets a first-time feeling at 53?"
Kotb added, "I feel like for the first time I'm living the life I was supposed to live."
For the full Build interview, check out the video below: 
REAL LIFE. REAL NEWS. REAL VOICES.
Help us tell more of the stories that matter from voices that too often remain unheard.