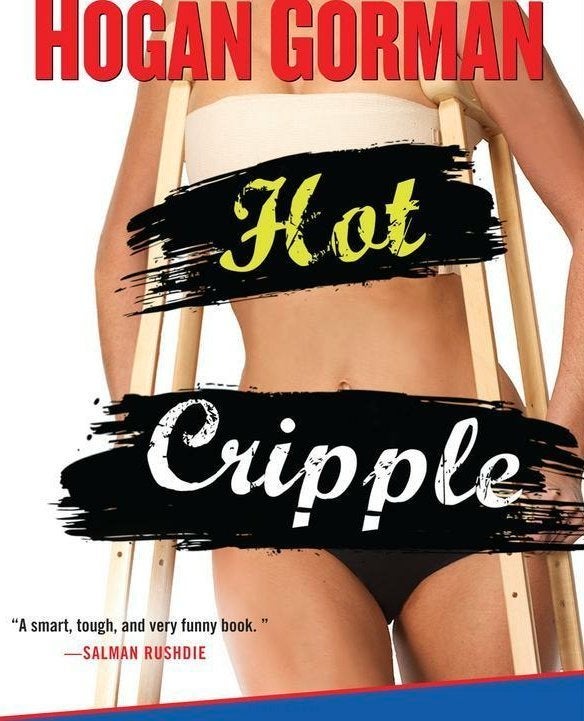 At first glance, you'd think most women probably wouldn't identify with Hogan Gorman, debut author of the memoir Hot Cripple. Gorman is tall, thin, gorgeous and (of course) a former runway and print model-turned actress. Her career was spent jetting around the world strutting her stuff, her closet filled with labels like Prada, Lanvin, Helmut Lang and Marc Jacobs.
Then something happened and her enviable life became anything but: Gorman stepped into a New York City crosswalk and was plowed over by a car going 40 mph. She suffered a brain injury, five herniated discs and a torn meniscus and ACL.
And she had no health insurance.
Then the real challenges began and daily life became more daunting than the cutthroat world of her former job. Fortunately, Gorman had a good foundation. Her childhood required the development of grit. Raised by a struggling single mother (a former nun), she grew up in a household where humor was abundant, but money was not.
It seems former catwalk girl is plucky.
My brother and I had an argument soon after the accident. It involved me asking him to take my laundry to be washed, because I could not carry it. During the heat of it he said, 'You know, there are two kinds of people in this world, victims and survivors. Are you a victim?' I yelled back, 'You know what, I am a victim. I got hit by a car.' As soon as those words escaped my mouth I wanted to retract them. Victim was not a word that I ever wanted to use to describe myself.
It's Gorman's wit as she describes the abyss of the uninsured in the U.S. that keeps one turning the page. Is it possible to make shuffling through the streets to a doctor's appointment funny? How about eating white rice and ketchup because that's all the author could afford once her savings ran out?
There's also the shame of seeking public assistance. The requisite heartless welfare employees are present to validate every stereotype. Gorman covers every dirty detail in Chapter Ten, "A Girl's Guide to What to Wear to the Welfare Office." This is only one of numerous humiliating experiences she shares.
Why not just hobble home to Mother?
"My mom, like many Americans, lives paycheck to paycheck. It's a struggle for her to make ends meet. She would have welcomed me with open arms, but I couldn't do that to her. She couldn't have supported an injured daughter plus herself," Gorman writes.
After three years of strife, Gorman finally faced the person who ran her over in court. "Judge Lush" presided -- a possible hint at the outcome.
How much more can one woman take?
Without giving away the ending, it was forgiveness, not food stamps, that finally saved her.
"I had to let all the resentment, anger, and hurt go -- had to forgive, because I knew if I didn't, it would ultimately eat me like a cancer. I didn't want to be one of those people that let one moment define them for the rest of their lives. I wanted to be happy again."
With a Salman Rushdie blurb, "A smart, tough and very funny book," and Fran Lebowitz stopping by her book party, it seems there are many who think Ms. Gorman is hot, but after reading her book, it is clear that the sizzle has to do with more than just her reflection in the mirror.
Related
Popular in the Community