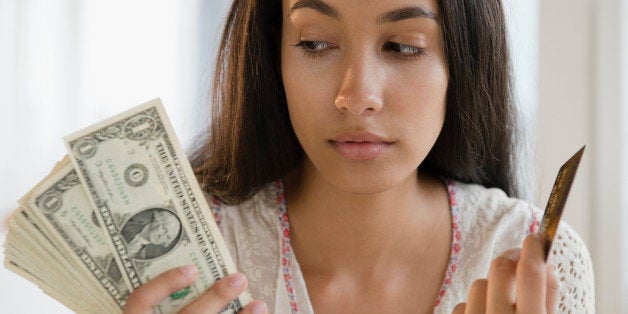 Ah, yes! The holidays are upon us and we are surfing websites, perusing malls, and scanning newspapers to find all the 'hot sales' for our early holiday shopping spree. We sort our credit cards according to the limits, and decide which ones will be used for electronics, clothing, and big ticket items. This is the time of year we feel extra generous and want to spread some holiday cheer. Rarely, do we consider the impact of all that spending until the first bill arrives in our mailbox and the cheer quickly disappears.
The National Retail Federation reports that the average American will spend approximately $861 for gifts this holiday for family and friends this year. While the majority of shoppers say they will spend less, even fewer mentions the idea of saving during the holidays.
Here are six ideas to help you cut your spending and save money during the most tempting time of the year.
1.Shop the Sales - Sales start as early as four in the morning lasting until midnight during the holiday season. You will find great deals and deep discounts on items. Remember, this is the day retailers tally their sales to determine holiday spending trends as well as make up for sluggish sales.
2.Coupons, Coupons, Coupons - Coupons are highly under-rated and great deals for your holiday food shopping are waiting. This is the time to look in your Sunday paper, junk mail, and online coupons vendors to spot the best deals available. The two-for-one bargains are plentiful during this time of year as retailers are ordering excessive inventory in anticipation for the big shopping rush.
3.Re-Gifting - While most people cringe at the thought of receiving a gift that was intentionally bought for someone else, the saying goes "what you don't know, won't hurt you". In this case, it really won't - re-gifting is simply the art of taking something you don't want, can't use, or would otherwise donate, and repurpose it to add value to another intended. This is sharing in the most creative way.
4.Stocking Stuffers - There are many variations of the 99 cent store and all of them have the best variety when it comes to selecting gifts under a dollar. Stocking stuffers are great gifts that show your thoughtfulness without breaking the bank.
5.After-Holiday Shopping - Next year's holiday season will be here before you know it. Again, the pricing on excess inventory will drop and retailers will be looking to clear their warehouse for tax purposes. That's right! Extra inventory carried over to the New Year will be taxed if not sold. So, guess what? That means extra savings in your pocket, especially on big ticket items such as flat screen TV's, computers, and most other electronics.
6.Use CASH! - As obsolete as it may seem, cash is the best way to watch your spending. Not to mention, no interest is added to the spending as with credit cards. Most credit cards charge anywhere from 12 to 30% annually. In essence, you end up taking up to three years, paying the minimum balance, to pay off a $200 purchase. Cash is best! When the money is gone, the spending stops.
Saving money during the holiday season is simply a matter of planning. Having a spending plan in place and utilizing these six tips will keep you from saying, "Bah-hum-bug" in the New Year.
**********
Kim Harris, Creator/Visionary - Stiletto Business Strategies for Women Business Owners™ and the StilettoMovement2014. An entrepreneur and co-founder of a nonprofit organization, Kim helps women entrepreneurs connect and share value in online trainings and live events. She is the recipient of the Small Business Administration's Women in Business Champion of the Year Award and 2013 Small Business Influencer Nominee. Kim is a published author of several books and has helped women entrepreneurs procure hundreds of thousands in grants and sponsorships to further their purpose and mission.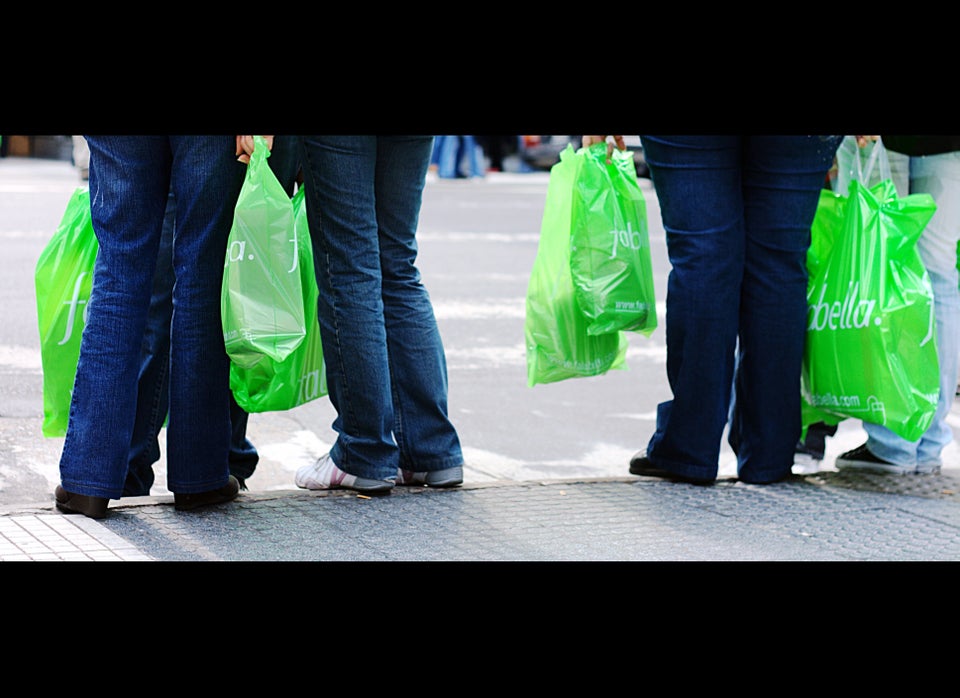 29 Ways You Waste Cash
Related