 Women's rights in Iran may be in a sordid state, but that doesn't necessarily mean Iranian women can't take care of themselves. A cleric in the northern province of Semnan claims he received the beating of his lifetime last month after advising two women passing by a mosque to cover up. In an interview with the semi-official Mehr news agency on Monday, Hojatoleslam Ali Beheshti, a top religious figure in the city of Shahrmirzad, said he thought the women's attire defied social codes and Islamic values.
One of the women, apparently, did not appreciate his advice.
"Not only didn't she cover herself up, but she also insulted me. I asked her not to insult me anymore, but she started shouting and threatening me," the cleric said, according to Radio Free Europe/Radio Liberty. "She pushed me and I fell to the ground on my back. From that point on, I don't know what happened. I was just feeling the kicks of the woman who was beating me up and insulting me."
Iranian law has required women to wear the hijab since the 1979 Islamic Revolution.
Before You Go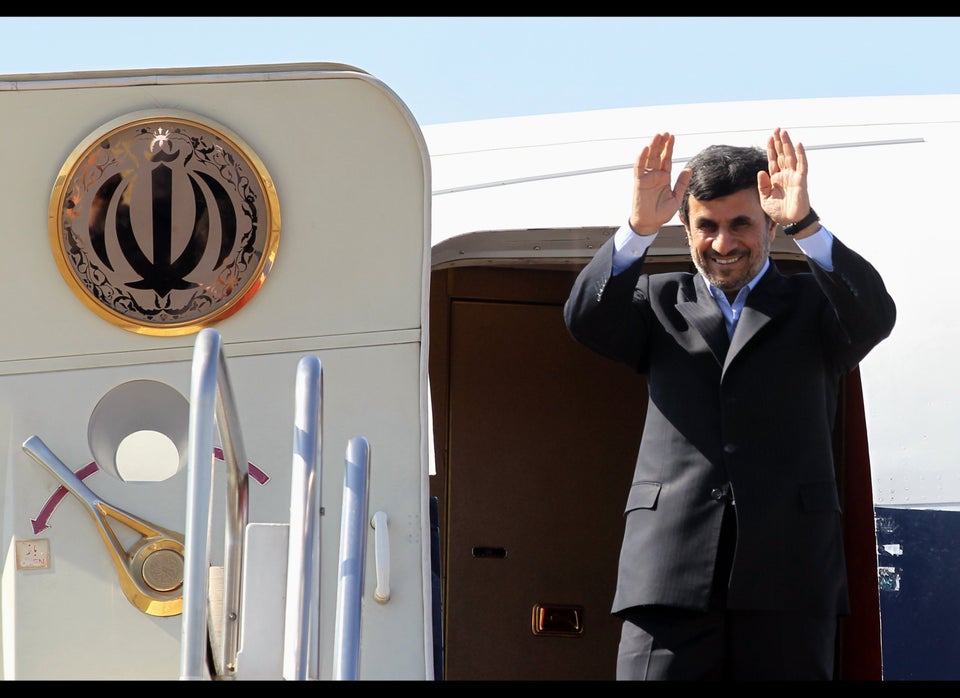 Iran Political Figures
Popular in the Community