Swedish musical groups have been gaining ground in the USA for, well, quite a long time. As far as I can remember, there have always been popular Swedish musical groups, each of which have polished the marble groundwork for the next generation of Swedish newcomers.
"Sweden is the greatest place for music on earth", declared Buzzfeed. Spanning genre, and decade, Sweden they said, is so much more than home to the creators of IKEA and Spotify. They called it a nation of pop-music prodigies.
Start with Monica Zetterlund, the sultry Jazz singer who sang with Louis Armstrong, Stan Getz and Bill Evans. There is the group that needs no introduction and whose museum in Stockholm has become a tourist must-see: ABBA. Leap to Ace of Base, Orup, the Knife and Fever Ray, Swedish House Mafia and of course Roxette. Remember Europa, Icona Pop and the Cardigans.
So much musical genius. How is this possible? Where do they come from? What do they eat? How does this happen?
If you've ever been to a Swedish party, you'll notice how the Swedes, young and old, all know how to belt out a great Bellman of Taube. And from an early age public singing is enthusiastically lauded.
And, as a result, you get funky music with stylishly centered personalities smashing through glass ceilings and breaking frozen Nordic ground, and building a MASS Swedish musical movement around the world. Bands like the First Aid Kit recently packed them in at the Hammerstein Ballroom in New York, which I myself witnessed. The feathered line stretched way around the building, and my two half-Swedish, half-Canadian kids were grooving to the beats of one of the better shows to hit the streets of New York last year.
And then there's Avicii. You can't walk into a sporting event in America -- or any place in Europe for that matter -- without hearing his anthem. A mere 25, and in that short amount of time, this Swede has managed to bring his unique brand of Swedish house from the dance hall to radio and to every Gap store on main-street. This dude is ranked as the top DJ in the world.
Other groups that have gained attention include Maia Hirasawa and Laleh, Annika Norlin/Hello Saferide, David Fridlund/David and The Citizens and Karl Johan Win-qvist/Blood music.
Sweden has indie bands too, like The Bear Quartet. Dead Letters Spell Out Dead Words and At the Gates.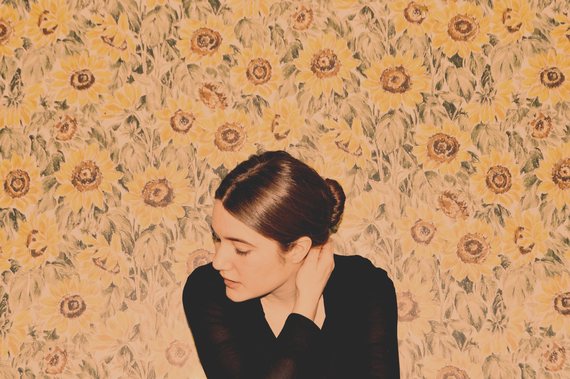 More recently I've fallen for a new band on the scene called Didrik from Stockholm and like First Aid Kit, the leads are two Swedish gals Julia Simonson and Freja Drakenberg, both 22 of age. This duo write their music together such as "Hold Tight". Their music spans between pop, indie and electronic and the fusion between Julia's and Freja's voices results in a melancholic, powerful sound. This newcomer is, like many before them, bound to be scooped up by some enterprising music company looking for the next big thing.
Of course, the fact that Sweden is dark half the year helps keep those prodigious voices in the studio longer than many other places. Which is perhaps why the first place hot Swedish bands go when they make it is LA. Go figure.
Scott Goodson is author of Uprising, a study of the origins of cultural movements.
REAL LIFE. REAL NEWS. REAL VOICES.
Help us tell more of the stories that matter from voices that too often remain unheard.