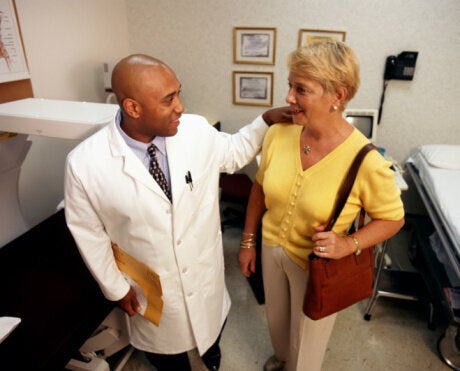 "Always do right.
This will gratify some people, and astound the rest."
-Mark Twain
With Election Day fast approaching there is more and more noise on the campaign trail that the Patient Protection and Affordable Care Act should be repealed or tweaked in some way, but little clarity on specifics.
Public opinion polls have been all over place as to whether or not repeal is a fringe sentiment or if it is a majority or somewhere in between. An analysis by the Kaiser Family Foundation in mid-October has found numbers ranging from 26 to 51 percent of American favoring repeal. The wide gap is attributed by Kaiser to something Twain would certainly appreciate -- the wording of the questions.
Kaiser also said recent polling suggests that for at least some Americans, a vote for repeal means a vote to eliminate certain provisions of the health reform law while also keeping many of its benefits, rather than representing a desire to overturn the law completely.
Please let me share some of the reasons why any potential changes would need to be done thoughtfully and with great care.
Patients with chronic disease account for 75 percent of U.S. health spending and the numbers are higher in entitlement programs. Eighty-three percent of every dollar in Medicaid is spent on chronic disease and 99 percent in Medicare.
The doubling of obesity since 1987 alone accounts for nearly a third of the overall rise in health care spending. The top seven chronic conditions cost the U.S. $1.3 trillion each year.
We are on an unsustainable track.
The Patient Protection and Affordable Care Act provides significant opportunity to change course, not only in health care spending but also in our lifestyles.
Mark Twain famously said, "The only way to keep your health is to eat what you don't want, drink what you don't like, and do what you'd druther not." Twain was pointing out a sentiment felt by many Americans at the time, and unfortunately, is shared by many today. We need that to change.
A new study by Brookings researcher Ross Hammond estimates that the total costs of obesity in the U.S. may exceed $215 billion annually. A similar study from the NBER by Cawley and Meyerhoefer places the annual costs at closer to $170 Billion.
By focusing on improving individual health we can rein in health care costs. Addressing these needs is imperative to preserving our economic competitiveness and streamlining our health care system.
It's time to finally do something about obesity; to finally do something about chronic disease; to finally get our economic and physical health back on track. We can save billions of dollars in health care spending by reducing the prevalence of both smoking and excess weight. We can also do a better job of coordinating care for Medicare and other patients with high rates of chronic disease.
The Medicare program alone will spend $250 Billion over the next decade on potentially preventable readmissions alone. Adopting community health teams that provide transitional care can cut these rates in half.
The following provisions of the Patient Protection and Affordable Care Act focus on improving health in America through chronic disease prevention and management:
• Enhancing Medicare coverage through a biennial health risk assessment and wellness visit to create a personalized prevention plan;
• Reducing patient financial barriers by removing cost-sharing for recommended preventive services and providing incentives for choosing healthy lifestyles;
• Improving care coordination by managing care transitions and facilitating Medicaid medical home options for patients with chronic conditions;
• Strengthening the quality of care by adopting policies linking payments to improved health outcomes and calling for the development of a national quality strategy;
• Translating knowledge into action by creating a new federal effort for comparative effectiveness research to improve care quality;
• A $15 Billion investment in a new prevention and public health trust fund. Proceeds from the fund are designed to invest in evidence-based prevention initiatives.
These fundamental improvements to our health care delivery system are vital and must be safeguarded.
No part of the health reform debate had more bipartisan support than efforts to combat chronic disease. Hopefully that support will not be eroded in Congress by loud talk on the campaign trail.
By holding true to its commitment to take real steps forward in the fight against chronic disease, Congress could gratify some and astound the rest.