 WASHINGTON -- During a press conference at DOJ headquarters on Monday, Attorney General Eric Holder blamed the pending government shutdown on the "dysfunction that exists primarily in the House of Representatives" and said a shutdown would have a "disruptive impact" on the operations of the Justice Department.
The attorney general said that he will be taking a reduction in his salary equal to the highest amount that any other DOJ employee will have to absorb if the shutdown happens at midnight as anticipated.
"People are trying to make a political point, and I'm trying to run a Justice Department," Holder said, adding that there are "good, hard-working Americans who are going to suffer because of this dysfunction."
Under the Justice Department's contingency plan for the shutdown, civil litigation will be curtailed or postponed. The employees of many DOJ agencies will be exempted from furloughs because their roles are deemed "essential."
FBI Director James Comey has also spoken out about impact of sequestration on his bureau. Comey said in September that he had to shut down training of new FBI agents because of the cuts to the federal budget that took effect on March 1.
Before You Go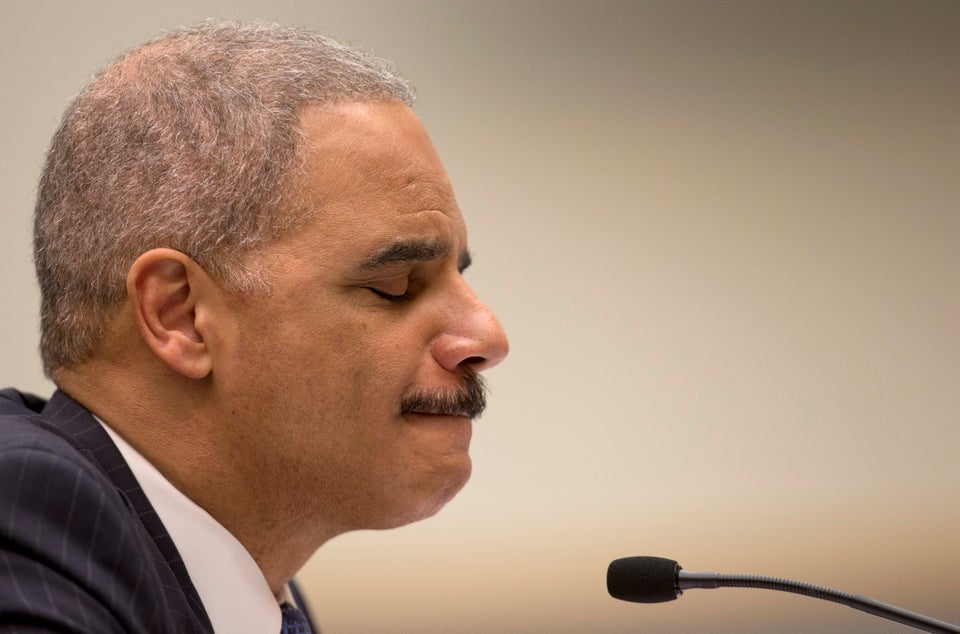 Eric Holder In The Hot Seat
Popular in the Community