While it looks and sounds worrying, there's nothing to fear here.
A massive new "hole in the sun," or a big patch of black in the corona, was spotted on Monday by NASA's Solar Dynamics Observatory.
A coronal hole is a place where where the sun's magnetic field opens out into interplanetary space, allowing hot material from the corona to speed outward. As a result, these areas have very little hot plasma compared to their hotter, brighter surroundings. So they appear much darker.
Here's one of the new images released by NASA:
(Story continues below image.)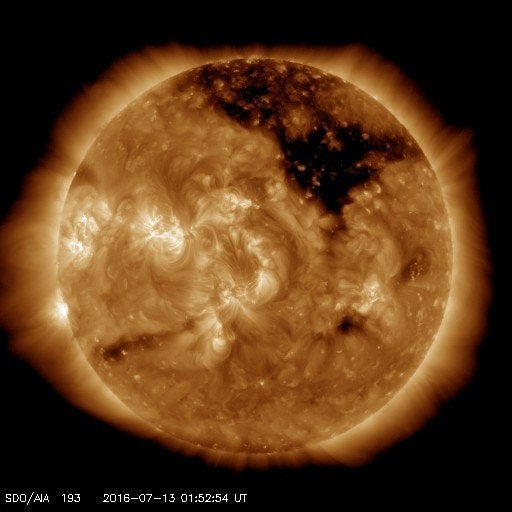 On the other hand, they can also produce some pretty stunning auroras.
Before You Go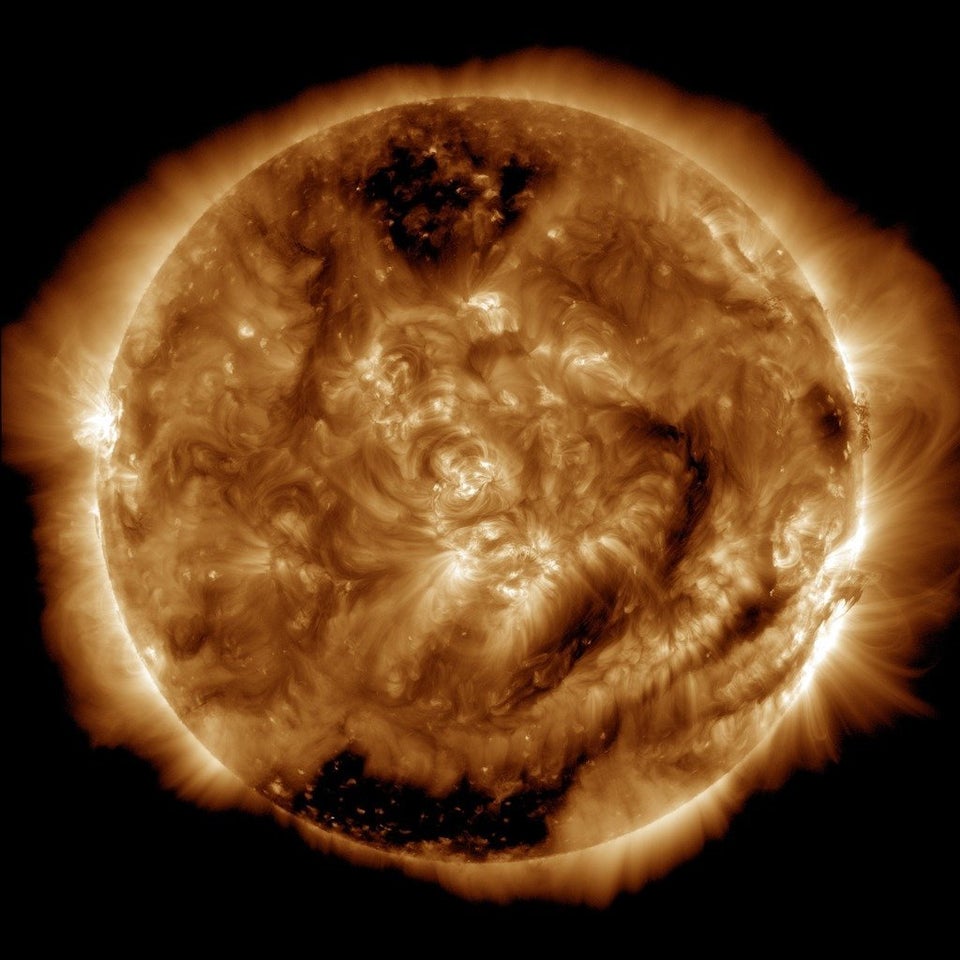 Spectacular Photos Of The Sun
Popular in the Community