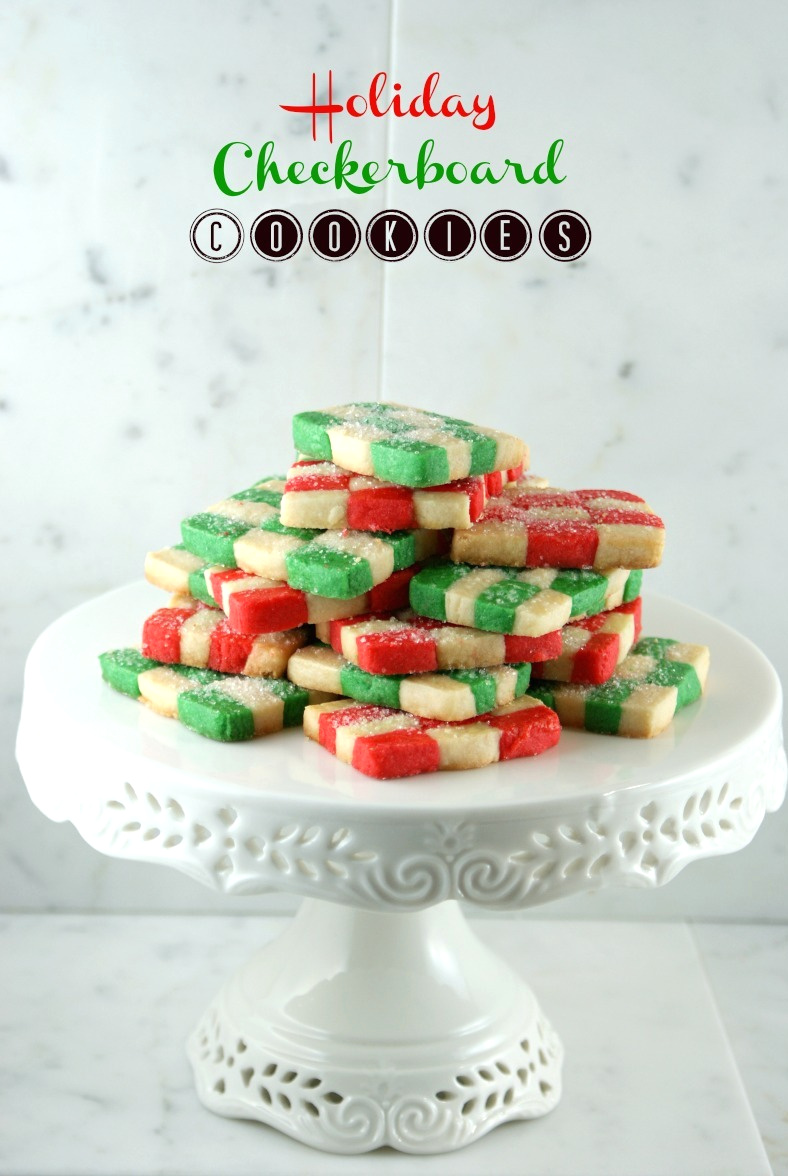 What a wonderful time of year! The holidays are here - a time for spending time with family and friends. The cheer is flowing along with an abundance of tasty treats. Speaking of delicious treats, this time of year brings out a plethora of delightful cookies. It is a time for cookie baking, cookie swaps and trying new recipes, and of course, partaking in eating these one or two bite delights.
Speaking of cookie swaps, I was excited to take part in the 2nd Annual Great Food Blogger Cookie Swap that is hosted by Julie from The Little Kitchn and Lindsay from Love and Olive Oil. It was so much fun last year that I needed to join in the festivities again this year. Essentially there are about 550 food bloggers from across the United States and beyond, that bake 3 dozen cookies, then send off a dozen to the three food bloggers they are matched with. In turn, 3 food bloggers have been given your name and you receive in the mail a dozen cookies from each. It is so fun to discover new blogs, friends and cookie recipes.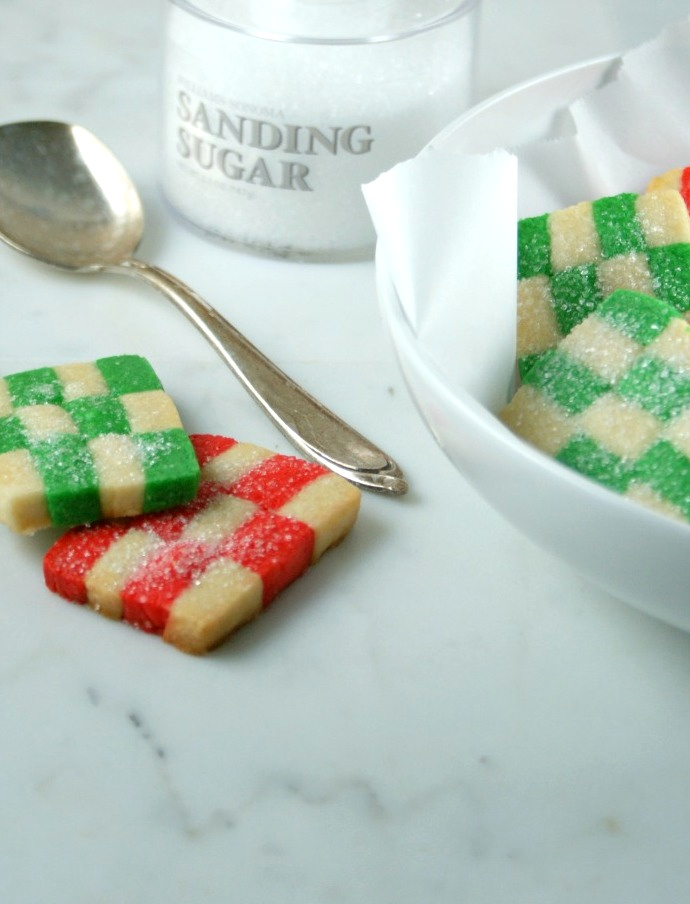 Last year I sent out Gingerbread Biscotti Cookies that were dipped in chocolate and were quite tasty. For this year, I remember a favorite recipe from Martha Stewart for Checkerboard Cookies. They are light, beautiful and incredibility tasty (and addictive). Smile. I wanted to put the Authentic Suburban Gourmet spin on these cookies along with making them in the holiday spirit. I decided to eliminate the chocolate and tint the dough red and green - in turn making a red/white cookie and a green/white cookie. In addition, I thought adding the sanding sugar would add a bit of holiday sparkle. The end result, in my opinion, was a simply sublime cookie.
Now for the other important part of the swap, was the packaging. I had some lovely silver tins and holiday ribbon to add along with a sprig of decorative holiday berries for that finishing touch. I was matched with some lovely and talented bloggers from all across the country from Tennessee, Texas and San Diego. It was great to get to know Amanda from High Heels to Hot Wheels, Jessica from My Baking Heart and Kathy from Cooking on the Side. I hope that each of you enjoyed these Holiday Checkerboard Cookies as much as I do. Smile.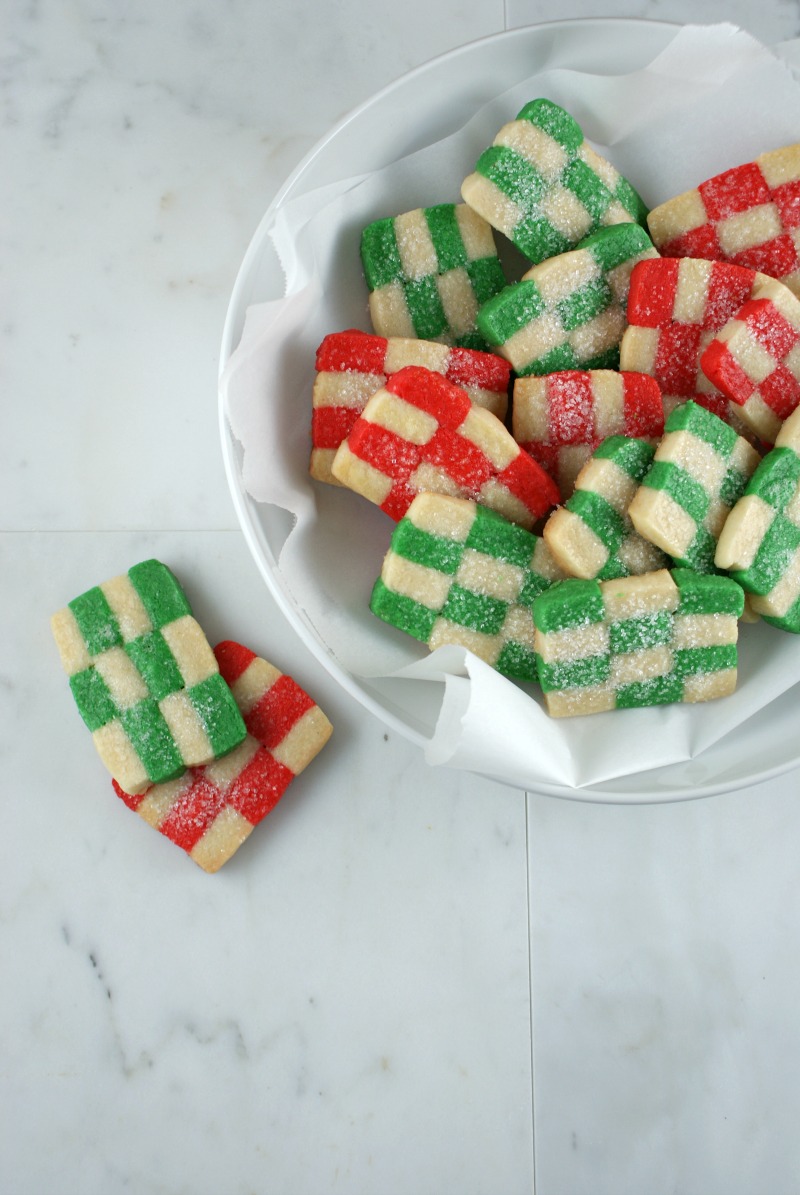 In turn, some very gifted bloggers were given my name to send their dozen cookies to. I had them sent to my office and every day I would wait to see if I had a package on my desk. The first to arrive was from Linda from The Urban Mrs. who happens to live one city over from me - small world. She sent a Double Chocolate Merlot Cookie which was very rich and tasty. The next to arrive was from Val from A Scrumptious Life. Val made a "melt in your mouth" Shortbread Cookie with White Chocolate, Pistachios and Dried Cranberries. The final delight to arrive was from Lauren from Have Fork Will Eat. She sent a unique cookie that I have never heard of prior called "Bousou la tmessou" which is an Algerian cookie. Half was lemon flavored and the other half was scented with rosewater and simply melted in your mouth.
What fun this was and it was terrific to meet six new food blogger friends through the swap! Thank you everyone for the delicious treats - it was fun to be part of the 2nd Annual Great Food Blogger Cookie Swap!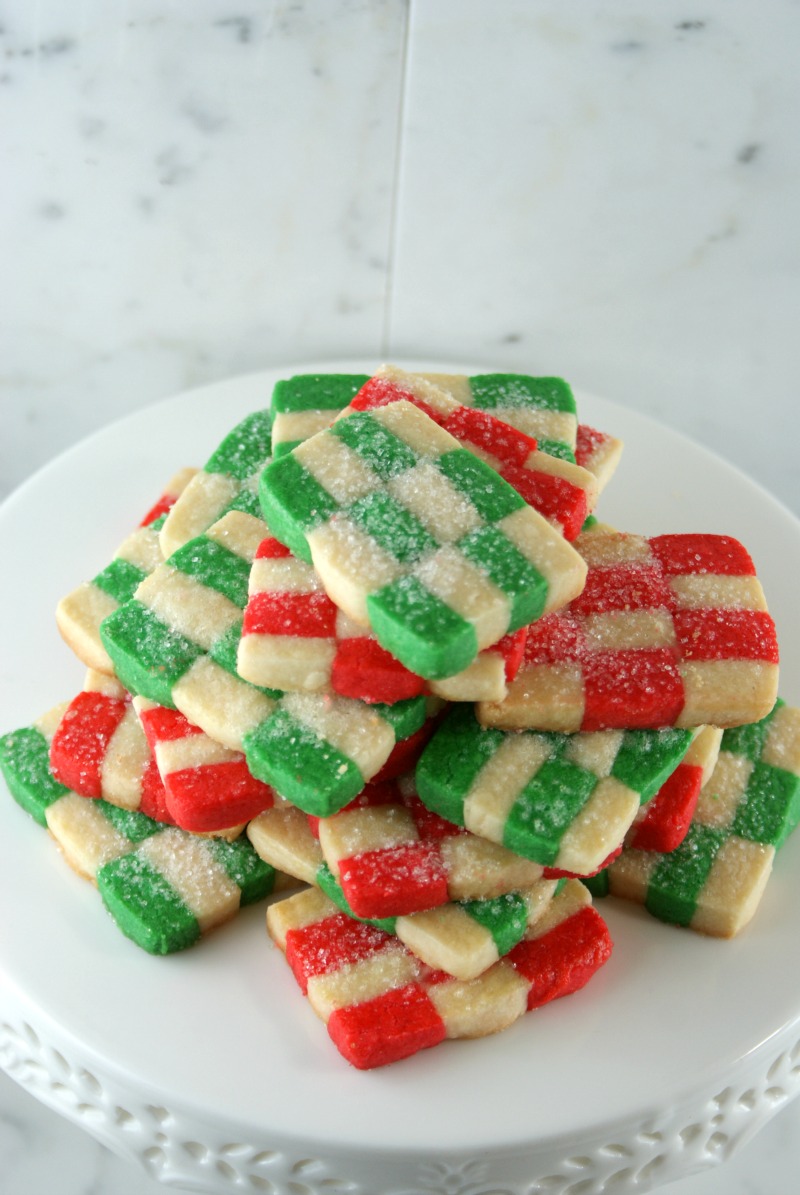 Holiday Checkerboard Cookies
2 C. Butter (two sticks), softened
1 C. Sugar
1 T. + 1 t.Vanilla
½ t. Salt
5 C. All-purpose flour
1 large Egg
Red and Green food coloring
Sanding sugar
In an electric mixer fitted with a paddle attachment, cream butter and sugar until well blended. Add vanilla extract and salt. With the mixer on low, gradually add flour, scraping down the sides of the bowl.
Turn dough out onto a clean work surface; it will be loose and crumbly. Knead dough together. Divide dough into 4 parts. Color 1 part green by drizzling a bit of the green color into the middle and knead until well blended. Add more color until you achieve the desired color. Repeat process with the red color with another 4th of the dough. Leave the 2 other parts white.
Place each half of the kneaded dough between two sheets of plastic wrap. Using a rolling pin, shape dough into two 7-inch squares, about 3/8 inch thick. Using a sharp knife and a ruler, slice each square into nine ¾ inches-wide strips.
Whisk together the egg and 1 tablespoon water. Cover work surface with plastic wrap. Place three strips of dough on plastic, alternating white and red for the first set, to create a checkerboard effect. Brush tops and in between the strips with the egg wash. Gently press strips together. Repeat, forming second and third layers, alternating colors to create a checkerboard effect. Wrap assembled log in plastic. Repeat process with green for second log. Refrigerate 30 minutes, or freeze 15 minutes.
If you have extra dough continue repeating the process until all dough is used.
Preheat oven to 350 degrees. Line a baking sheet with a parchment paper. Slice each log into ¼ inch thick slices; placing on baking sheet. Brush with egg wash and sprinkle with sanding sugar. Bake until done, 10 to 12 minutes. Remove baking sheet from oven, and let cookies cool 2 minutes. Transfer cookies to a wire rack to cool completely.