The holiday season is in full swing. Whether you're hosting a party or having a quiet night away from the hustle and bustle, we've got some cocktail recipes that are perfect for curling up by the fire or ringing in the new year.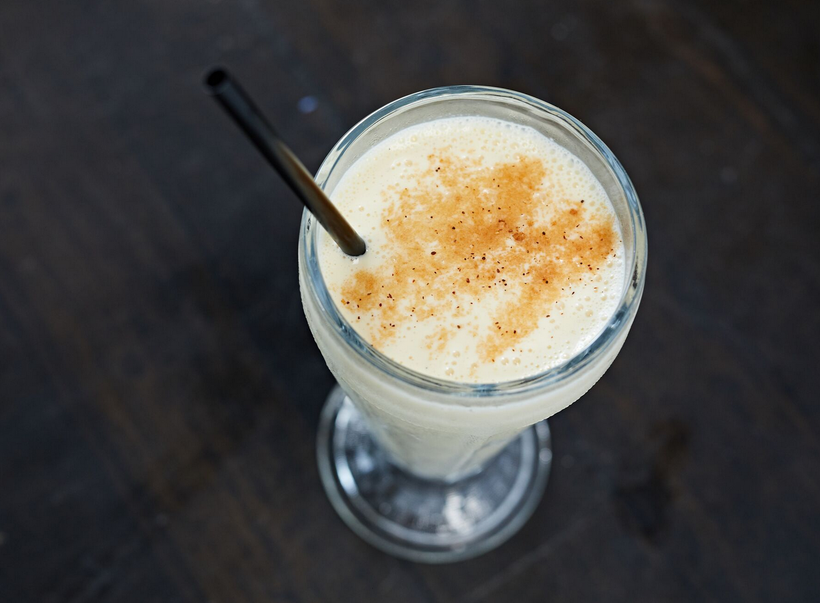 Share the Pear (Péché, Austin, TX, creator: Shaun Meglen)
1.5 oz Osborne Fino sherry | .75 oz Saint George Spiced Pear | 3 scoops of good quality vanilla ice cream (Péché makes theirs in-house) | Add all ingredients to blender and blend until incorporated. Pour in glass, garnish with cinnamon and serve.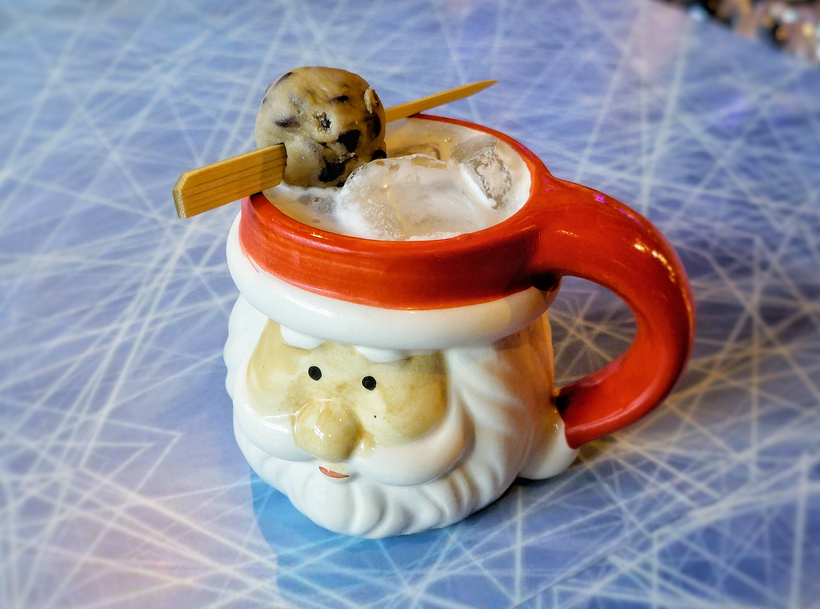 Snow Angels, Ice Skating, Cookie Dough and Snuggles
1 oz. Butter Washed Aylesbury Duck Vodka | 0.25 oz. Don Ciccio & Figli Concerto Coffee Liqueur | 0.25 oz. Frangelico | 0.25 oz. Tempus Fugit Creme De Cacao | 0.5 oz. Rich Simple Syrup | 1 oz. Half and Half| 5 drops Saline Solution | Shake, strain into santa mug, garnish with a cookie dough bite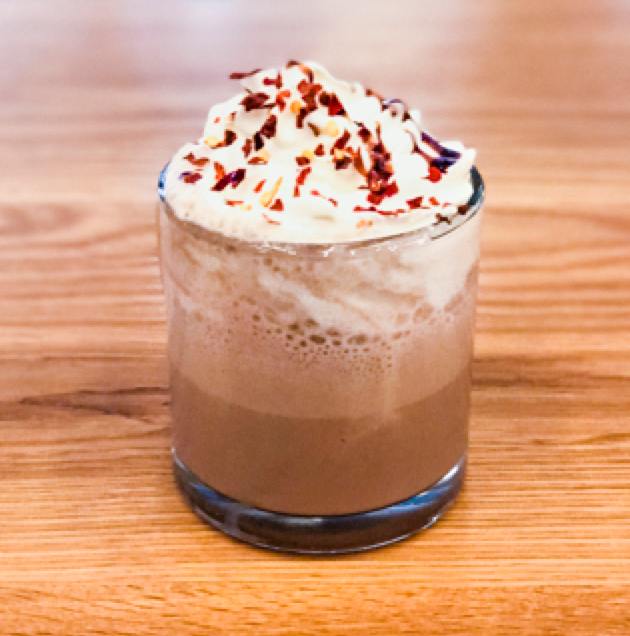 Spicy Spiked Hot Chocolate From Westville
2 oz of chile-infused tequila | 4 oz hot chocolate made of 2 oz of old fashioned chocolate syrup 2 oz whole milk | METHOD: Top tequila with hot chocolate | GARNISH: Homemade whipped cream, chocolate syrup and chili flakes a sweet and spicy finish.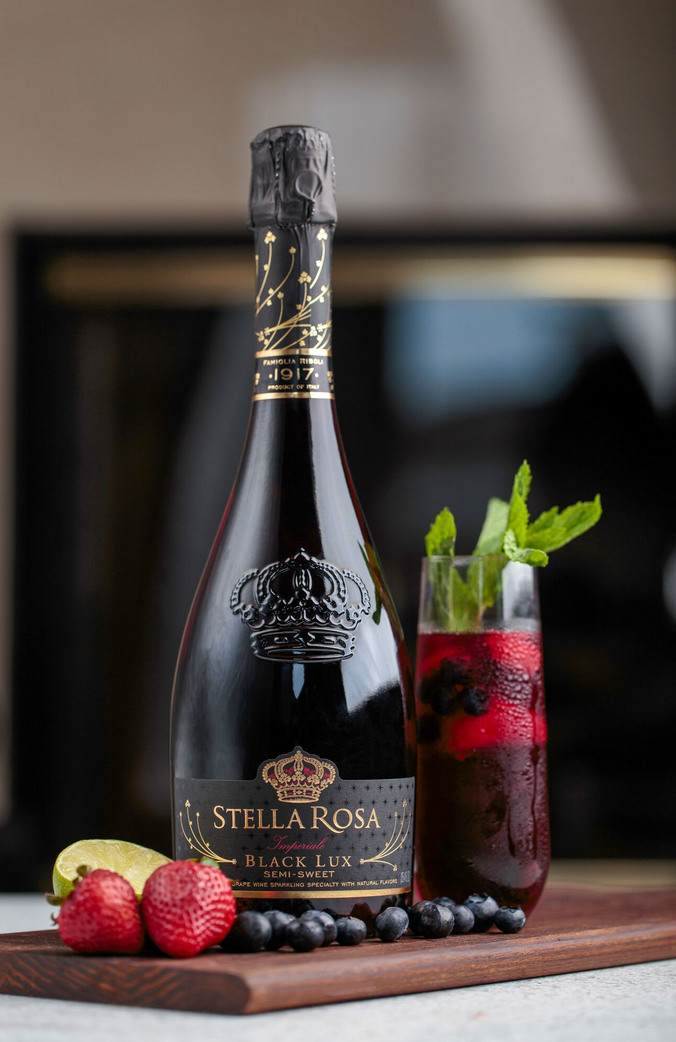 Stella Rosa Black Lux Wine | Strawberries, sliced | Blueberries | Lime juice | Honey
Directions: 1. Fill glass with strawberries and blueberries. | 2. Pour in Stella Rosa Black Lux | 3. Add a squeeze of lime juice and a drizzle of honey. | 4. Garnish with a sprig of mint.
Reily Drew - The Winchester, Chicago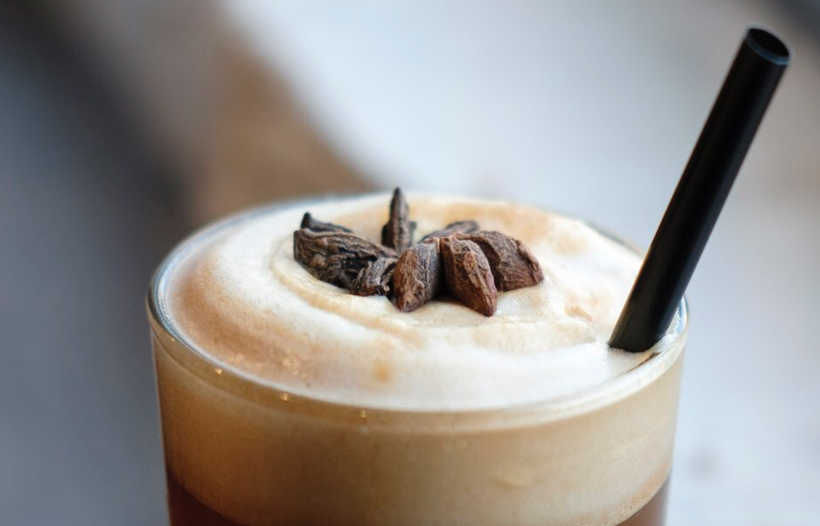 3oz Amaro Delle Sirene | 1/3 oz Fresh Lemon Juice | 1/2 oz Small Hand Foods Gum Syrup| 1 egg white
 | Technique: Place 2.5 oz Highly Carbonated Club Soda in bottom of glass, Dry shake ingredients hard to emulsify egg white for 20 seconds, Add ice and shake for 10-15 seconds. Double Strain Into glass slowly until foamy head forms.Glassware: Pony Beer Glass or Short Slender Collins Glass.
Garnish: Float Star Anise Pod on foamy head, Place Straw down the side of the glass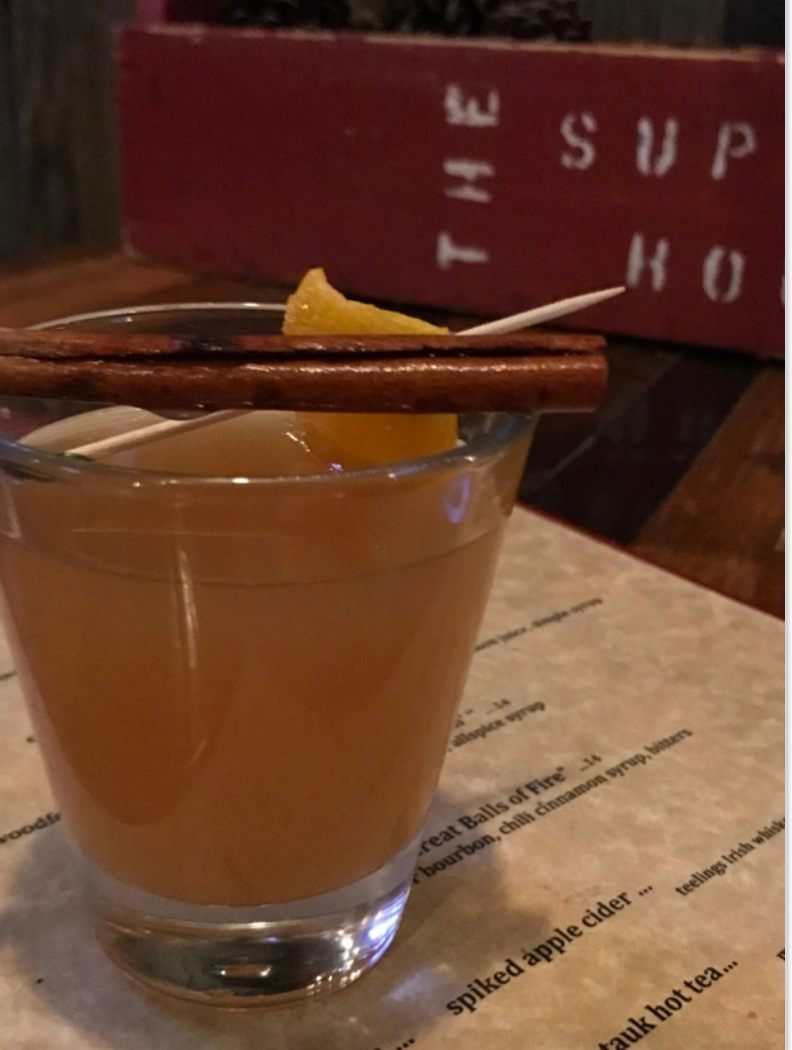 Teeling Spiked Apple Cider (The Supply House – NYC, created by Ryan O'Flaherty)
2oz Teeling Small Batch Irish Whiskey | 4oz Unfiltered Craft Cider | 1 Star Anise | ¼ tsp Crushed cloves | 1 Cinnamon stick | Orange zest peel
Directions 1.Warm the cider in a saucepan and add spices. 2.Strain into a mug glass with handle. 3.Garnish with cinnamon stick and orange peel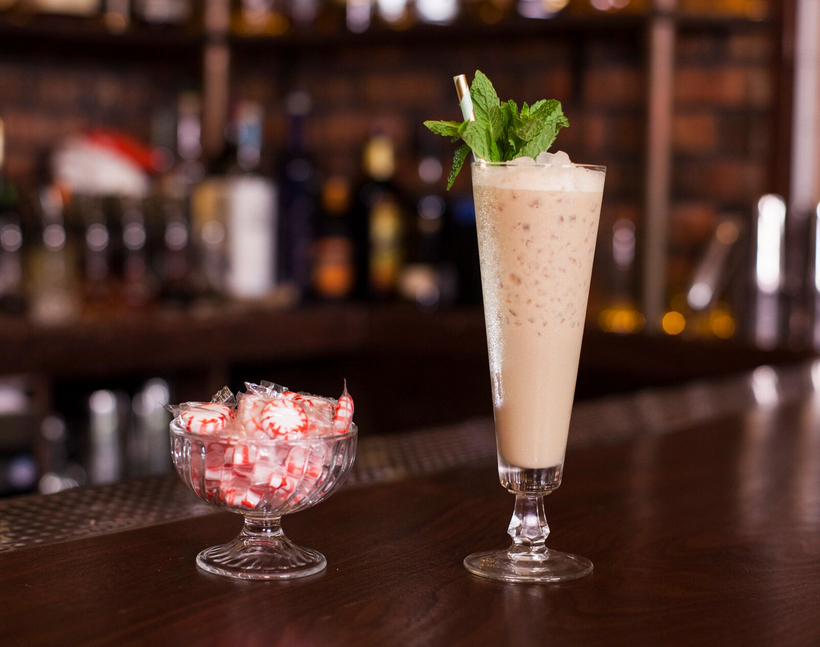 Cuppa Cheer (Created by Pamela Wiznitzer of Seamstress NYC)
1 oz Kerrygold Irish Cream Liqueur | 1 oz Brancamenta | 1 oz Crystal Head Vodka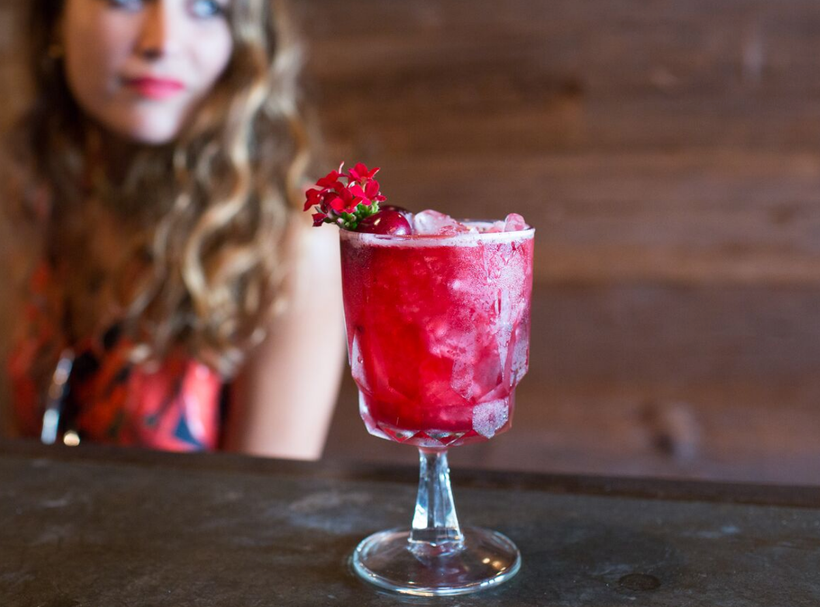 1.5 oz Mezcal Pelotón de la Muerte | 1 oz Cointreau | 1 oz lemon juice | 1 oz cranberry juice | 1 bar spoon of allspice dram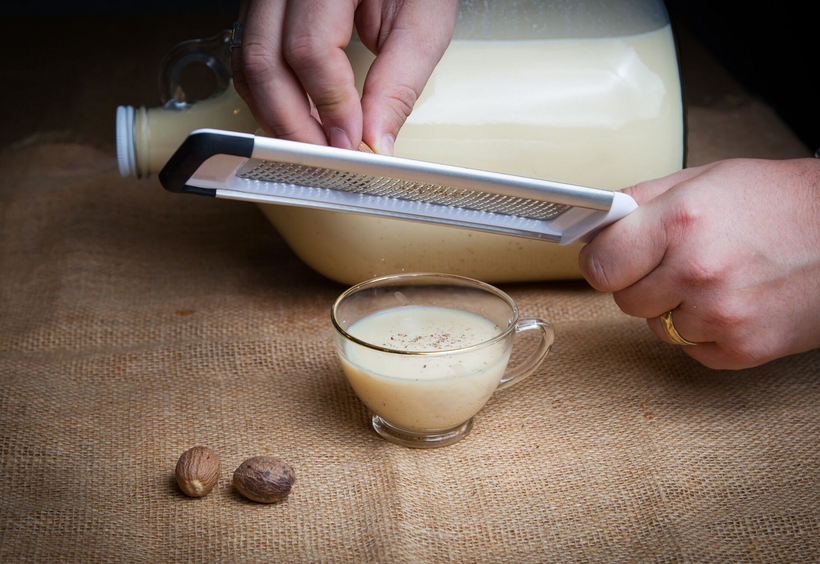 Cachaça Egg Nog (Multnomah Whiskey Library, 1124 SW Alder St, Portland, OR 97205)
12 eggs | 1 1/3 cups superfine sugar and 3 tablespoons on the side |1 pint heavy cream | 1 quart whole milk | 1 750ml bottle of Novo Fogo Barrel Aged Cachaça | 1 tbsp real vanilla extract \ Directions: Separate the egg whites from the yolks into separate large bowls. Slowly add the sugar in a fine stream to the egg yolks while whisking vigorously until the sugar is completely dissolved. Then slowly whisk in the heavy cream, whole milk, and vanilla extract to the yolk-sugar mixture. In the other bowl, add 1 tablespoon of sugar to the egg whites and beat until stiff peaks form and the egg whites take up about five times their original volume. Fold the beaten egg whites into the yolk and cream mixture. Pour the entire mixture into a large jug using a funnel, then pour in a bottle of Novo Fogo Barrel-Aged Cachaça. Screw the cap onto the jug and give it a hearty shake to combine. Refrigerate and serve with a fine dusting of freshly grated nutmeg on top.
Calling all HuffPost superfans!
Sign up for membership to become a founding member and help shape HuffPost's next chapter
This post was published on the now-closed HuffPost Contributor platform. Contributors control their own work and posted freely to our site. If you need to flag this entry as abusive,
send us an email
.