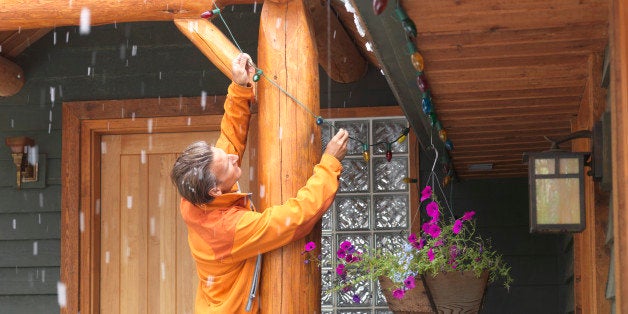 Consider yourself warned: Be extra careful when putting up those holiday lights!
New estimates from the U.S. Consumer Product Safety Commission show that 15,000 people were injured and visited an emergency department last November and December because of holiday decorating.
Injuries from falls were the most common, accounting for 34 percent of holiday decorating-related emergency department visits. Lacerations made up 11 percent of visits, and back strains made up 10 percent.
Fires from Christmas trees were also dangerous, with 200 fires occurring between 2009 and 2011. Of these fires, 10 people died and 20 were injured. Candle-related fires between 2009 and 2011 resulted in 70 deaths and 680 injuries.
Want to prevent a holiday decorating-related injury this year? Check out these tips from the Consumer Product Safety Commission.
Related