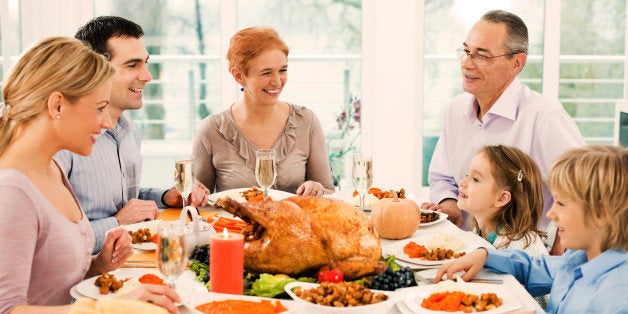 Throughout the year we look forward to the holidays and imagine our days filled with warm feelings of comfort and joy. Until... reality quickly slaps us in the face and we succumb to the stress of the season.
Who has time to sip cocoa by the fire when there are cards to send, gifts to buy, parties to plan, and houseguests to host? This holiday season, let's resolve to stay calm. Here are six tips to keep the "happy" in the holidays.
Set priorities. Take time to determine what will make the season most meaningful this year. Also pin point what causes seasonal frustration. Spending time with family, cutting down your own Christmas tree, or volunteering with friends at a local shelter may be more important than dressing up in Black Tie and attending a formal gala. Put your thoughts down on paper and commit to making it happen this year.
Schedule time to make memories. Evenings spent roasting marshmallows, watching holiday movies, or just sitting quietly in the privacy of your own living room enjoying your own holiday decorations get sacrificed in the name of getting things done. Don't miss out on these special times for one more trip through the crowded mall. Take advantage of Black Friday and Cyber Monday and check a few gifts off of your list.
Let peace prevail. Some of our least favorite "holiday traditions" include obnoxious behaviors from our own relatives during family get-togethers. While you can't change the personalities of family you see only once a year, you can prepare for them by changing your reaction. When your great aunt scolds you for letting your kids play outside without hats and gloves, dig deep to find the patience and grace to stay calm and not snap back. Often, it's not even necessary to respond.
Be willing to break with tradition. If you always host the holiday meal, and secretly wish someone else would take over, speak up. But, don't delay. It's most courteous to give people enough time to make other plans. It may be as simple as going to your daughter's home and helping her make the meal. Or having your big celebration on Christmas Eve so you can relax on Christmas Day. Bottom line...if a holiday tradition is not working for you anymore, let it go.
Dare to simplify. It's a challenge to keep things simple in a culture where we are conditioned to do more, have more, and buy more. We are led to believe that if we bake the right cookies, hang the right decorations, spend enough money and give the perfect gifts, the holidays will be magical. But here's a secret: they can still be fabulous without a five-pound weight gain and outrageous credit card bills.
Take care of yourself. In times of stress, the first things we cut are often the things we need the most: healthy food, sleep, and regular exercise. Maintain your workout routine, nourish your body with fresh fruit and vegetables instead of fast food, and make a concerted effort to be fully present when you are enjoying something special this holiday season.
Reclaim your holidays or start a new tradition. The way you approach this holiday season starts today by making a plan.
Related