It's official: the holiday season is upon us, and as we scramble to put together our festive looks, I'm going to give you some do's and don'ts and perhaps, fresh new approach to holiday dressing.
1. DON'T Wear a Cocktail Dress to Work
Many of us will be going from work straight to a party. Do not wear a cocktail dress to work. It's much more chic to wear something tonal, for example, a winter white pencil skirt or a trouser with a cashmere sweater. For those of us who have beautiful silver streaks, white is one of the most flattering colors you can wear, on top of being a huge trend this season. Wearing a tonal baseline creates an elongated silhouette. Putting a charcoal sweater over your tonal look will keep your look toned down for day, and adding a fun necklace will make you ready for the evening.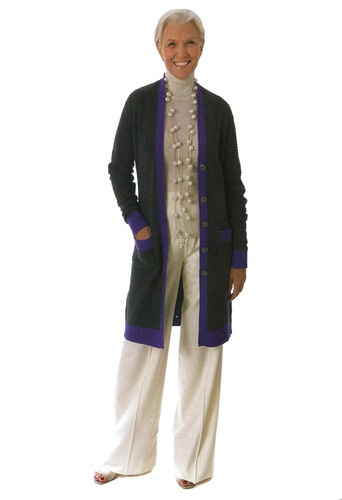 Dietitian, wellness speaker and model Maye Musk in our book Work It!: Visual Therapy's Guide to Your Ultimate Career Wardrobe

2. DON'T Look Like Mrs. Clause
Another don't is to stay clear of looking like Mrs. Clause. The post-50 woman of today is so much more vibrant and modern than the dreaded jingle bell earrings with an appliqué sweater. As in the previous look of all white, you can add accessories that will bring that festive touch of color. It can be a necklace, an earring, a scarf, or a bag.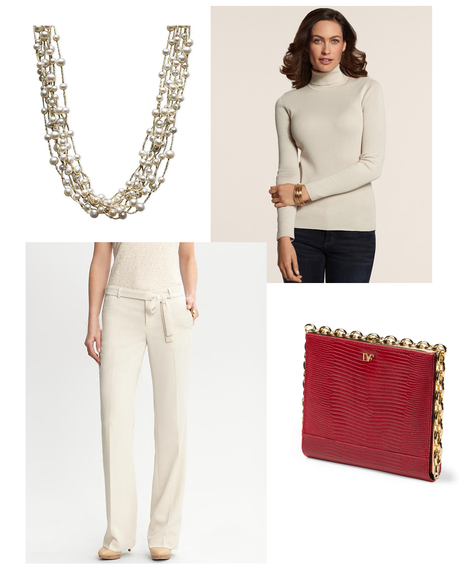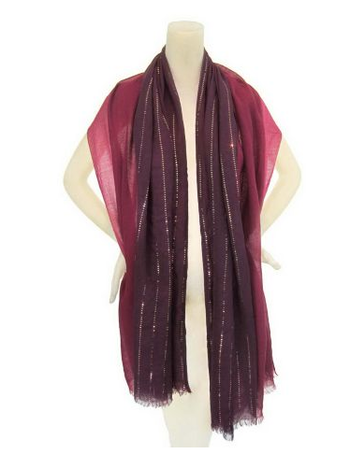 VT Luxe Three Panel Wrap with Sequins (QVC)
3. DON'T Overdo Your Look with Accessories
Speaking of accessorizing, beware of overdoing it. If you're wearing a statement necklace, stick to a simple stud or a button earring. If you're opting for dangling earrings, a cocktail ring will be enough complete the look. If you're going for sparkly bangles, keep the rings to a minimum. It's also a good idea to keep the bangles and the rings on one arm, leaving the other one clean for a sleek look that's not overdone.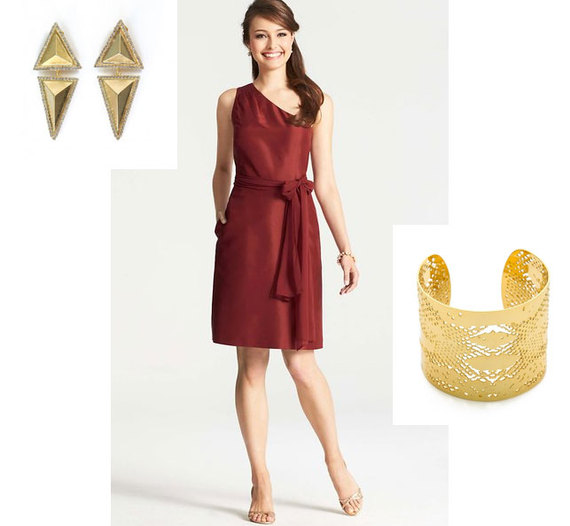 Janis Savitt Double Triangle Earrings (SHOP VT), Ann Taylor Silk Dupioni One Shoulder Dress, Gorjana Python Cuff Bracelet (Shopbop)
The goal for when you enter the room is for people to see the fresh, modern version of you, and not a bunch of bells and whistles. Think healthy glow, beautiful hair, fresh makeup, a tastefully sexy dress in a bold color, such as burgundy and wine, or another color of the season, instead of red.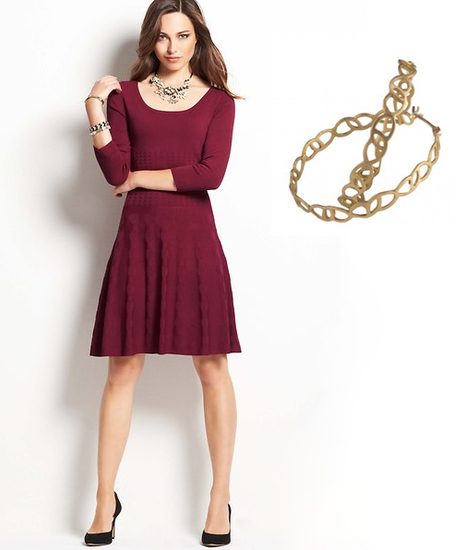 Stay inspired with our daily Visual Therapy blog and be the best version of yourself this Holiday season!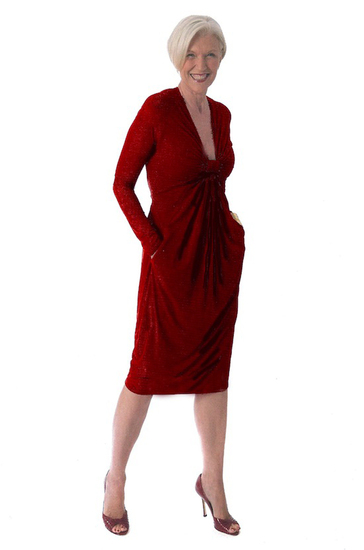 Related