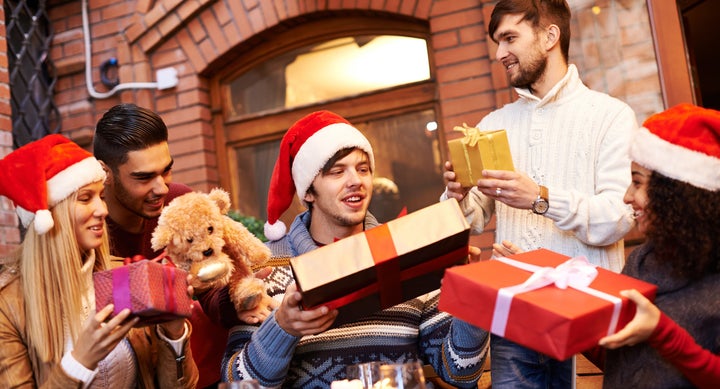 When you're a kid, the holidays typically bring piles of presents faithfully picked out from your wish list. For adults, the gift-giving tradition lingers, but the form isn't always so indulgent.
Offices, church groups, large families and friend groups -- for grown-ups, these settings tend to be rife with holiday gift swaps in which cheap gag gifts and complicated rules reign supreme.
For the nice, there's Secret Santa, or Kris Kringle, a pretty straightforward gift exchange. For the naughty, there's the White Elephant-style exchange, and that gets complicated fast.
While the basic options are simple, twists, rule additions and different names run rampant. Some versions of White Elephant allow the first person to pick a gift to be the last to steal one; some "retire" a gift that's been stolen more than three times. White Elephant games typically involve cheap, gag gifts, while variants like Yankee Swap may stipulate more desirable gifts to encourage competitive gifting and stealing.
But mostly terms -- like Yankee Swap, Cutthroat Christmas, and Dirty Santa -- are used interchangeably. Yankee Swap might ring a bell for fans of "The Office," as one Christmas Michael Scott (Steve Carell) throws the office into turmoil by turning their Secret Santa into a swap at the last minute.
One thing's for sure though; you can set the tone quite effectively for your party game by calling it Snatchy Christmas Rat instead of a Pollyanna Swap.
Many of the terms historically used -- Chinese Christmas, Redneck Santa, Eskimo Bingo -- have fallen out of favor due to their offensive implications, and we suggest steering clear of those. Meanwhile, a plethora of creative new ones have sprung up, including a proposed Jewish alternative called Mysterious Maccabi and a seemingly endless supply of rather literal terms.
Here are some of our favorite options. Happy swapping!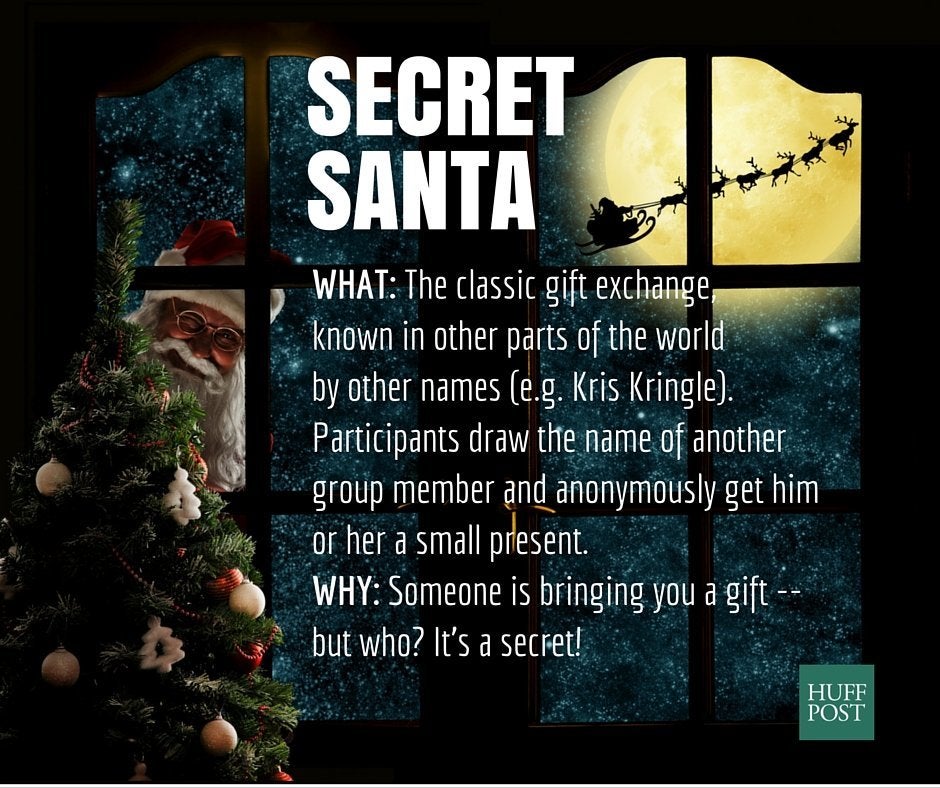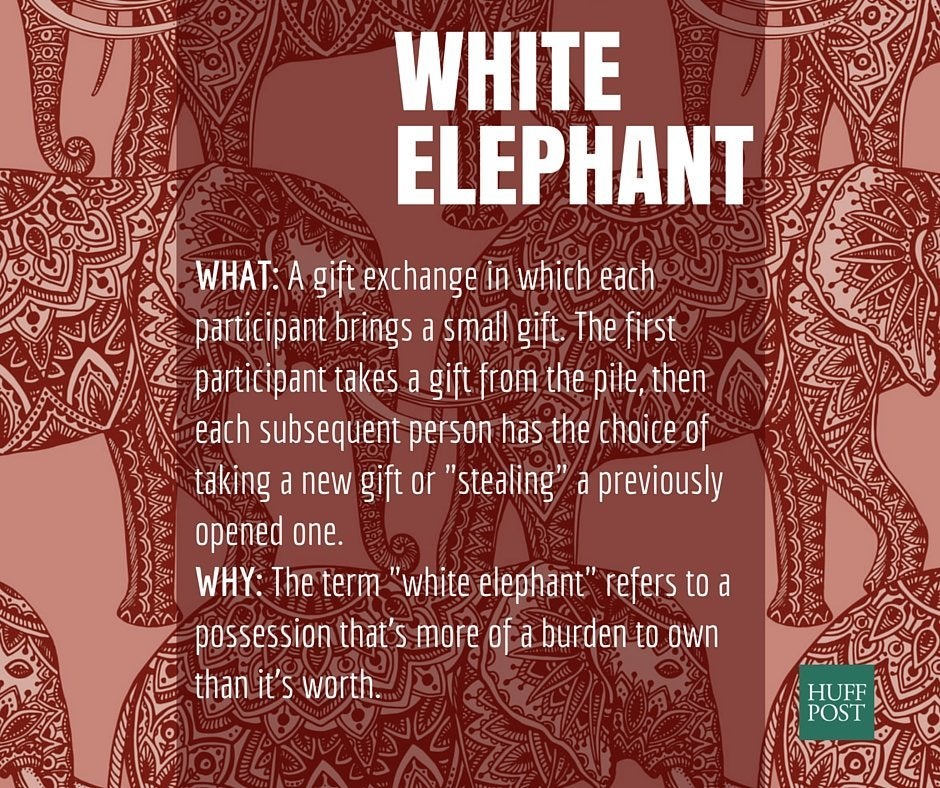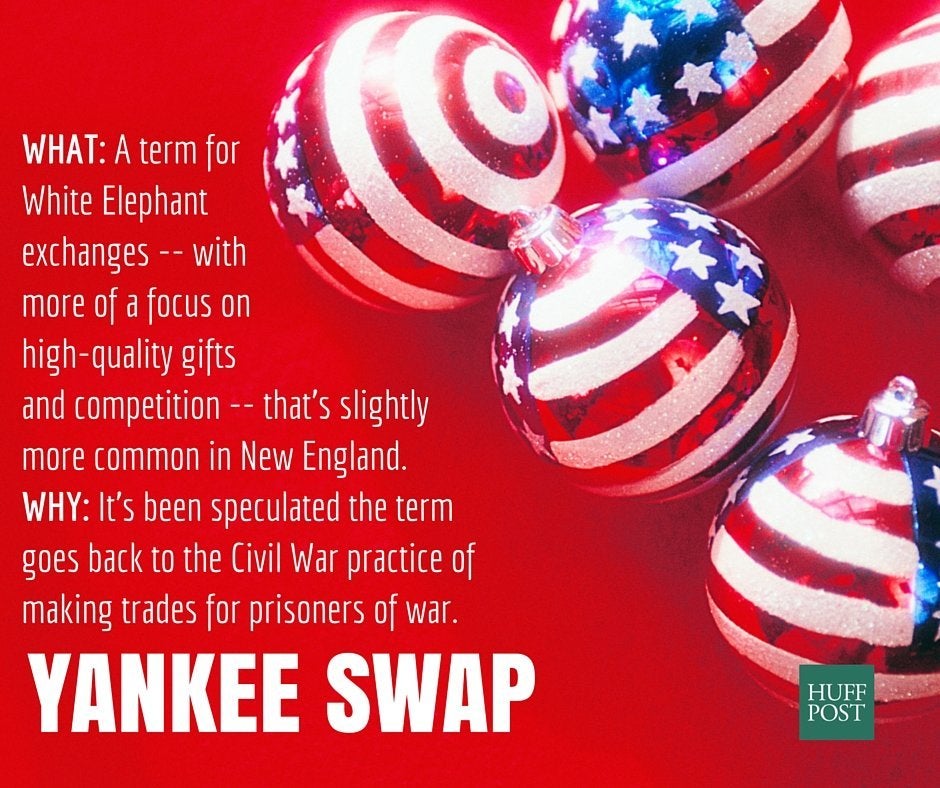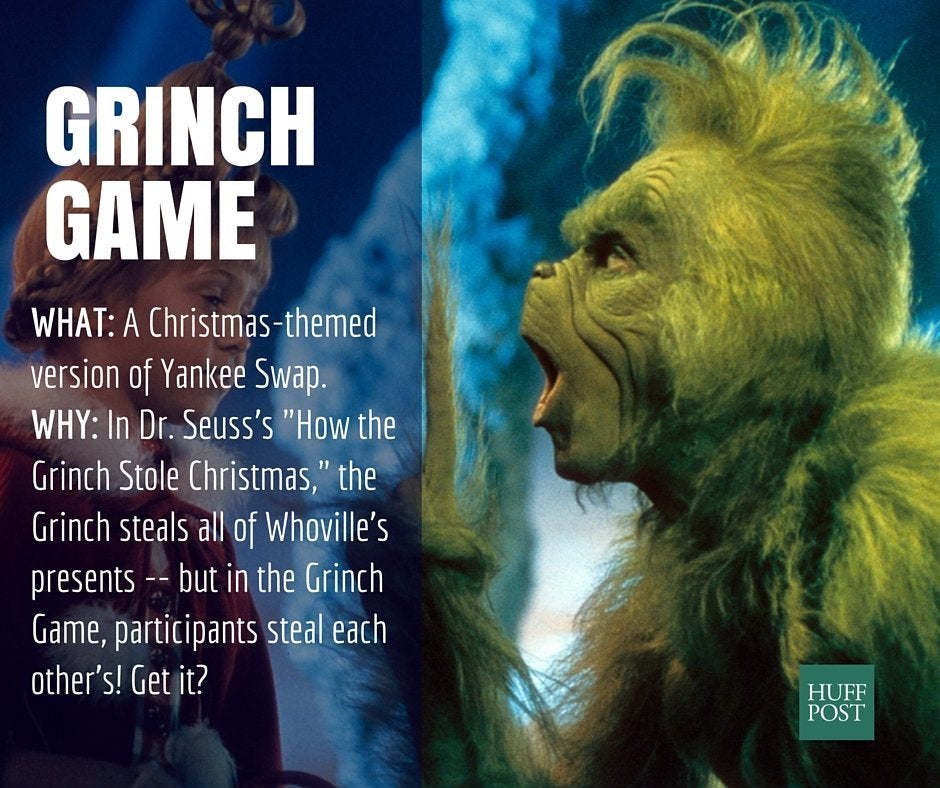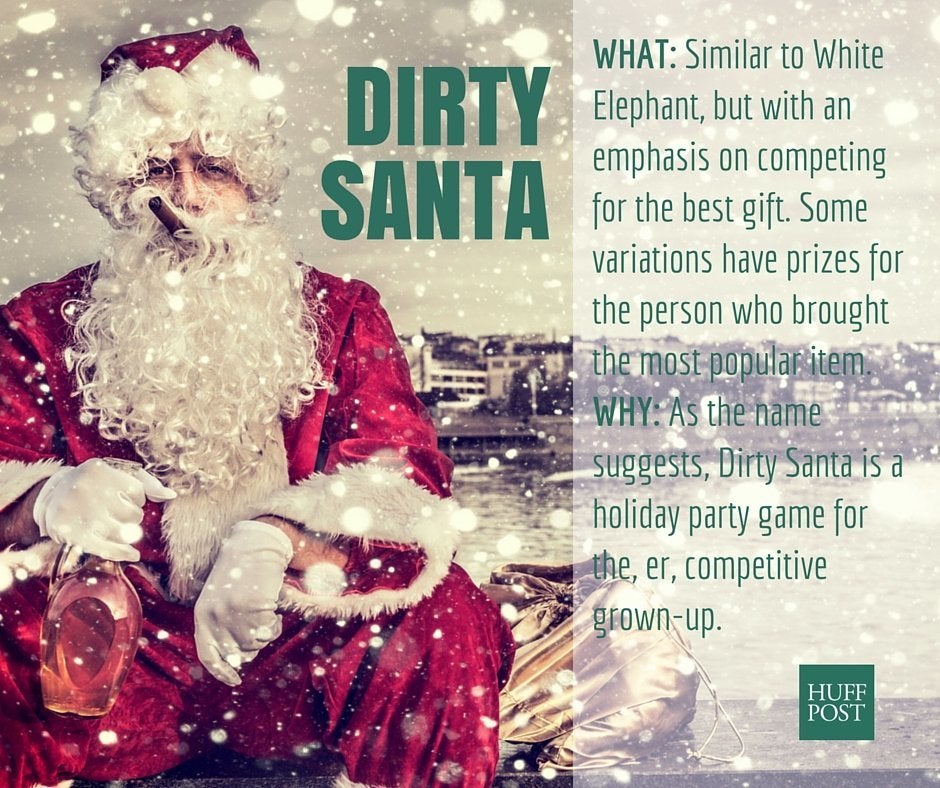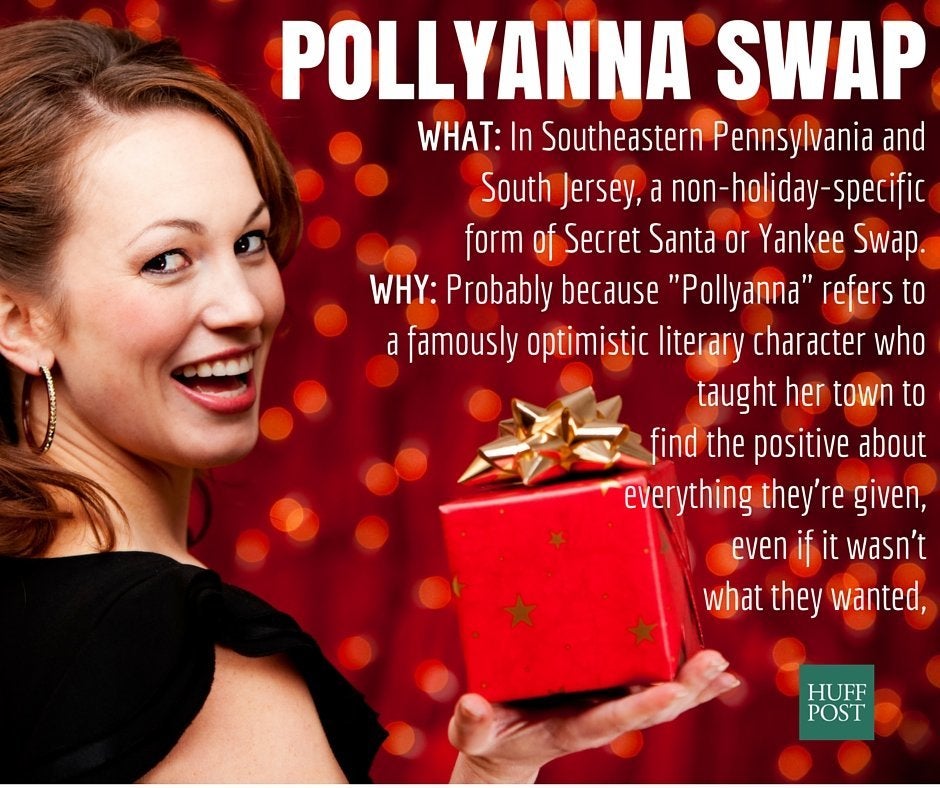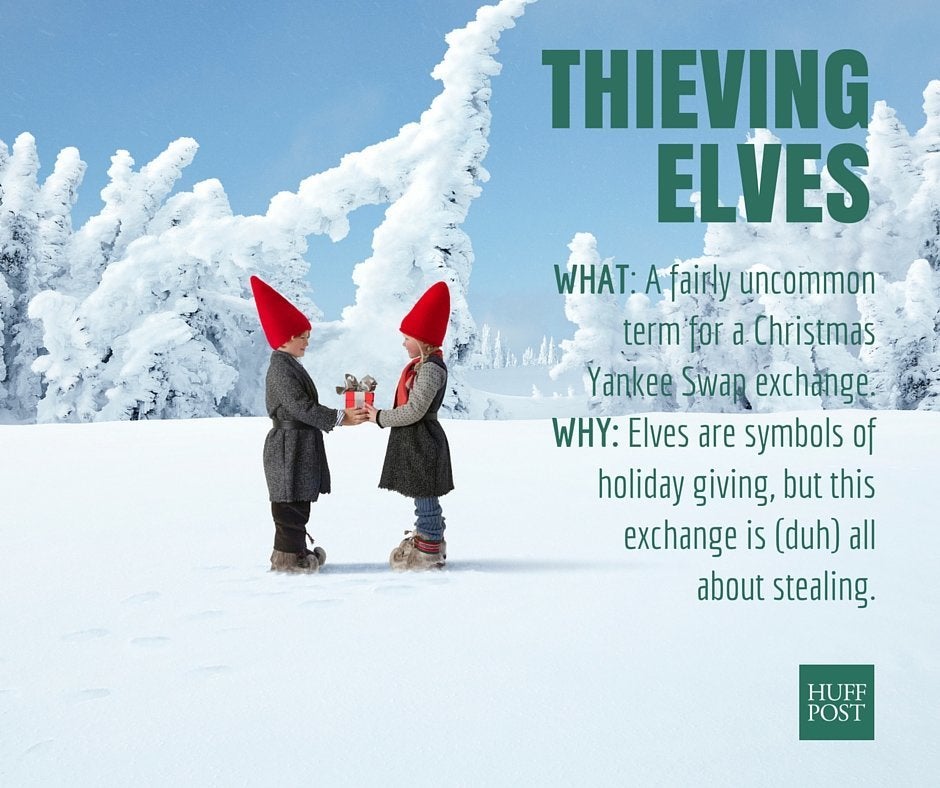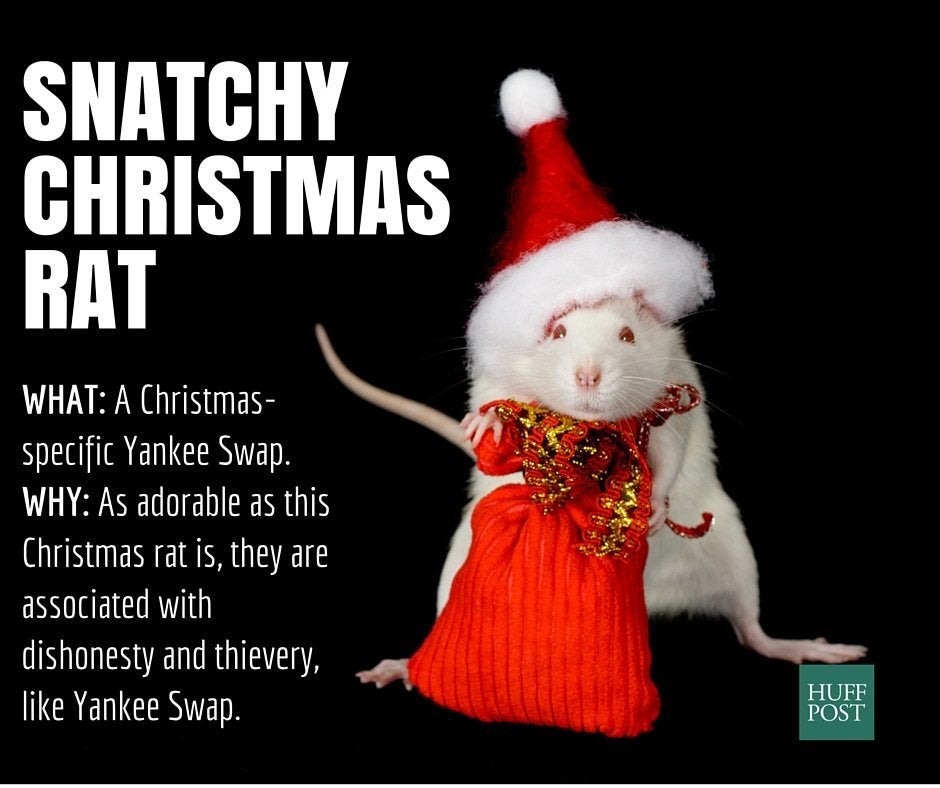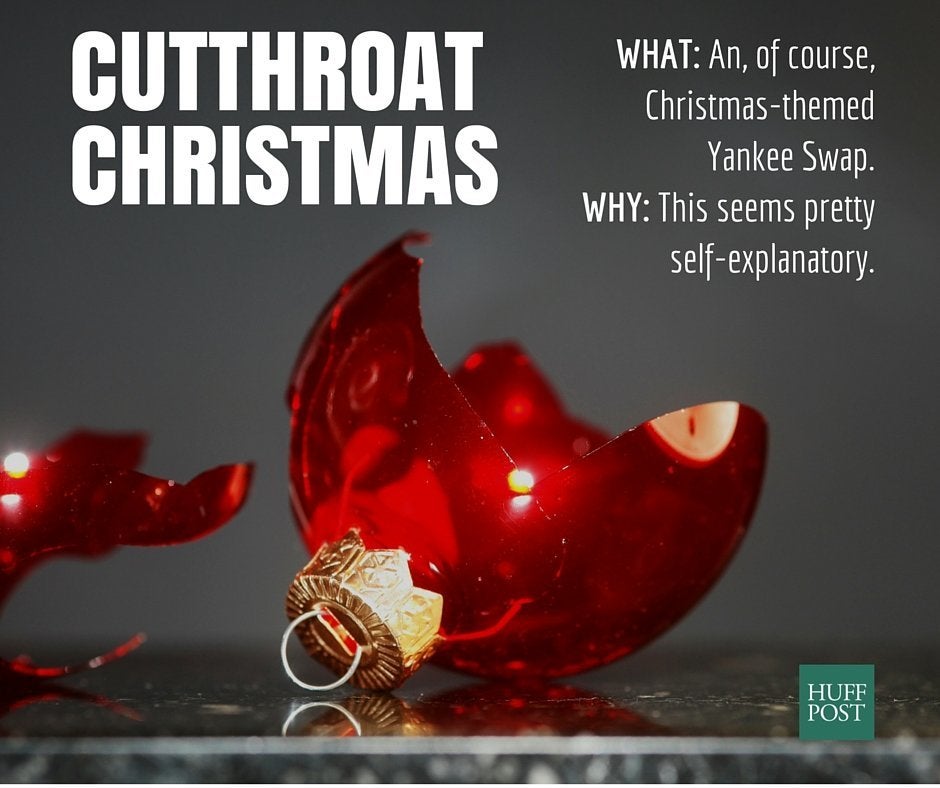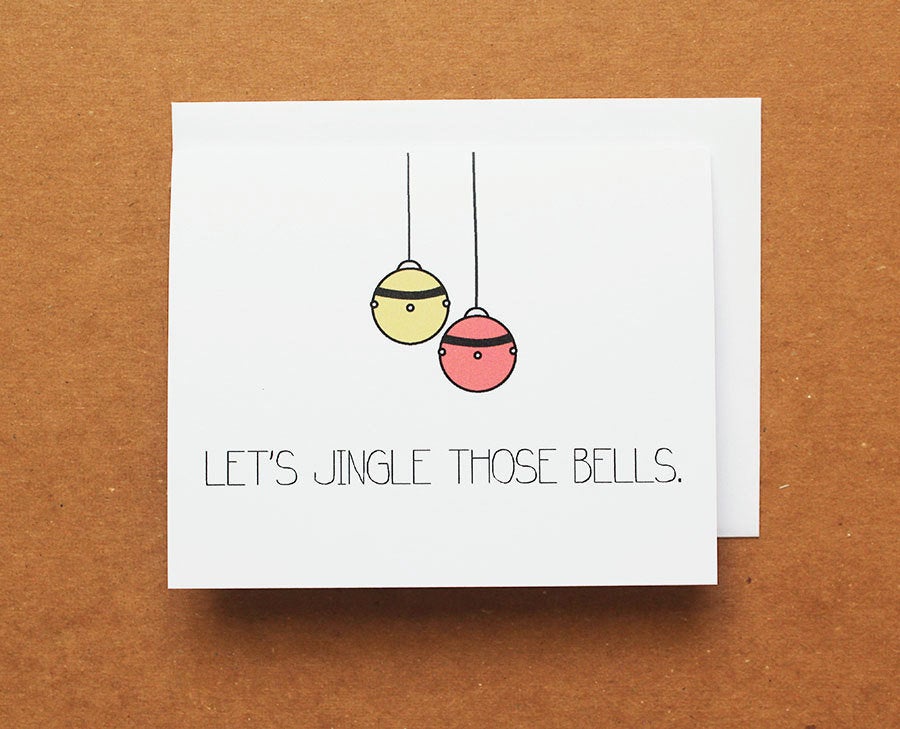 Flirty Holiday Cards Guaranteed To Land You On The Naughty List
Popular in the Community