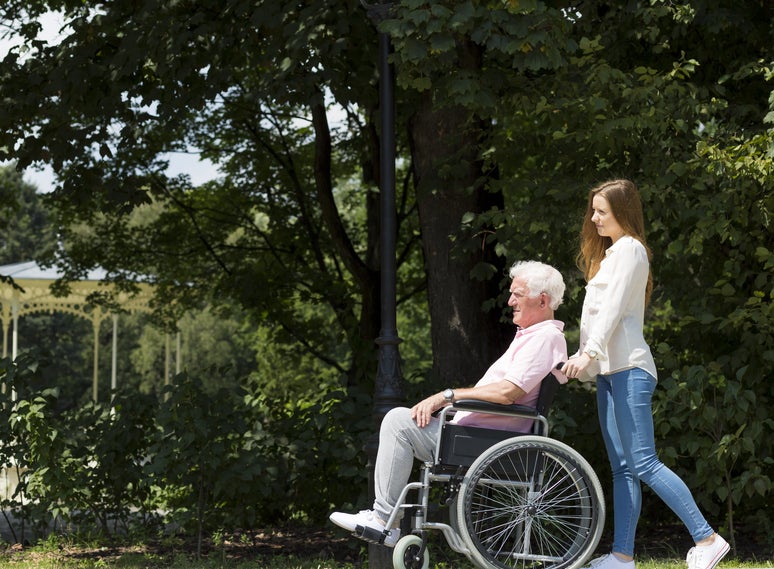 When a loved one needs more care, whether in their own home or a care facility, there is usually one family member or friend who takes on the majority of the caregiving responsibilities. This becomes a time sinkhole like no other. It can get to the point that it sometimes seems like it goes on 24 hours a day, seven days a week. Sometimes it actually does.
Most caregivers don't need more stuff, they rarely have time to read a book or sit down and watch a movie. Binging a hit television series is out of the question. Going to see a movie, eating out, or taking a trip are usually off the list as well. So what do you do this holiday season for the caregiver(s) you know and love?
Speaking from personal experience, this holiday season, take care of the caregiver(s) in your life with these very welcome holiday gifts:
A date and time you are coming to take over for a few hours or even a weekend to relieve them, maybe throw in a pedicure and manicure appointment (pre-paid) or a restaurant gift card.
A box of letters from friends and family thanking the caregiver for all that they do. This takes some planning, nudging, reminding, and organization but may be the best gift of all. Just to be able to sit down and read these letters occasionally does a caregiver a world of good.
A week of pre-made meals for their freezer with cooking instructions.
A date and time you will take care of a household task such as cleaning, grocery shopping, errands, etc.
A basket of groceries, goodies, non-perishables, candy, wine, soft drinks, etc. Comfort food and drink items are nice to have on hand when a caregiver needs a snack and doens't have time to go get anything.
Set up and pay for a regular delivery service such as groceries, wine, flowers, fruit, salsa - whatever they like, there is probably a regular delivery service for it.
A regular service such as lawn care, housekeeping, a massage therapist that makes house calls - something you can set up for several months and pay for in advance.
By the way, don't ask a caregiver what they need, they really can't tell you. They are overwhelmed and need a million things but when someone says "what can I do for you?," you can't really narrow it down to just one thing. The more specific you can be and the more planning you can do in advance, the easier it is for the caregiver to accept the offer and not have to think or make decisions.
Calling all HuffPost superfans!
Sign up for membership to become a founding member and help shape HuffPost's next chapter
This post was published on the now-closed HuffPost Contributor platform. Contributors control their own work and posted freely to our site. If you need to flag this entry as abusive,
send us an email
.