What should you get for the mom who likes to travel? Part of the fun of traveling is getting to wear a whole bunch of clothes that you would never wear at home. Moms that are hitting the beach, the slopes, or the trails, need to into those clothes they only pull out once or twice a year, and ideally, look really great. What to do?
Consider an off the beaten track gift--the juice fast developed by Salma Hayek through her Cooler Cleanse company. Three days of super-healthful fresh squeezed juices, including watermelon lime, Brazil nut milk, and essential greens, are delivered to the recipient's doorstep and should provided the added energy needed to tackle the airport and have the traveling mom looking better than ever.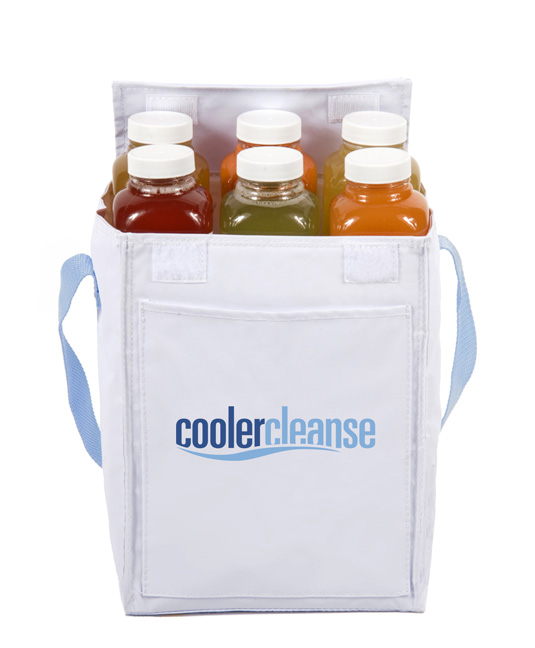 $174 plus shipping, Coolercleanse.com
Now that it's time to pack, moms on the go definitely need a stylish carry-on bag that won't get lost in the crowd. Try Tumi's sleek copper-colored Vapor. It's a lightweight, hardside case that easy to pull and the metallic finish makes frequent flyers shine.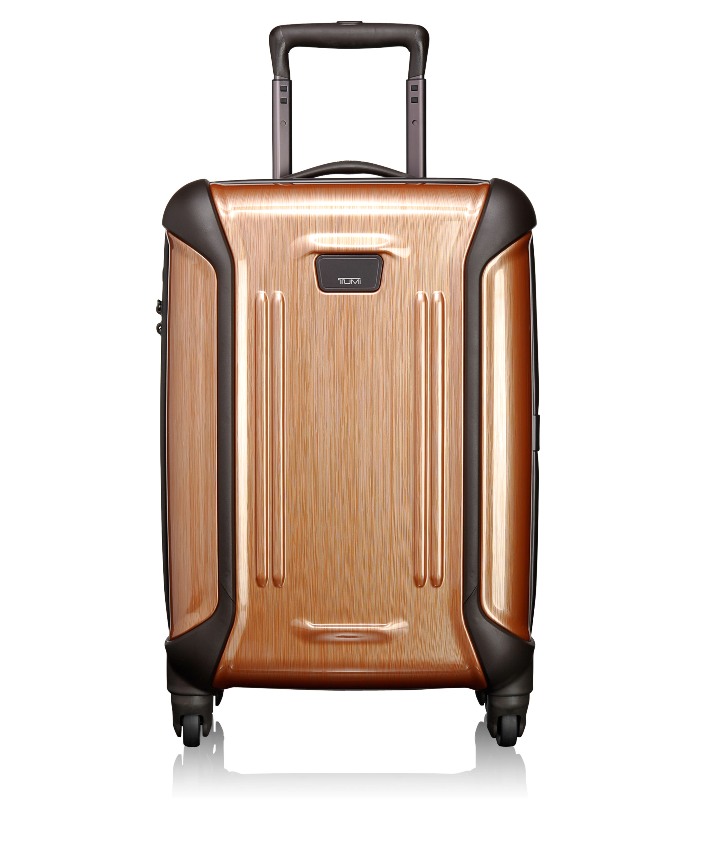 $445, Tumi.com
One thing to throw in that suitcase is a classic gift -- a Chanel No. 5 purse spray. The sleek refillable case comes with three refills, each less than one once, so it is a hassle free trip through security. ($87, Chanel.com) After the flight takes off, moms on the go need to provide entertainment for both themselves and their kids. It is no surprise that anyone who spends hours traveling and who doesn't have one, would love to get an iPad. The newest iPad is an amazing way to watch movies, read books and magazines and even provides some cool new entertainment options for the kids.
For example, Disney just came out with a Cars Appmate -- mini cars and an accompanying app inspired by the movie, which transforms an iPad into a track with a host of games.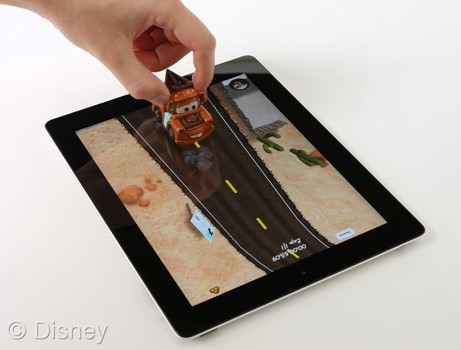 A less technical option to keep the kids buys if mom actually wants a turn with the iPad, is a mini LEGO set, such as Ninjago. These tops have only twenty pieces, but can keep older kids busy for quite a while.
And once mom has arrived at her travel destination, a hands-free, no stress way to take videos is to simply put on the Looxcie, a tiny camcorder that you wear over your ear. After syncing it with your phone, it takes several hours of video. If something Facebook worthy happens, you can press an "instant share" button and have the last 30 seconds of video posted on Facebook or sent to an email list.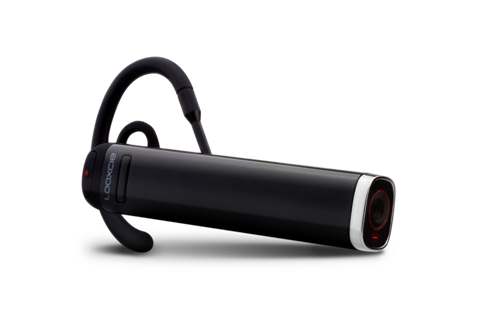 Of course a trip to a spa, far away from everything and everyone is always a welcome present. Purchase a gift certificate at spafinders.com and it can be used at over 6,000 locations. (spafinders.com).