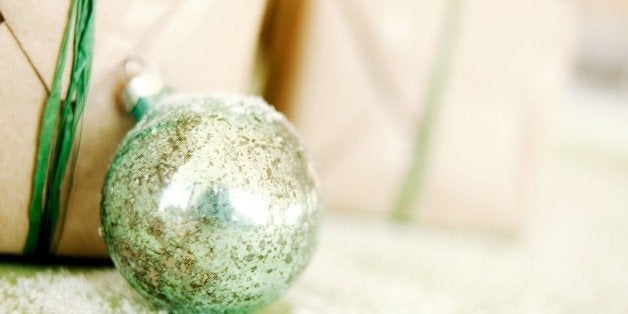 The holiday season is in full gear, and everyone is supposed to be happy. But this year, all that merriment is tinged with a wrenching sadness. Just days before Thanksgiving, my sister-in-law, Susan succumbed to a seemingly mysterious, fast-moving case of end-stage heart disease. Following four surgeries, where doctors attempted to implant mechanical devices, remove blood clots and stop bleeding, she was placed on life support. After four weeks of mixed reports and false hope, it was over. All deaths diminish us, but this one has been especially difficult and troublesome.
Perhaps that's because Susan wasn't just a sister-in-law, she was a good friend, a peer. At 61, she was so full of life and seemed so much younger. In fact, when we were together, we were like two college girls. Even if we started out discussing real concerns, we always ended up laughing and laughing. Maybe it was the fact that we were married to identical twin brothers, and shared -- in a way we could share with no other -- their foibles and quirks. Probably, it was because I learned so much from her, especially observing how she enjoyed every minute of her life in a way that few people do.
Undoubtedly my sadness is compounded because I watched her die. For days we saw her hooked up to just about every life-sustaining machine known to medicine, only to have the doctors inform the family that there was nothing else they could do. But that's not what I want to remember.
I want to remember her as the magnificent matriarch of a blended family of six children: her two stepsons treated with as much love, caring and generosity as her own two daughters and two sons.
A talented dentist, she was forever going to professional conferences to perfect her craft. When she wasn't attending to the needs of her family or patients, she was having fun and modeling for me how to enjoy myself. Although we live in the New York metropolitan area and she in Cincinnati, I believe that 90 percent of the Broadway shows we saw were with her and her husband, Howard. She also initiated a number of joint vacations.
Unlike me, Susan was fearless; on a vacation to Sedona, Az., she and Howard got up at 4 a.m. to take a hot air balloon ride. I declined and convinced my husband not to go. When they returned, she gushed about how they saw the sun rise and laughed that the balloon tipped over when it landed. I admired her courage, but was not sorry that we had skipped the experience.
While I have been diminished by Susan's death, I have been enhanced and enriched by her life.
So how do I or anyone else who has had a loss get through the holidays? A simple way is to bake or cook something that your loved one made. In fact, Susan's Cincinnati family held a carrot cake bake-off on Thanksgiving in her memory. Everyone put on blindfolds as they taste-tested Susan's cake and other carrot cakes -- one from a renowned bakery. While Susan's cake didn't win, the activity certainly kept her memory alive!
I intend to concentrate on counting my blessings not only this December -- but everyday. Susan's loss was preceded by the birth of our new grandson, named for my father, and followed three months later by the birth our new granddaughter, named in memory of my mother.
George Bernard Shaw wrote: "A baby is God's opinion that the world should go on." Holding these precious infants and looking into their eyes is the most life-affirming act I can imagine.
If you're wondering how you will get through the holidays, here are some other ways to deal with grief and to help keep the memory of your loved ones alive:
•Make an album or collage of your loved one, especially with family and friends enjoying happy times.
•Watch videos of special events and uplifting moments involving your loved one.
•Share a favorite anecdote or story about the person who is gone.
•Watch their favorite holiday movies and sing their favorite songs.
•Give your loved one's clothing to the needy.
•Donate to a charity in memory of your loved one.
And if you're just not feeling the holiday spirit, try these:
•If you feel lonely, help those who are less fortunate. Volunteer at a soup kitchen, hospital, or nursing home, etc.
•If it's just too difficult and painful to celebrate in the customary way this year, make a new tradition, e.g., going on vacation, going to the movies, changing the venue.
•Instead of sending your usual cards, send cards or care packages to those in the military and thank them for their service.
•It's always a good idea to seek out counseling, or a support or bereavement group.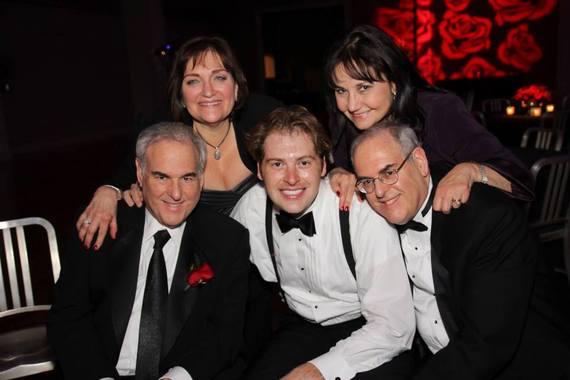 After Meryl Ain lost both her father and mother within a year-and-a-half, she decided to research how others keep alive the memories of their loved ones. The Living Memories Project: Legacies That Last, by Meryl Ain, Arthur M. Fischman and Stewart Ain, was published this year by Little Miami Publishing Company. Through the stories of 32 people, it shows how grief can be transformed into meaningful action and living legacies. The book was honored with a Silver Medal in the 2014 Living Now Book Awards.

The Living Memories Project Website
Facebook.
Support HuffPost
A No-B.S. Guide To Life
Related
Popular in the Community