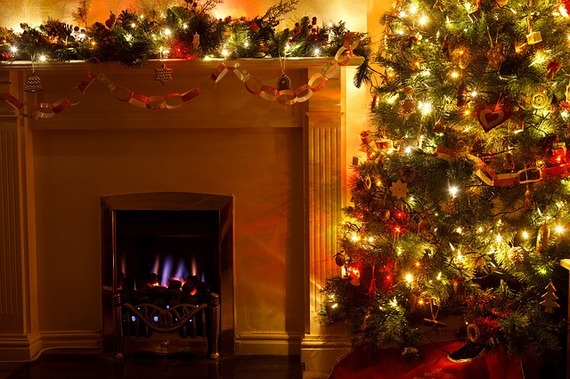 As we head into the holiday season, shiny decorations and festive winter treats are likely to adorn your home. From Christmas trees and menorahs, to holiday lights and wood burning fires, it's important to consider the safety of your loved ones and possessions when bringing these seasonal items into your home.
According to the American Red Cross, nearly 47,000 fires occur during the winter holidays annually, which claim more than 500 lives and cause more than 2,200 injuries. Holiday fires also cause $554 million in property damage each year.
To help you stay safe and enjoy seasonal delights, below are three common holiday hazards and tips on how to prevent home fires associated with each.
3 Common Holiday-Related Fire Hazards
According to the National Fire Protection Association (NFPA), from 2009-2013, U.S. fire departments responded to an estimated average of 210 home structure fires that began with Christmas trees. On average, these fires resulted in approximately 7 deaths, 19 injuries and $17.5 million in property damage each year.
Why are Christmas trees such a hazard in the home? If Christmas trees are dry and brittle or artificial and flammable, it increases the potential for ignition. And while Christmas tree fires are rare, they do happen and are easily preventable.
If you have a live tree, make sure it is freshly cut and has green needles--a sign that it is healthy and alive. Water it regularly to prevent it from drying out and extend its life in your home. If a tree begins to dry out and drop brittle needles, dispose of the tree.
If you use an artificial tree, make sure it is flame retardant. If the tree is pre-lit, check the lights to make sure they are in good condition and safe for use.
Place Christmas trees at least three feet away from the nearest heat source. This can include, but is not limited to, candles, fires, heating vents, radiators and space heaters.
Use a sturdy tree stand with a wide base and options for securing the tree to the stand. Proper installation of your tree will decrease the likelihood of it falling over--another hazard to small children, pets and nearby furniture.
Holiday decorations, excluding Christmas trees, cause an average of 860 home fires, 41 injuries and $13.4 million in property damage each year, according to the NFPA. Of these fires, 38% began with candles.
If you plan to light a candle or menorah around your home, consider the following safety tips:
Place candles on a sturdy, stable surface that is at least 12 inches away from anything flammable.
Use caution when lighting a candle. Keep loose clothing, accessories and hair from falling into the flame.
Remember to extinguish all candles before leaving the room or going to bed.
This is because cooking oil is combustible when heated beyond its cooking temperature. For instance, to deep fry a turkey, oil is heated to temperatures of 350 degrees Fahrenheit or higher. Beyond the concern of skin burns, deep fryers present a real threat to the home if vapors ignite.
For more information about keeping your home safe during the holiday season (and beyond), check out the following helpful resources: