When I was a spunky college student studying journalism at Arizona State University, there were some holidays I didn't go back home to Chicago. There were a few of us left quasi-stranded without families during the festive season back then, so we'd often get together. I seemed to be the only one pulling out a list of things I discovered over the course of the year -- hip hotspots, great treats -- and then proceed to emotionally barf out everything I thought I learned about myself during that year. Needless to say, the existential navel-picking bored people to tears, but the best cookie I found in the state? Yeah, that was more tempting. So, as 2010 draws to a close and I look over the stories that came my way and the interesting people I've met, the time seemed rife for one of my unveilings. Don't fret: I won't go on about internal shifts, but I have come to realize that's it's best to get out of your own way -- which I'll do right now. Take note of some of the great discoveries that came my way in 2010:
In her humorous new book, writer Kathleen Walker doesn't just give readers a series of essays about what her life is like living in the desert (Tucson, Ariz.); she delivers gut-busting vignettes about the absurdities that surround us, and why the hell we seem to find ourselves in them. Candid, shrewd -- and this is the best part -- well written, "Desert Mornings" is a keeper. Walker's is one voice you simply must experience. Bottom line: From the state that brought us the likes of Evan Mecham and Jan Brewer, finally, a good reason to laugh.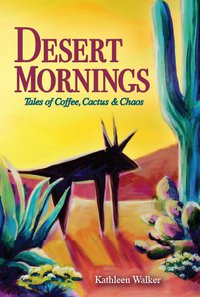 Photo courtesy Kathleen Walker Books
Bevirt's cause célèbre revolves around harnessing high-altitude wind energy and using it as clean power for the masses. Will the concept work? Can high-altitude wind energy actually be collected and used as energy? You bet, says Bevirt, and it's a risk he's happy to take. He's already doled out $5 million of his own funds to launch Joby Energy, located in Bonny Doon, Calif.. Read my Q-and-A with the man here.
True, Roth has been publishing bestsellers that explore food and body-image issues for quite some time. Her most recent outing, "Women, Food and God," even surpassed expectations, becoming an Oprah fave and a New York Times bestseller to boot. But Roth is worth investing in. She's a rare bird capable of pecking beneath the surface, and her explorations on the motivations behind the behaviors people have surrounding food are both insightful and transforming. Read my full interview with Roth earlier this year here, but take note of some other good news: There's a new book on Roth's horizon (due in Spring). The subject: Money. Sign me up.
Writer-humanitarian Spencer Lord's brilliant new book, officially out in January, nudges people to look at their emotions. Better still, he provides readers the reason why they may be having them and a formula to work on producing new thoughts and experiencing different emotions. "You have the incredible power to change the way you think, perceive, and react to stress -- for the better -- through Cognitive Behavioral Therapy ('CBT')," Lord writes on the book's website. This is a quick yet informative read -- as easy to absorb as it is thought-provoking. Eat it up.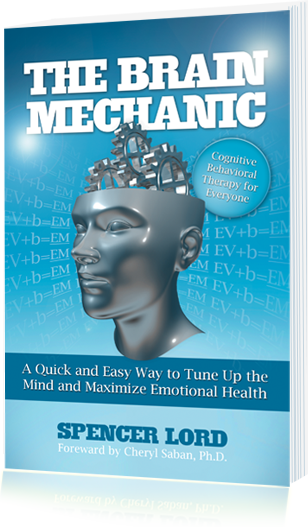 Photo courtesy HCI Books
Think you can take a compliment? Think again. In my ongoing experiment to see if people can actually "receive" praise, I took the streets of Santa Cruz, Calif., where I praised people. Take a look at my Huffington Post story/video here. Try it at home.
For centuries, Roman Catholic women have been robbed of the opportunity to become priests. (Note to Gratian of Bologna: the estrogen set aren't too pleased with your editing skills on canon law.) But now that the sands of time are shifting ever so dramatically, there's more buzz on the issue. I first wrote about Victoria Rue, an out-and-proud lesbian and Roman Catholic womanpriest for The Advocate in 2007, and later, here, on The Huffington Post. Rue, along with other women, were ordained in ceremonies back in 2005. The amount of ordained womenpriests has grown considerably since that time, yet the Vatican still hasn't recognized the ordinations, even though they have been done by Bishops in good standing with the church. Needless to say, the drama continues. But thanks to a relatively new one-hour documentary, "Pink Smoke Over the Vatican" (Jules Hart/Eyegoddess Films) the womenpriest movement is gaining even more steam. Recent screenings in Chicago and San Francisco have generated big buzz. In a word: Amen.
True, this may be shameless self-promotion, but I'd be remiss if I didn't mention the fact that I co-authored a health and wellness book this year with Dr. Maria Rago. Yes, it's dubbed "Shut Up, Skinny Bitches! The Common Sense Guide to Following Your Hunger and Your Heart." No, it's not a bitchslap to thin people. It's a festive, well-meaning romp that sheds light on eating disorders, body-image disorders -- millions suffer from them each year -- and studies the emotional white elephant standing in the center of the living room of our minds: that we all have, on some level, at some time, bought into the idea that happiness only arrives when we are thin. How did this all come to pass? Rago and I were prompted by the onslaught of diet books that have been birthed out of annals of the publishing industry. Hopefully, this new read can spawn a new conversation. (It did for me -- I discovered I had a body-image issue!) We propose eating cherished foods in moderation and perhaps -- what's this? -- loving our asses any size they happen to be. Learn more on our site. Now, go eat!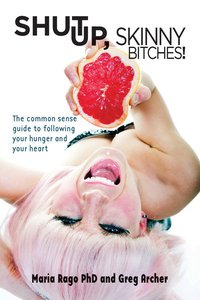 Photo courtesy NorLightsPress
I stumbled upon the Food What?! program earlier this year at UC Santa Cruz and soon found this youth-empowerment program overseen by UCSC's Doron Comochero, well, empowering. Here, teens learn about the value of food by actually overseeing food growth. On the UCSC farm, these locals prepare the soil, plant the seeds, cultivate the crop and work with the land. The end result often finds them sharing the food with the community, particular with individuals or families that may need food. This project is one of many I've been discovering around the country. Seattle's Community Alliance for Global Justice is another gem. Catch my experience with the folks at Food What?! in this video.
If there is a heaven on Earth, it could very well be here in this portal in Big Sur, Calif. I was craving down time. And that's what I got when I visited this haven on the coast. Part retreat center, part playa to explore higher consciousness, Esalen was founded by '60s hipsters Michael Murphy and Dick Price nearly 50 years ago -- and all to expand the progressive thought movement that continues to generate ripple effects today. Read my full report here.
This was perhaps one of the best discoveries of 2010. Truly. This Chick Bakes is a New-York-City-based gourmet cookie company spearheaded by Jen Houston and Charly Tucker. East Coasters can find these inventive, delicious treats in more than a gaggle of upscale New York area coffeehouses -- places like Joe Coffee, Grounded or Gimme Coffee. Things that caught my eye -- and then immediately went into my mouth after ordering (heck yeah, this chick shipped): Mooney Moon Pie (two buttery chocolate chunk cookies sandwiched with peanut butter and marshmallow fluff), the Pomegranate White Tea cookie (organic pomegranate white tea, pomegranate juice and extract and other healthy powders blended into a buttery sugar dough and then glazed with pomegranate tea royale), the Black, White & Orange, which is a mega-rich chocolate dough stuffed with -- get this -- chocolate chunks, white chocolate chunks and "essenced" with orange icing. Nice. There's more. Trust me. Launched back in 2003 (formerly PMS Cookie Co.) the cookies don't have trans-fats, high fructose corn syrup, artificial flavors or preservatives. Kudos for also using freshly ground peanut butter, callibaut and guittard chocolates, organic teas and pure extracts. "We only make stuff that we would like to eat," the owners muse. What really makes it work? In a day and age when so many people find themselves having to do something to make a living, it's a sweet, refreshing surprise to discover people who actually love what they're doing. It shows up in their cookies -- no matter how they crumble. (Pretty well, actually). So, how many cookies does this hot spot birth in a week's time? About 4,000. (Not including birthday and wedding cakes.) Indulge. And catch them at work in this spirited video.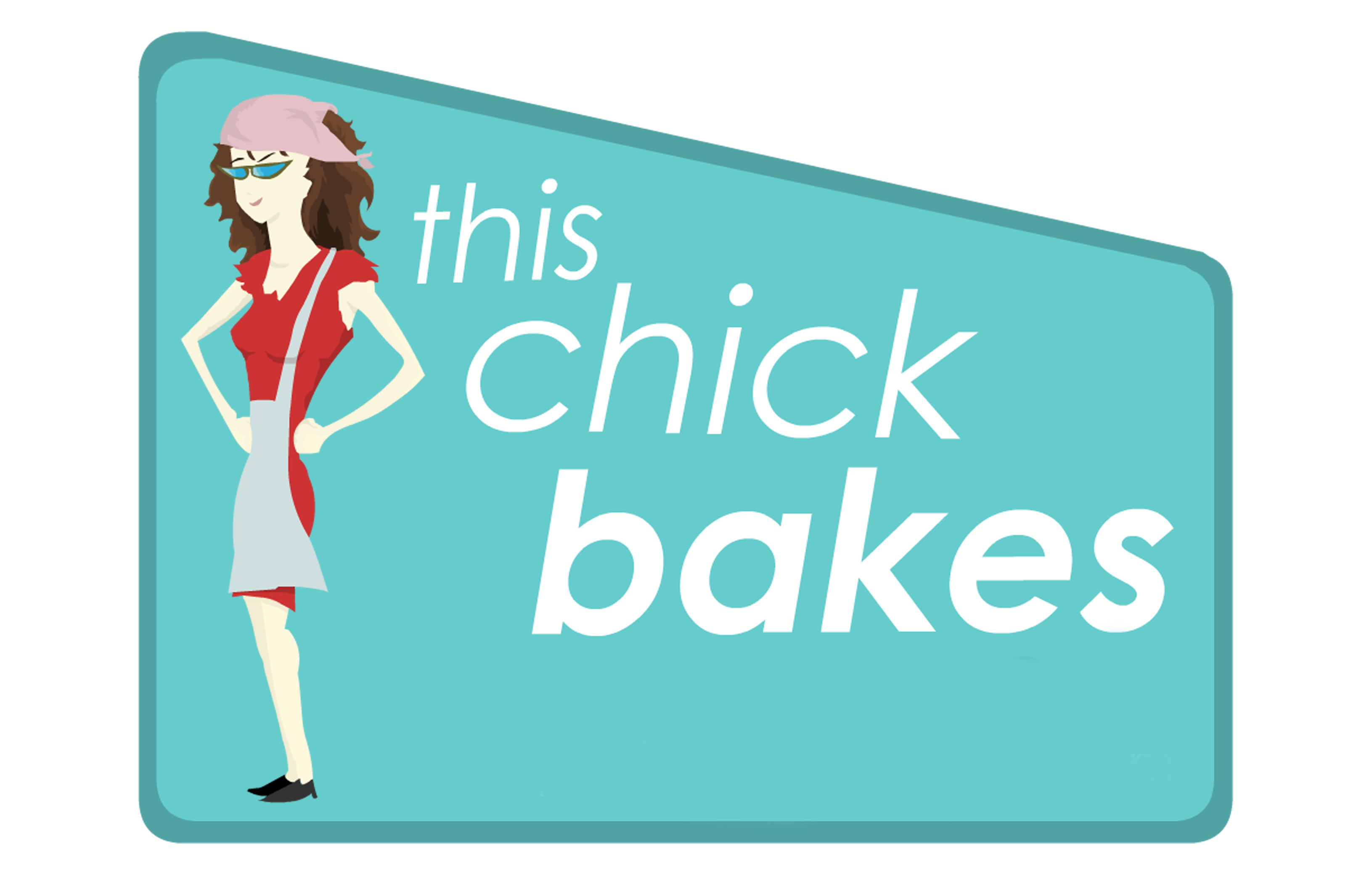 Photo courtesy This Chick Bakes
Related