Festive song lyrics are lighting up buildings and streets in Bristol, southwest England, throughout December as a tonic to the coronavirus pandemic.
Lines from the seasonal classic "Winter Wonderland," Chris Rea's 1986 hit "Driving Home For Christmas" and Mariah Carey's 1994 anthem "All I Want For Christmas Is You" have been projected so far.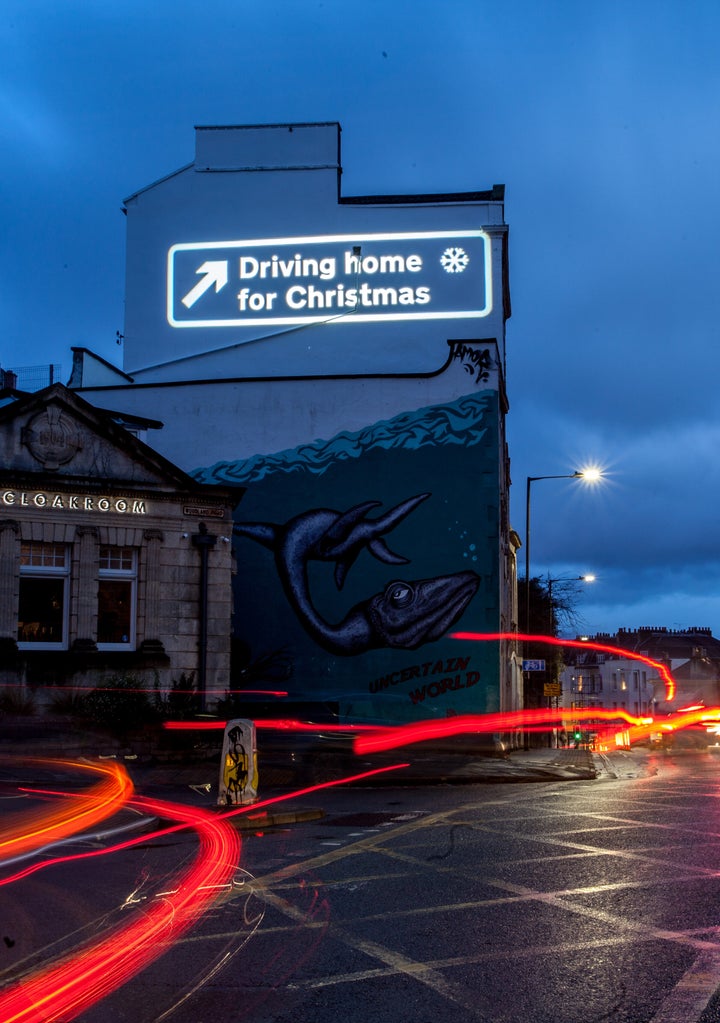 The city is currently in the top tier of England's COVID-19 restrictions, meaning bars and restaurants can only serve takeout. Hotels, tourist venues and indoor entertainment venues are closed in a bid to curb the spread of the virus.
Organizers from the nonprofit Bristol City Centre BID are unveiling a new display of lyrics every night until Christmas Eve.
It aims to bring "a much-needed lift to the city center and visitors, residents and workers," operations director Keith Rundle said in a statement. "It also enables us to remain careful to maintain social distancing and be safe whilst having fun."
Check out the displays below. We'll add more as they arrive.