Holiday entertaining is all about lots of food, drink and jubilation! It's a time to gather family friends and even good neighbors and acquaintances. And parties don't have to be formal affairs with sit-down dinners and prim and proper manners. They can be fun, simple and completely casual. Cocktail and appetizer parties are a great way to entertain (holiday sweater party anyone?). A number of small bites, dips, spreads, savory tarts and a few drinks are all you need. And you don't have to break the bank either -- have guests bring their favorite bottle of wine and you're all set with the drinks part. Now for the food!
Whether you're the kind of person who has the holiday party that everyone wants to attend or are a first-time host or hostess, we have a collection of recipes to suit all your needs. You'll find recipes for big-batch appetizers (like fondue, cheese spread and bean dip) as well as elegant hors d'oeuvres (smoked trout canapes, oysters Rockefeller and phyllo pastries). The best part is all these recipes can easily be eaten with your hands, either picked up with your fingers or with the help of a skewer. Most of the recipes can be prepared ahead of your party or small gathering, making it that much easier to entertain flawlessly. This way you can spend more time with your guests instead of in the kitchen!
How do you like to entertain during the holidays? Let us know in the comments.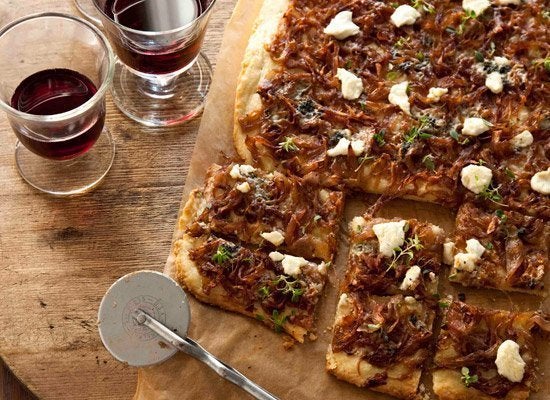 Holiday Appetizers
Related