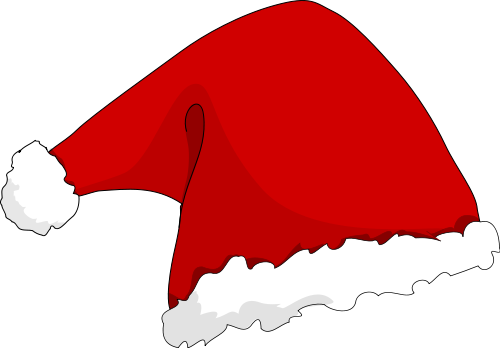 One tradition that transcends all industries and workplace settings is the holiday party. Many employees wait all year for this festive function to come back around. The holiday party is distinguishable from other professional events in terms of form, function, and fashion. It stands alone in a class by itself when it comes to acceptable, and indeed expected attire. Unlike a mid week happy hour or after work celebration where the office uniform is expected, a holiday party provides refreshing flexibility to express creativity and originality that would not be appropriate during the work day.
The office party is an excellent opportunity to make a (positive) impression. You can certainly accomplish that adorned in festive apparal. Yet strategize your selection. A holiday themed tie or sweater is a non-controversial, excellent conversation starter, allowing you to meet new people at your company that you otherwise might not be introduced to.
Holiday parties offer the luxury of being creative while keeping it classy. And be considerate. If you are participating in the Ugly Holiday Sweater Contest, make sure you don't wear a sweater someone else at the office gave you as a gift, or the same sweater you saw someone wearing on a regular work day.
This season, dress to impress with a stunning, sensible ensemble, and captivate with creativity and class instead of crass. Here are some tips.
Holiday Wardrobe Malfunctions: Avoid Going Viral
Although Christmas is not Halloween, you will likely be choosing holiday-themed adornments to enhance your outfit. Here is some free legal advice: choose wisely. Even if you are the boss, controversial regalia can transform you from famous to infamous with one cell-phone click.
We live in an age of political correctness, particularly when it comes to culture and religion. Faith based costumes, especially ones that incorporate race or nationality, could offend co-workers, who might file a complaint alleging that your insensitive ensemble created a hostile workplace, exhibited bias or discrimination, or worse.
An inappropriate fashion statement might also cause you to be charged in the court of public opinon with what we call a fashion felony, which carries potential social sanctions long after you return to sober, subdued workplace attire.
What is That on Your Head?
Holiday office party attire often includes festive headwear. From a Santa cap, to reindeer antlers, to a mini tree of flashing lights. Research corroborates the seasonal appropriateness of such adornments.
One article examining "Rituatlized Christmas headgear" notes that the office party often involves ritual, often flamboyant if not outright outlandish headgear, and marks a time to celebrate and often overindulge.[1] The author observes that certain types of (often ill-fitting) headgear displayed at the office party, such as the paper crown, signifies a period of "sanctioned misrule" that permits office staff a time to "let off steam in a controlled and contained enviroment" where bad behavior is tolearated for a short amount of time, after which the usual power structures are re-established.[2]
Yet consider institutional wisdom within your industry before going overboard. Some types of headgear are so outlandish you might as well wear a lampshade. You are guaranteed to go viral.
Take A Cue From Workplace Culture
Your holiday party is a test of your judgment. Just because the event is after-hours, if the invitation says "business attire," resist the temptation to exhibit your off-the-clock flamboyance, and stick to the basics. If you wouldn't wear it to work, don't wear it to the office party – which as the name implies, is an extension of the office.
If your office party is black tie (lucky you if this reflects the luxury of your workplace), when selecting a ballgown, less is not always more. Resist the temptation to take the plunge. Necklines and open back designs that are demure rather than daring keep the focus on your brain not your body, and make it easier for conversation partners to maintain eye contact.
If you have been to your holiday party before, take a cue from how your supervisors dressed last year, from your immediate boss to the company president. If this is your first time, ask around. When unsure, stick to the safe end of the fashion spectrum, leaning more business than casual, and more subtle than showy.
If you are the boss, keep in mind that you could be setting the standard for years to come. Opt for conservative over controversial, or you might start a wintertime trend that snowballs out of control.
Your Holiday Garb Gaffe Might Not Mean Game Over
If, after arriving resplendent in glittering attire like a living garland of tinsel, you stick out like a sore thumb amidst a sea of co-workers who appear to have come straight from the office, the good news is that you might not be the laughingstock of the party you fear you are. Unless you have gone completely over the top (as you no doubt have in the outfit I described), some of your fellow partygoers might not even notice your inappropriate attire.
Most people are preoccupied with themselves. This is why we are our own worst critics. The Spotlight Effect describes the phenomenon where people overestimate the extent to which others notice their behavior.[3] Research shows that we are less likely to notice that someone having a bad hair day, or even wearing an embarrassing T-shirt.[4] Good news for you if you overdress for the festivities. When others do notice our transgressions, we often overestimate how harshly we will be judged.[5]
A thoughtful approach to holiday party attire will ensure a comfortable, congenial, and conflict free evening for you and your coworkers. Have a safe, sensible, and satisfying holiday season.
This article was originally published in Psychology Today https://www.psychologytoday.com/share/1096951/tw
[1] Ann Rippin, "Ritualized Christmas headgear or ´Pass me the tinsel, mother: its the office party tonight," Organization Vol. 18, No. 6 (2011): 823-832.
[2] Rippin, "Ritualized Christmas headgear," 825.
[3] Thomas Gilovich, Justin Kruger, and Victoria Husted Medvec, "The Spotlight Effect Revisited: Overestimating the Manifest Variability of Our Actions and Appearance," Journal of Experimental Social Psychology Vol. 38, (2002): 93–99.
[4] Gilovich et al., "The Spotlight Effect Revisited," 93-94.
[5] Fortune and Newby-Clark, "My Friend is Embarrassing Me," 1441.