If I had a dollar for every time a friend uttered the words "I can't pull that off," I'd be jet-setting around the world in a private jet instead of sitting here writing this story.
OK, not quite, but the debilitating mindset that stops us from reaching our true sartorial potential is rampant, especially when the holidays come around. I get it, there's nothing quite as intimidating as a sequined blazer, but when it comes to wearing something out of your comfort zone, the secret to achieving greatness is basically ... putting said thing on.
Still not totally convinced? I thought you might say that. That's why I've gone ahead and done your holiday party homework for you. From just the tiniest touch of sparkle to full-on party pants, here are some fool-proof, totally wearable options for any of your seasonal commitments this month.
1. Throw On Some Sparkle
I personally am of the camp that when it comes to sparkle, the tackier, the better. But for those of you who aren't quite as sold on sparkle, there are in fact subtle ways to commit to some shine in your wardrobe. Why not go with black sequined trousers and a white T-shirt? Or perhaps a sneakily sparkly Eloquii jumpsuit? Or maybe an LC Lauren Conrad blazer that can be taken off if the glitz of it all starts to overwhelm you. Of course, you could always pair some Baublebar sparklers or shiny rose gold Kate Spade Keds with a regular outfit and call it a day.
2. Winterize The Slip Dress
3. Pile On The Velvet
There you have it, folks. A festive run down of looks that you not only can pull off, but should. Tweet us at @huffpostlifestyle and show us your best holiday outfits!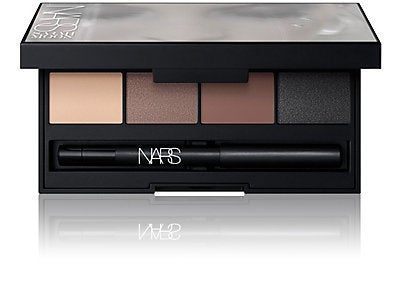 Gifts For The Ultimate Beauty Queen