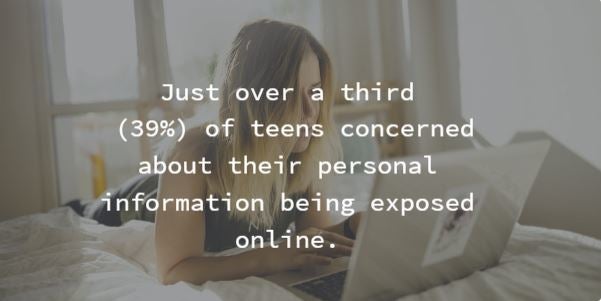 Never doubt the power of your online reputation and the influence it can have on who will be hiring you and what college will be accepting you.
In the latest survey by the National Cyber Security Alliance (NCSA) co-sponsored by Microsoft, Keeping Up With The Generation App/NCSA Parent Teen Online Safety Survey, 39 percent of teens said they were concerned about their personal information being leaked online and 36 percent had this same worry as it pertains to pictures and videos that are shared privately.
The permanency of the Internet
Teens are finally understanding — what goes online, stays online and how this can impact their future. From college applications to internships to even relationships, how will their name come out of a Google rinse cycle?
As the holidays approach, teens are typically difficult to buy for with the exception of giving them cash or a gadget. Why not invest in their future — digitally?
Help your teen build their online real estate this holiday season. Don't forget to give them the tools to build it and protect it with so they don't miss out on opportunities that could easily slip away with one wrong click.
If your teen doesn't own their URL yet, this is a perfect gift! Try to purchase a their name with a .com if it's available. GoDaddy is commonly where you purchase URL's. Buying the URL is usually inexpensive — what you will want to shop around for is hosting plans. Talk to some of your tech friends about this. Most teen's enjoy building their own website — showcasing their interests and goals. There are free website builders such as Wix.com and Weebly. Don't forget to add a blog inside your website! This keeps your site current.
Does your teen need a social media coach?
The fact is, colleges and employers simply don't care if they find pictures of you having fun on the internet. But they do care that the claims on your application reflect the realities of who you truly are. 
Conveying your true interests and commitments means more than building a boilerplate resume or writing a 500-word college essay. That's where social media excels, offering a deeper dive into your true self and character than any shortlist of credits and accomplishments. For the serious student, having a public and reflective digital presence is imperative.
Digital literacy, digital readiness, and digital leadership are essential 21st century skills. - Social Assurity
For those teens that are using social for the wrong reasons or maybe haven't figured out the benefits of networking online yet, a social media coach is a perfect holiday gift — and it could end up having lifelong effects!
Surviving, preventing and overcoming digital disasters
The fact is 43 percent of teens are more concerned about cyberbullying than they are about drug abuse. College admissions said that 42 percent of applicants have been negatively impacted from what they posted online or their social media behavior. In a recent survey 47 percent of teens rely on their parents to keep them safe online.
With the rise of virtual incivility, being prepared to handle these situations as well as learning to share mindfully can help your teen maintain a digital presence they can proud of.
Shame Nation: The Global Epidemic of Online Hate (Sourcebooks, October 2017) provides a road-map to surviving, preventing and overcoming digital disasters as well as building an online reputation. With over twenty-five contributors sharing their firsthand stories and experts spanning in the fields of psychology, legal and online reputation, Shame Nation is a guide that will help your teen learn digital wisdom. There's resources for dealing with trolls, cyberbullying, revenge porn, sextortion and the many concerns that this generation faces in their virtual playground.
With almost half of teenagers turning to their parents to help keep them safe online, this is the perfect book for both you and your teen to read.
No one is immune to digital hate — and emotionally it's killing some of the youth today.
You don't get a second chance to make a first impression, today that first impression is your digital one.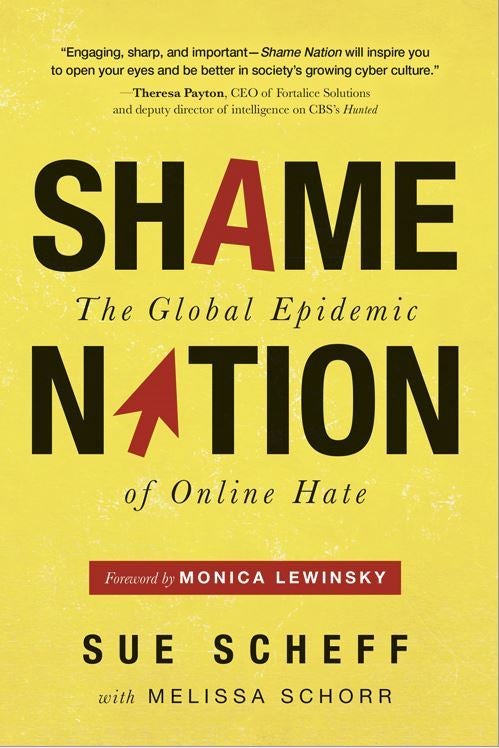 REAL LIFE. REAL NEWS. REAL VOICES.
Help us tell more of the stories that matter from voices that too often remain unheard.
This post was published on the now-closed HuffPost Contributor platform. Contributors control their own work and posted freely to our site. If you need to flag this entry as abusive,
send us an email
.