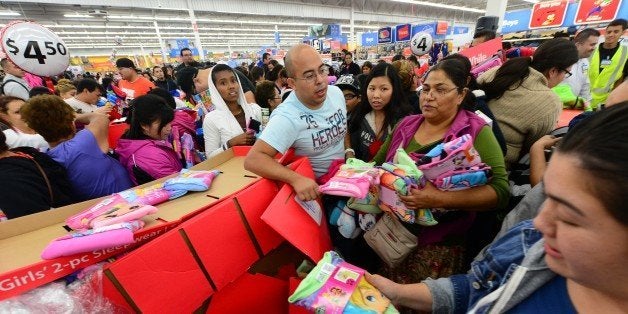 Quirks in the calendar are turning the holiday shopping season strange this year.
The biggest wrench in the system: the super-early arrival of Hanukkah, which is prompting retailers to push up their holiday promotions. The eight-day Jewish holiday begins on Nov. 28, the same day Thanksgiving happens to fall this year, bringing a holiday pairing that last occurred in 1888.
Thanksgivukkah, as it's being called, is just one piece of the puzzle. There are also six fewer selling days between Thanksgiving and Christmas this year than last year, due to a calendar phenomenon that occurs about every seven years. One more quirk: this year's fiscal calendar is one week shorter than usual, an accounting necessity that companies run into every five years or so.
But the compressed shopping season doesn't mean Americans will cut back on holiday purchases this year.
"Our expectation is that people are still going to buy the same amount of stuff, they're just going to have a shorter time to do it," said Loren Bendele, president of the coupon and deals website Savings.com.
While companies do prepare for calendar permutations, and can see them coming years ahead, the change in 2013 is "pretty drastic" and will affect how retailers do business, Bendele said. Because of the tightened timeframe, retailers will be "aggressively" discounting to fend off competitors, and they'll be offering those sales early.
Bendele expects the season to be a friendly one for consumers, if they're willing to shop at the beginning of the season and put in the work to research products and sales. "There will be bigger days [like Black Friday and Cyber Monday], more deals and more coupons than ever," he said.
Walter Loeb, a veteran retail analyst and head of the strategic advisory firm Loeb Associates, predicted in a column for Forbes that the upcoming holiday season will be "very tough" for retailers, citing the calendar oddities as a prime reason. "It is likely that they are planning to meet the challenge of beating last year's sales by lining up a series of strong promotions for Black Friday and Cyber Monday and the selling period that follows," he wrote.
"It is absolutely dizzying as to all the moving parts this year," said Sam Poser, an analyst at Sterne Agee. In addition to the calendar, retailers have to contend with both the effects of the government shutdown and shifts in discretionary spending; as consumers become more willing to shell out money for big-ticket items like automobiles, they have less cash to spend on retail items, he said.
But there's one thing that likely won't change, no matter the peculiarities in the calendar: shoppers' propensity to buy gifts at the last minute. If Americans stay true to form, the period between Thanksgiving and Christmas will be as frenzied as ever.
Less time to buy all their gifts puts pressure on shoppers, which could help bring customers into stores, explained Poser. "People tend to shop more when events get more urgent," he said.
"The world's got a fair share of procrastinators," agreed Bendele, who added that he expects people will end up purchasing what they normally would during the holiday season -- they just have a shorter time to do so.
Related
Before You Go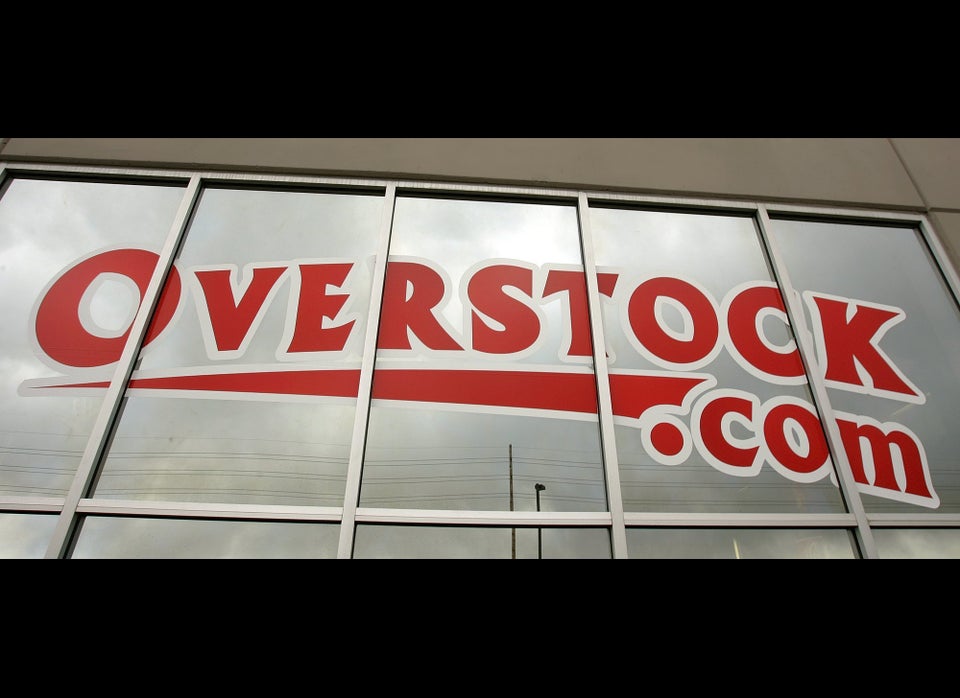 Hottest Retailers
Popular in the Community