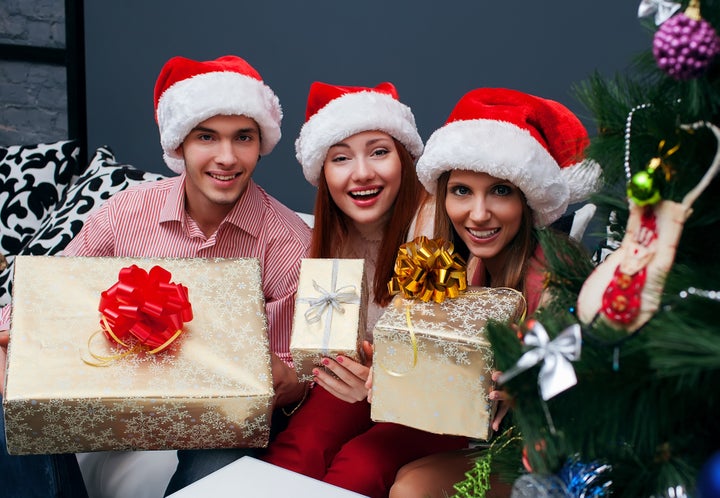 With the holidays upon us and it being a time when we get together with family and friends, I wanted to give you a way in which you can easily make other people's lives work and your own in the process. It is something that you might want to begin now and continue on a long-term basis, and that is to become a matchmaker.
When I say "become a matchmaker," I don't solely mean in the sense of connecting people up who would make good love matches, although that might be part of it. I am also talking about putting people together who have work, hobbies and other aspects of their lives in common. In this way, you go from being a matchmaker to becoming more of a connector. Indeed, you may be one already -- or you may know of one, two, or many, for that matter.
So how do you personally become a connector? Here are two ways:
1: You have to want other people's lives to work, regardless of whether yours is or isn't. By giving out that sort of energy, you will get rewards back in spades and you'll see, your life will automatically improve.
2: To become a connector, you cannot be the jealous type. You have to have the attitude that there is enough to go around for everyone. There is enough money, there is enough work, there are enough friends, there is enough love -- and by adopting that perspective, you will always have more than enough of all of the above.
So, with those two criteria in mind, think about whom in your life could benefit from connecting up with someone else in your life, whether it's a friend, family member, work associate or anyone you enjoy meeting at a holiday party. How could introducing these two people mutually benefit both of their lives, regardless of it being for love, work or friendship?
It's the holiday season and time for giving, and maybe that means it's time for you to be a connector, because one thing is for sure: Without connectors, we would all live very lonely lives.
Happy Holidays and Happy Connecting.
To find out more about me and the How Happy is brand and book series (great holiday gifts for under $10) go to howhappyis.com. You can also join me, Sophie Keller and thousands of others on Twitter and join the chat on happiness on Facebook.