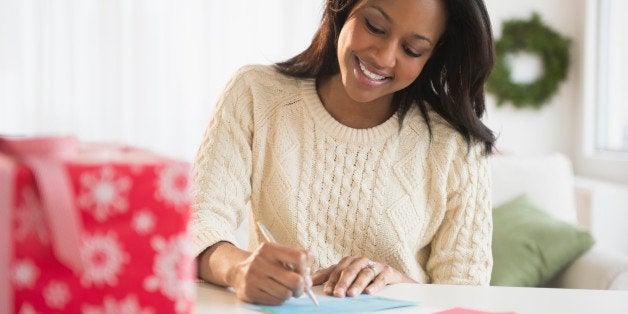 Among the many holiday customs we observe in the U.S., one is spending up a storm. This holiday season, U.S. consumers spent a reported $12.93 billion on Black Friday, and $16.2 billion on Small Business Saturday. On Cyber Monday 2015, a record $3.07 billion was spent online. But there's another custom to factor into your holiday budget: tipping. The custom was brought to our shores by the wealthy, who learned it while on their jaunts in Europe in the late 19th and early 20th centuries. It's since become customary to give a holiday tip to many of those who provide services, from the babysitter to the manicurist to the dog walker to the garage attendant.
But there's still confusion surrounding how much, and who, to tip. The bottom line is that there's no hard and fast rule, but thanking someone by giving them a holiday tip is always good etiquette. You just have to fit it into your own budget and abilities.
Here's a quick guide to the what, who, when and how much of holiday tipping:
1. Show your gratitude with a holiday tip. Unlike in other cultures, in the U.S., we traditionally thank service providers with holiday tips. Remember the reason for the tip is to show gratitude and to say thank you to loyal and trusted employees, service providers and family care givers. The time from Thanksgiving to New Years is when we take the opportunity to thank those who assist us year-round.
2. Make a list and check it twice: Prioritize your most important service providers. If someone's work eases your life immeasurably, that individual should be at the top of your holiday tip list. Tip based on loyalty, and how regularly you see the person. The trusted housecleaner, the dependable au pair or nanny, and the caregiver for a parent, might receive more than a service provider you see less frequently. Carefully consider all.
3. Stay within your budget: Holiday tipping is not an obligation. It is based on your personal financial status, along with your relationship with the trusted provider. Take the time to determine an appropriate amount within your budget. Avoid overspending, stay within your budget and do not overextend yourself. January bills are not forgiving!
4. Handwrite a note of appreciation: Be sure to include a short (2 or 3 sentences) and personalized handwritten thank-you note with your gift. In the note, express your appreciation and gratitude for the recipient's loyalty and assistance throughout the year.
5. Be creative: Handmade cards are memorable, personal touches that add to the holiday spirit. When giving a tip, consider including a special treat, such as something crafted by a local artisan, a bar of fragrant, organic soap, votive candles, or gourmet coffee or fine tea. Fresh flowers or floral arrangements are always welcome as well.
6. Let the children participate. It's not necessary to give both cash and a gift, but in some cases, your child may want to give a gift too, such as to a babysitter, nanny, or au pair. Don't discourage it: let them give their own card, or small gift. Some suggestions to go along with that:
• Live-in nanny or au pair, tip up to a week's pay
• Babysitter, tip up to an evening's pay
• Staff in a day care center, tip between a week and a month's pay.
7. Spread the gratitude around. In our complicated lives, there are many to thank for their assistance. Some rules of thumb for services:
• Hair stylist and man-pedi-specialist, tip up to the equivalent of a visit
• Barber, tip up to the equivalent of a haircut and a shave, or give a gift
• Massage therapist and personal trainer, tip up to the equivalent of a session, or give a gift
• Groomer, tip up to the equivalent of one session, or give a gift
• Sitter, tip up to a week's pay and a paw print note "signed" by your pet
Home, property / building, and garage:

• Live-in help, such as a cook or butler, tip the equivalent of a week to a month's pay, plus a gift
• Housekeeper -- if they come once a week, tip the equivalent of a day's pay, or $50. If they come (daily), tip the equivalent of a week's pay, and possibly add a gift as well
• Gardener, tip up to the equivalent of a week's service
• Landscaping crew, tip up to the equivalent of a week's service, divided among the crew
• Pool cleaning crew, tip up to the equivalent of one cleaning session, divided among the crew.
• Garage attendant, tip between $15 and $40, or give a small gift
• Garbage / recycling attendants, if permitted by the city, give $10 - $30 each for extra effort during the holidays
• Doorman, tip between $50 - $100 each, of give a gift, depending on extra duties
• Elevator Operator and Handyman, tip between $20 - $50 each
• Newspaper delivery person, tip $10 - $35, or give a small gift

Health care:
• Private health care nurse, tip the equivalent of up to a week's pay, or a gift of similar value
• Home health employee, tip with a generous gift basket of holiday treats, but be sure to follow the agency's policy
• Nursing home employees, provide a gift that can be shared by all the staff, but be sure to follow the nursing home's policy
There are others to consider when making your holiday tip list as well. Many parents get together to give a gift to their child's teacher at school, and depending on school policy, you may want to extend your thanks to the teacher's assistant and others too. And you'll also want to make sure to tip your delivery people, from the mail carrier to the FedEx and UPS driver. Always check the company policy -- for instance, any food gifts worth over $20 for a USPS person must be shared with the whole post office branch, and mail carriers are not allowed to receive cash or its equivalent -- or, for that matter, food that is part of a meal. They will appreciate a hot cup of sugar-free hot chocolate!
Support HuffPost
The Stakes Have Never Been Higher
Related
Popular in the Community