'Tis the season for giving. But how much? And to whom?
According to a recent Consumer Reports survey, 60 percent of respondents gave holiday tips to one or more service providers last year. The average tip was $45 ― up $5 from the prior year ― and housekeepers received the highest gratuities.
Even so, holiday tips aren't necessarily expected. And your budget might not allow for a ton of extra spending around Christmas time.
We spoke with Heather Wiese-Alexander, an etiquette expert and founder of luxury stationer bell'INVITO, about who should get a holiday tip and how much you should give.
Holiday Tipping Etiquette
Wiese-Alexander said that when it comes to holiday tips, there are usually a couple of common concerns. One occurs when you have the cash available to be generous this holiday season, but you aren't sure what tip amount is considered too little versus way too much. The other crops up when your budget is pretty tight and you need to know what the absolute musts are, as well as what you can skip.
"Be realistic about who you tip," Wiese-Alexander said. "Who makes your life easier on a daily, weekly or monthly basis?" In other words, you don't necessarily need to give a holiday tip to the stylist who trims your ends every six months. But your child's nanny? Probably.
Holiday Tips Guide
Wiese-Alexander explained that as a general rule of thumb, an appropriate holiday tip is one week's pay or one extra session, depending on the service. Gift cards can also be a solid choice, as long as they're for a place the receiver actually frequents, such as Target or Starbucks. Below is a list of common service providers and the typical range tippers can expect to pay if they so choose:
Your doorman: If you live in a building with a doorman, you should base the tip on the value of your living space, according to Wiese-Alexander. Usually, that's around $25-$100. "If you're in a penthouse, go big or go home, so to speak. This person puts up with a lot more than you may realize."
Maintenance workers: If you want to extend a tip to the maintenance workers in your building, office or home, a cash gift of $25 along with a hand-written note of appreciation goes a long way, said Wiese-Alexander. Someone like the building superintendent should get more: around $100-$200, taking into consideration the price of your home.
Outdoor help: For those who work on your lawn, garden or pool, a tip of $25-$50 is appropriate.
Janitorial service providers: Trash collectors and workplace janitors can receive $10-$20.
Gift wrappers, luggage porters and baggage handlers: Tip $1-$2 per person at minimum, up to $5 per person if you're feeling generous.
Personal care providers: If you regularly visit a personal trainer, hairstylist, barber, nail technician, massage therapist or other one-on-one specialist, you should tip the value of one extra session.
Dry cleaners: "Here is where a gift card or homemade goods feels more thoughtful," Wiese-Alexander said. Many are business owners, which are traditionally not tipped, so cash can seem impersonal.
Assistant: If you work with an assistant who's gone above and beyond their day-to-day duties ― and they're not already receiving a bonus ― a holiday tip of $50 minimum or up to a week's pay is much appreciated.
Child care providers: "A personal gratitude moment here means the world to most people caring for your little ones," Wiese-Alexander said. A tip of $50 to $75 per person is great. Doing it with an added note of appreciation is even better.
Pet care: "Yes, they are children, too, but they usually don't carry the same attitude or maintenance (unless they do—you know who you are)," Wiese-Alexander said. A $20 holiday tip is nice, while $50 is lovely.
Mail and package carriers: There are rules around what mail carriers can and can't accept. Generally, they're not allowed to accept cash tips or gifts worth more than $20. "Hand-written notes and goodies are perfect here ... Think warmth: maybe a hat, gloves, scarf or something thoughtful you baked," Wiese-Alexander said.
Who Should Not Receive A Holiday Tip?
Before you get too generous, know that it's inappropriate ― sometimes even illegal ― to tip certain people. Salaried professionals such as doctors, therapists, dentists and other medical care providers should not receive any cash. If you really want to show your appreciation, "edible goodies for the medical field are usually welcome. Notes are always appreciated," Wiese-Alexander said.
The same goes for your your boss or supervisors. You should really avoid gifts of any kind. "Appreciation in the form of a hand-written note is most appropriate," Wiese-Alexander said. "If you know of a thoughtful small token, feel free to give, but anything more can be perceived as sucking up."
Tips Are Appreciated, But Not Expected
Admittedly, the difficulty in these types of general guidelines is that it's hard to adjust for different financial situations. At the end of the day, you should tip relative to where you fall on the lifestyle meter, according to Wiese-Alexander. "It may be tougher on your mind, but it's much easier on your wallet."
Giving tips during the holidays isn't about the money. It's about showing appreciation for the people who provide you invaluable services throughout the year. Tips are appreciated, of course, but if you don't want to spend a lot on holiday tips, "the simple gesture of writing a heartfelt note with a couple of genuinely personal references is pure gold," she said.
Before You Go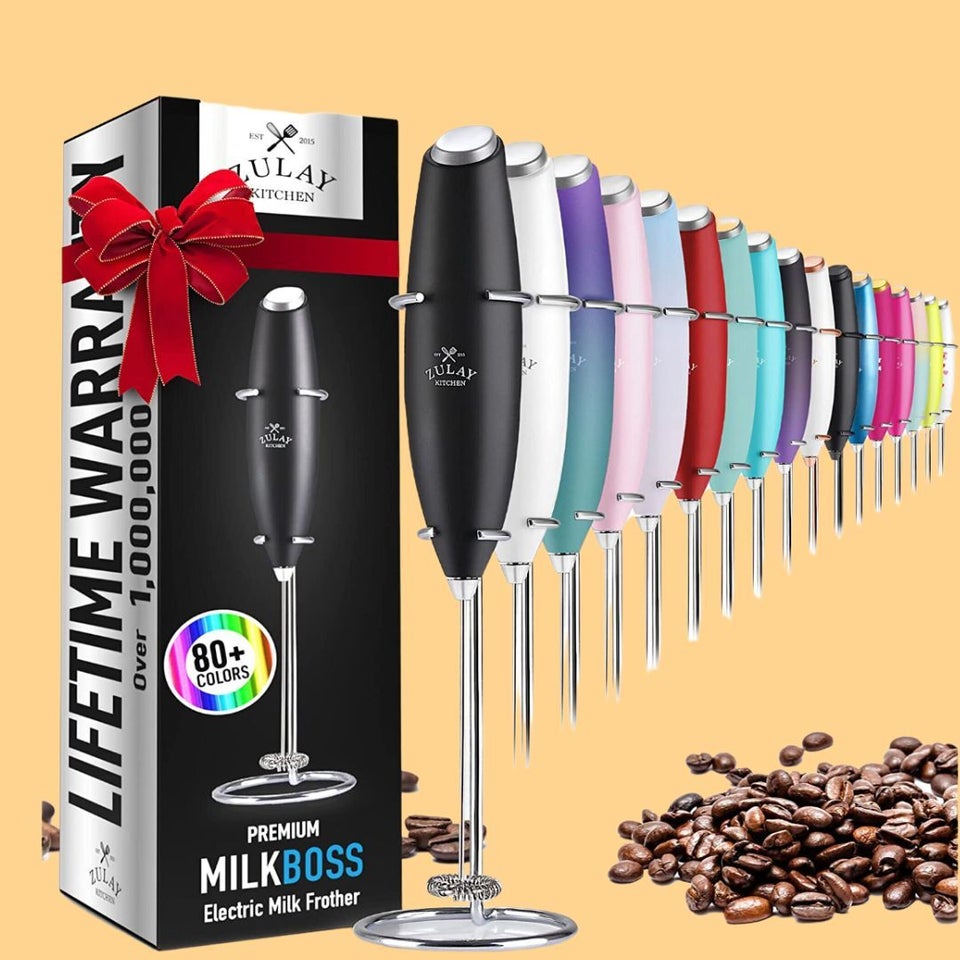 TikTok-Trending Items That Make Great Gifts