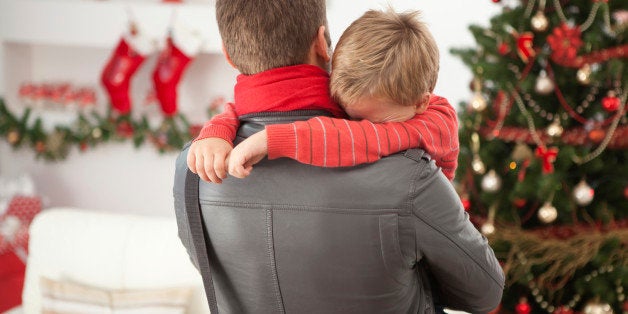 There are traditions that I had as a kid that I wanted to continue once I had a family of my own. Maintain a continuity with the past. One was how a few times during the year I would find myself at an aunt and uncle's house to celebrate a holiday or special occasion. These gatherings were the few times during the year that I saw my grandmothers and all my cousins in one place, from both sides of the family. To accommodate the crowd, the dining room table was artificially extended into the living room; the kids' table, with its mismatched collections of chairs -- really just boxes, footstools, and anything square that wouldn't fall over -- pushed back besides the black-and-white television set and plastic covered sofa that no one ever sat on. Those gatherings were the highlights of my year.
Another tradition was Christmas, when my brother, my sister, and I would wake up at an ungodly hour to miraculously find presents under a tree that had been empty just the night before. Turned out, Santa was real and apparently smelled like Parliament cigarettes and scotch, based on the smells that clung to the wrapped presents.
When I got married and had kids, I looked forward to continuing those traditions (without the cigarettes and scotch), and I did. On Christmas Eve, my wife and I would send the kids to bed, then wrap presents from Santa while we drank a bottle of wine (or two or three). Holidays celebrated with my brother and sister and their families; cousins raced to find brightly colored eggs hidden in the backyard and presents exchanged while miles of food sat on the table behind us.
Unfortunately, divorce jars you from those dreams.
With divorce, everything changed. I tried to keep things normal, but it was impossible. That first Christmas I found myself in my car at five in the morning as I raced to see my kids come down the stairs and tear into their gifts. That only made it harder when I left afterwards knowing that was all the time I would spend with them that day.
In addition, my kids would not get the chance to see their cousins, aunts, or uncles on the holidays; at least not the ones on my side of the family. So we made some adjustments, my ex-wife and I. We bargained for the holidays, who got the kids on which occasions and remarkably, it worked out well. Except for Christmas; she held onto that like a bear protecting her cubs. With that, we adapted. The day before Christmas Eve became my time to celebrate with my kids. Basically, my kids now celebrated two holidays; I don't think they minded. Over time, it worked itself out. But it turned out, I wasn't done adapting.
If you start dating after a divorce the odds are very good that the woman you date will have kids of her own. That's exactly what happened a few years after my divorce. Her son and my youngest were about the same age, and she had her own traditions around the holidays. There was one tradition that she insisted that my kids and I should follow. In this case there was no negotiations, just adapting. It was hard to say no to her; she knew what she wanted. I'd written a poem for her once; she corrected it and gave it back.
That's how for one year, one Christmas, I found myself with my children, all of us in matching black turtleneck and red fleece sweatpants. Hopefully no pictures exist. Not all adaptations are for the better. Matching outfits died the next year, along with the relationship. The following year I was back to jeans and a sweatshirt.
Things change with divorce, but not always for the worse. Celebrating a holiday with my kids on the off-peak days when it's not actually a holiday is fine. Time with my children is all that really matters. There is one thing I do know. As much as I wanted to pass my childhood traditions to my kids, I hope that they never have to pass their childhood traditions to theirs.
Let's just hope divorce skips a generation.
This blog post is part of HuffPost's When Men Divorce series. For other posts written by men about the divorce experience, head here. If you want to share your story, email divorcestories@huffingtonpost.com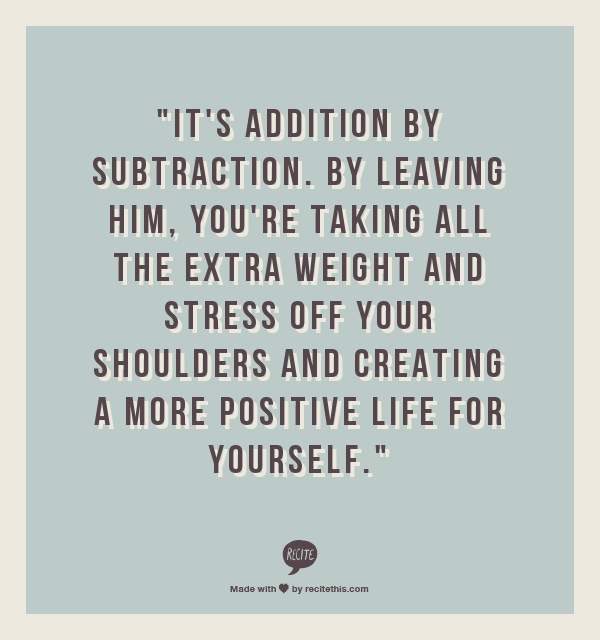 Dad's Best Breakup Advice
Related