With the winter holidays fast approaching, it seems our window to book an affordable getaway is quickly closing. But even if you procrastinated this year, there remains a glimmer of hope for a last-minute retreat. Whether you're making the annual pilgrimage to a family get-together or migrating south to a sunnier locale, you still have time to nab a great deal and save your budget from bursting. With help from Clem Bason, president of the Hotwire Group, U.S. News Travel has compiled a list of six handy tips on how to save this holiday season.
Tip 1. Consider Alternative Airports
According to Bason, expanding your flight and airfare search is an easy way to dodge the high cost of plane tickets. Though getting there may be inconvenient, flying from a less central airport can yield a significant reduction in fares, explains Bason. For example, if you're traveling to New York City, consider catching a flight into Newark Liberty International Airport (EWR) rather than JFK or LaGuardia. Or if Washington D.C. is your final stop, check out flights landing at Baltimore Washington International Airport (BWI) for lower airfares. Jetsetters traveling to the West Coast should consider Burbank Bob Hope Airport (BUR) as an alternative to Los Angeles' bustling LAX. Not only is the Burbank airport less crowded, but according to Cheapflights.com, the hub holds the No. 1 spot on the online booking site's 2012 Airport Affordability Index.
Though it may seem intuitive, you should avoid leaving on a Saturday during the peak winter holiday season. According to Bason, taking off from Tuesday to Tuesday is your best bet--you'll not only avoid the weekend rush, but you'll also find lower airfares. Bason also cautions against traveling on the weekends prior to Christmas (December 21-23), and the weekend after Christmas (December 28-30), when airlines are fully booked and any remaining seats will cost a fortune. Also remember that when you book matters just as much as when you travel. Your best bet for savings is to follow Bason's "Rule of 21:" If you book your flight at least 21 days in advance, you'll increase your chances of scoring excellent deals.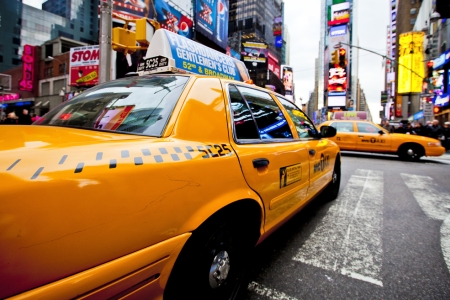 Stuart Monk/ Shutterstock
Tip 3. Avoid Winter Hot Spots
This may seem like a no-brainer, but if you retreat to a place you know isn't crowded, you'll find some incredible airfare and hotel deals, says Bason. For example, New York City's holiday events draw thousands of tourists and drive up travel expenses. If you're craving a big-city getaway without the exorbitant cost, consider traveling to Toronto; Hotwire.com reports that average airfare prices to this Canadian metropolis have dropped 9 percent compared to 2011. Spots like Hawaii, Mexico, and Florida are also particularly cheap in December because many travelers wait until after the holidays to take a leisure trip, says Bason.
Tip 4. Look for Steals Across the Pond
The deals aren't just in London, where the "Olympics hangover" yields a bevy of empty hotel rooms. Bason insists that right now, all of Europe is a steal--if you can get there. "We haven't seen great deals on flights ... but the hotel deals are some of the best we've seen in years," explains Bason. As a result of the recession, destinations in southern Europe, like Madrid and Rome (and even debt-mired Greece), provide the best deals for budget-minded travelers. For additional savings, keep an eye on deal sites (like Travelzoo.com) and consider booking your flight and hotel together in a package deal.
Tip 5. Rely on Your Smartphone
A vacation may be the time to free yourself from the clutches of your Smartphone, but according to Bason, some of the best bargains can be found in the palm of your hand. For example, you can often snag an enviable discount on hotel rooms by booking a room via Smartphone on your day of arrival. Because the holidays are a time when travelers typically crash with their families, Bason says hotels offer staggering last-minute price reductions to fill empty rooms. Smartphone apps--like Expedia's ASAP (A Sudden Amazing Price) or the free Hotwire.com tool--filter deals for users based on selected preferences, like location, star rating, and price range. Bason also suggests using your phone to navigate cost-effective public transit to avoid racking up pricey cab fares. "With your cell phone these days, there's just no excuse not to take public transit," Bason notes. Consider apps like HopStop or Embark to help you plan navigate transportation systems in the United States and abroad.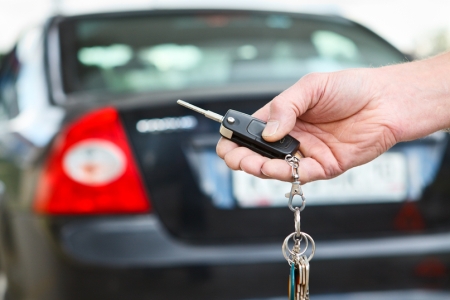 Kekyalyaynen/ Shutterstock
Tip 6. Beware of Inflated Car Prices
The aftermath of Hurricane Sandy isn't just a headache for displaced residents: Bason predicts that travel along the Atlantic coast (both in the air and on the road) will likely be disrupted through the end of the year. Road-trippers renting in hard-hit places like New York City and New Jersey will see noticeable price hikes across the board. And because car rental agencies send vehicles from unaffected areas to compensate for the depleted East Coast fleets, finding a deal may be challenging no matter where you are. "Expect to pay more and book soon--there might be a risk of you not getting one if you wait too long," explains Bason. Remember to look beyond the airport if you're encountering steep rental fees; airport agencies can afford to charge more due to high demand, and the inflated rate doesn't always include hefty airport rental taxes. If car rental prices are simply too steep, consider relying on public transit, or reconfigure your vacation into a road trip and rely on your own vehicle.