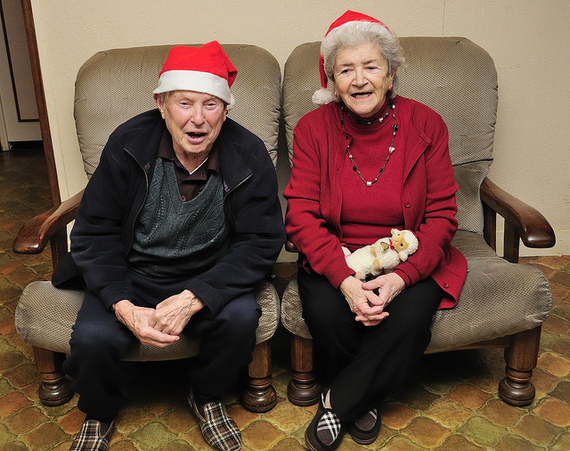 With the holiday season in full swing, many of us can expect to celebrate with long-held traditions and family gatherings. Typically, we picture a multi-generational family staying together under one roof for the holidays. For residents in assisted living communities, holiday traditions are just as important, but the setting can look a little different.
While some assisted living residents leave their communities to visit family during the holidays, it's not uncommon for residents to stay put. In an informal poll of several of our partner assisted living communities, we found that anywhere from 50 to 80 percent of residents stay in their communities during the holidays rather than going to a relative's home. (For memory care residents, that number is often as high as 95 percent.)
And there are plenty of good reasons to stick around. For many assisted living residents, it's a matter of convenience and assurance that they'll continue to receive the proper care during the holidays in the comfort of their own home. Some residents don't live close enough to their relatives for a holiday trip to be feasible.
For others, especially those without children, there may not be a family celebration to attend at all. Assisted living providers are prepared for all of these factors, and step up efforts to ensure that their residents are able to enjoy the holidays in their own communities.
Health and Safety Concerns
One significant reason for residents to stay in their assisted living communities over the holidays is that their loved ones are simply unable to provide the level of care they need. While some families can accommodate older, impaired loved ones in their homes, for others, care needs such as incontinence, or help bathing and dressing can be too much to handle.
"In most cases, our residents live with us because they need extra assistance, and a lot of times it's much easier for family to visit than to pull someone out of their home," says Ken Claire, vice president of sales and marketing at Elder Care Alliance and a senior living industry veteran.
Another consideration is safety - an adult son or daughter's home isn't likely to be equipped with all of the fall prevention features found in an assisted living community.
"People experience risk when they're out of their routine, and a lot of places they may visit might not be ideal for them to navigate through, whether it's a stairway up to the door, the wet weather, or getting in and out of a car," says Claire.
Community Holiday Activities
As for most of us, the holidays tend to be the busiest time of the year in assisted living. In many cases, communities host daily holiday-themed activities stretching from Thanksgiving to New Year's Day. These might include cookie baking, holiday movie nights, group gift-wrapping sessions, shopping trips, holiday light tours in nearby neighborhoods, sing-a-longs, and a slew of holiday entertainment - from Christmas carolers to plays. This flurry of activity typically unfolds against a backdrop of Christmas trees, menorahs, holiday music and decor.
In addition to preserving cherished traditions, these activities can be an important outlet for residents at a time of year when rates of depression tend to spike.
"Holidays alone are tough at any age -- I think it's so much better for people when they're here talking with people and doing some fun things," says Cyndy Larsen, executive director of assisted living community Oakmont of Folsom in Northern California.
"It's sharing meals with people, sharing some experiences and being able to keep some of the holiday traditions going," she says.
Jane Miceli, the resident program coordinator at assisted and independent living community Brookdale Fremont, says holiday activities at her community give residents added opportunities to get out of their apartments, engage with one another and share holiday memories.
Giving Back
Giving back is a major holiday theme at today's assisted living communities. The spirit of giving goes both ways -- with volunteers from local high schools, scout troops and churches performing and spending time in the communities -- and residents coming together to knit scarves and hats for the homeless or make holiday cards to send to soldiers serving overseas.
"We try to promote those programs where they're giving back to the community and supporting a cause," says Claire. "The residents really love that part because as you can imagine a lot of the residents feel like, 'What can I do to contribute back and have a fruitful existence?"
Family Visits
Most assisted living communities encourage families to visit anytime, but especially during special holiday events.
"We try to take the load off of families and offer some entertainment that the family gets excited about," says Claire.
These events often include community holiday parties and special meals, visits from Santa or holiday performances. Many assisted living facilities allow visiting families to reserve a table and meal in their dining area for holiday celebrations.
Miceli says loved ones of assisted living residents should check the community calendar and plan out which holiday events they want to attend.
Whether an assisted living resident spends the holidays in their relatives' home or their family comes to them, in today's assisted living communities, there's no shortage of ways to celebrate.
This article was originally published on Caring.com. Read the original article here.
More Resources from Caring.com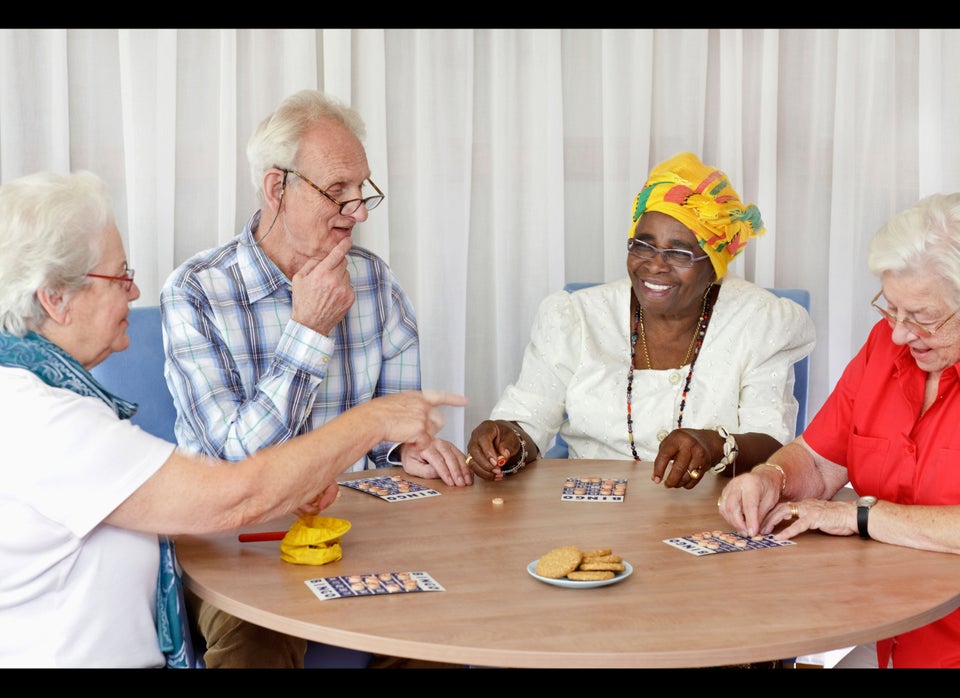 7 Questions To Ask Before You Pick A Retirement Community
Support HuffPost
The Stakes Have Never Been Higher
Related
Popular in the Community