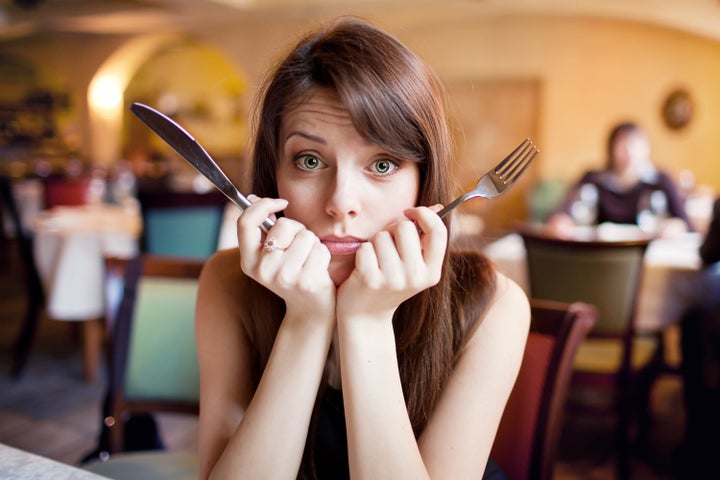 Holidays, family and divorce come with great complexity. This year, I have finally developed the tools to navigate through it. Given that I grew up with divorced parents, I have learned a lot through that experience and been able to apply tactics -- in my own post-divorce holiday times.
Every Christmas, I get a gift for my five- and seven-year-old children to give to their dad, my ex-husband. I spend a great deal of time thinking about the right item because I want it to be a very special exchange for all of them. I also buy gifts for his mother and sister. They are still my children's family and I do care that the holiday is acknowledged and everyone feels included. And again, it makes my children excited to bring gifts to them all.
What works for our family may not work for everyone, but this is just one way I handle the holidays. Generally, I don't have two of my kids over Christmas so I think by being involved leading up helps me feel connected. It makes me feel good that the children have something special that we all share.
Since my parents were divorced over 20 years ago, holidays have been a difficult time for me to navigate. I seem to revert back into feeling like a child again. Holidays had become a time of trying not to hurt family members' feelings and less about being with the family. The guilt I would feel from one side or the other made me never want to instill that on my own children. I can greatly identify with the feeling of being caught in the middle.
Some people believe you shouldn't separate the kids for the holidays -- but I am not opposed to this. I would almost rather split the kids than split the day. And if I alternate the holidays like some do, that leaves me much sadder on the off years. I know it used to leave my mother quite sad.
You would think in this day and age, we could all just have holidays together -- one very happy one. We generally all get along and it would be good for the kids. And good for me, who at 42 years old feels like a child as I go to my dad's Thanksgiving for lunch and then to my mom's for dinner. And then the next day, we travel three hours to my husband's family's Thanksgiving repeat.
But, I guess we all win at the end. I am enormously blessed. I eat three amazing meals. I get to see more family than I could hope for.
I have really made an effort to start my own traditions. A week before Thanksgiving, we have a wonderful birthday party for my stepdaughter and invite my entire family. Birthdays are a time when everyone can get together -- and family members can intersperse with friends. Everyone is welcome (which is how holidays ought to be).
I also try to create traditions out of the non-holidays. For example, Sunday nights are special family nights. I covet those days when all five children are home and do my best to make each meal special and fun. Holidays are about warmth and love. I certainly don't want to mess with that but rather embrace it in my own way.
And for this Thanksgiving, I have given a new tag line for my company, Babo Botanicals. That is "Family Comes First," naturally because family is about love and health all year round.