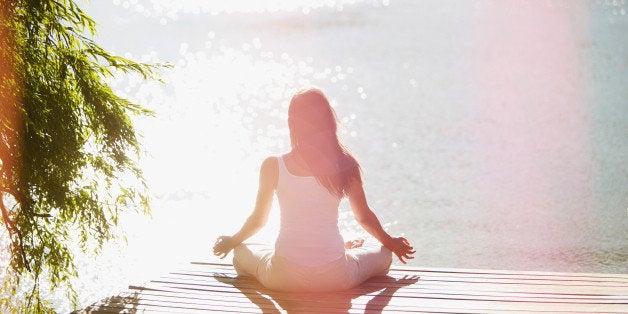 Self-care is a vital necessity in everyone's life. Self-care is not just about everyday living and survival. It's more than having the strength and energy to get through your day and cope with all of life's challenges. Preparing delicious healthy meals so you feel good and healthy throughout the day and week is an integral part of holistic self-care. Drinking healthy clean water is important to stay hydrated and stay well. Getting plenty of rest and meditating is very important to help you stay well and centered and grounded. It is equally important as healthy nutrition so that you have the physical and mental energy you need to take care of yourself and your family. I never truly understood self-care until the day I became a mother and I truly understood the need for me to take extra tender loving great care of me.
Self-care is exactly as it sounds. It is a very important wonderful daily process of giving yourself the extra gentle tender loving care, love and respect you need. It includes everything, including how you brush you hair and your teeth, how you bathe, keeping your indoor air clean and healthy, and enjoying a lot of much needed laughter and loving, caring, cuddles with your family, and your adorable, sweet furry friends, if you share your home with furry babies. I do recommend that if you don't, please do yourself the loving favor of adopting a furry friend. The profound beautiful love shared between a human and his or her furry friend is wonderful and will help you stay well and happy. I am very thankful that at my age today of 46 years, I maintained and kept to my healthy decisions to treat my body like a temple and keep it healthy and happy.
You too can feel and look great at 46 years and any age. Being a healthy non-smoker, non-drinker and a holistic herbalist is priceless and is a wonderful contributor to healthy wellness and longevity. Staying away from all stimulants and synthetics, especially pharmaceuticals when you can, is a very important contributor to wellness. Meditation and rest is a much healthier choice instead of consuming caffeine. Being green and organic from head to toe is one of the most wonderful gifts you can give to yourself for holistic self-care.
I'd like to share a delicious healing herbal tea recipe here that my dear husband and I have enjoyed drinking for many years to help us stay well and feel better when we feel under the weather.
Cayenne, Lemon Juice Organic Sweetener
1 C of hot purified or filtered drinking water
pinch of red hot cayenne pepper powder
1 tsp. fresh squeezed lemon juice
1 tbsp. of your favorite organic sweetener; maple syrup, organic sugar, date sugar, whichever is your preference
Mix all the ingredients in the hot water while the water is nice and hot and then stir and mix well for the best healing benefits.
Enjoy, stay well, feel good and feel joy.