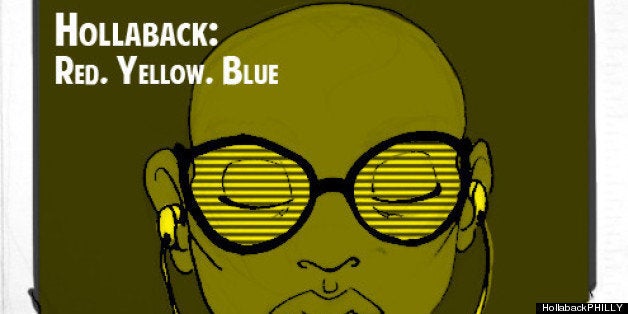 This post is written as part of the RaiseforWomen Challenge, a joint campaign between The Huffington Post, the Half the Sky Movement and the Skoll Foundation to raise funds and recognize NGOs that are empowering women.
The Half the Sky documentary is hard to watch. The challenges facing women and girls around the world are so serious -- lack of access to school, human trafficking, female genital mutilation -- that after seeing the documentary, it took me a moment to refocus on HollabackPHILLY's current project. If girls around the world are at risk of being trafficked, raped and mutilated, shouldn't I drop everything and work on that... not on a comic book about catcalling? Luckily, like I said, refocusing only took me a moment. What we're fighting here is rape culture, and unless we work on it from all angles, we'll never uproot it. The message of Half the Sky is that we all have to work together to end these problems, and every person's effort makes a difference.

At the time I saw the documentary, HollabackPHILLY was just starting to work on developing an anti-street harassment comic book in partnership with Philly artist Erin Filson. During the fundraising phase of this project, we had many people ask us "Why is this important?" Our response? Being harassed on the street reduces girls, women and LGBT folks to objects, causes fear,and restricts their movements in public spaces. No one should feel unsafe walking down the street because of harassment, and especially, no young girl should grow up internalizing messages from strangers commenting on her body and making sexual advances. Street harassment is the perfect example of rape culture: it exists in every country and is normalized to the point that people regularly tell us that we should not take it so seriously. We will never stop taking it seriously. Every one of the issues featured in Half the Sky was not taken seriously at some point, and most of them are currently still not being taken seriously enough.

HollabackPHILLY's comic book is meant to be used as a tool in school workshops, to start discussions among young men and women around what street harassment is, how it impacts people and what we can do to stop it. People who don't experience street harassment often do not realize how prevalent it is, or the kind of impact it can have on young girls and members of the LGBT community. Similar to Half the Sky's game, we are also developing a choose-your-own-adventure style interactive component that will help students talk through their options and possible outcomes in street harassment scenarios. We hope that approaching the problem in this more open-ended way will lead to discussions of the deeper issues at play. We are particularly proud that our comic book includes a bystander intervention storyline. Street harassment will not end just because some people choose not to harass others on the street. Like any major cultural shift around gender equity, the end of street harassment will require engaged bystanders and men and boys who talk to each other about the problem, establishing new social norms for acceptable behavior.

The other question we are often asked about our project is "Why a comic book?" There are two reasons for this: one, that comic books are considered UN best practices for engaging younger audiences; and two, that the world of comic books itself is in need of anti-harassment activism. Not only is comic book culture historically male-dominated, but gender-based harassment at comic book conventions, particularly towards women participating in cosplay, is endemic. We'll be taking our anti-street harassment comic book, and more importantly, our message to both the Philadelphia comic con in 2013, and the San Diego comic con in 2014. We are not the first people to speak out against harassment at comic book conventions, but just like with any of the issues highlighted by Half the Sky, the more voices calling out the problem, the better.

Half the Sky has inspired us to take heart in addressing a legitimate, serious problem that is routinely minimized. For anyone who still wonders whether street harassment is really a problem, a quick Google search will show you how many activists are out there working on it all around the world -- from the U.S., to India, to Italy, to Peru. We are proud to be a part of this global community, and all of our efforts are designed to be scalable so that we can share them.

Please feel free to send us any questions or comments at philly@ihollaback.org, or via Facebook or Twitter.
Here are a few sneak-peeks from the comic book, which will be available in June 2013.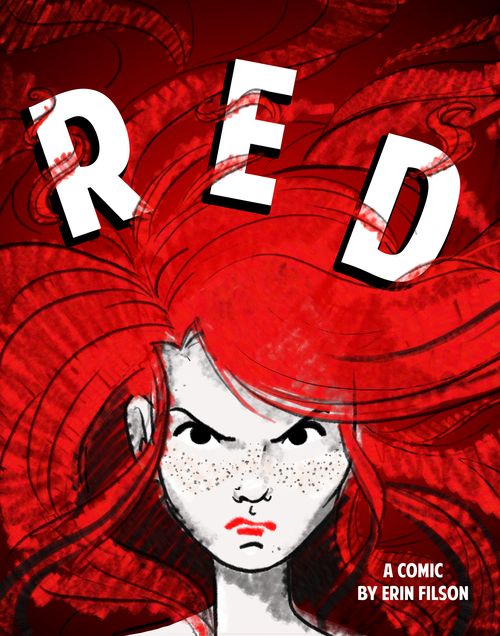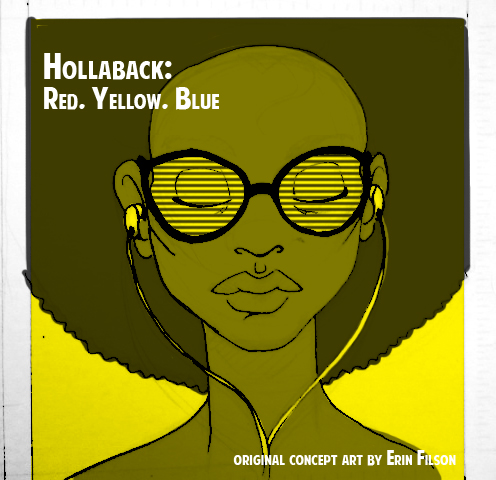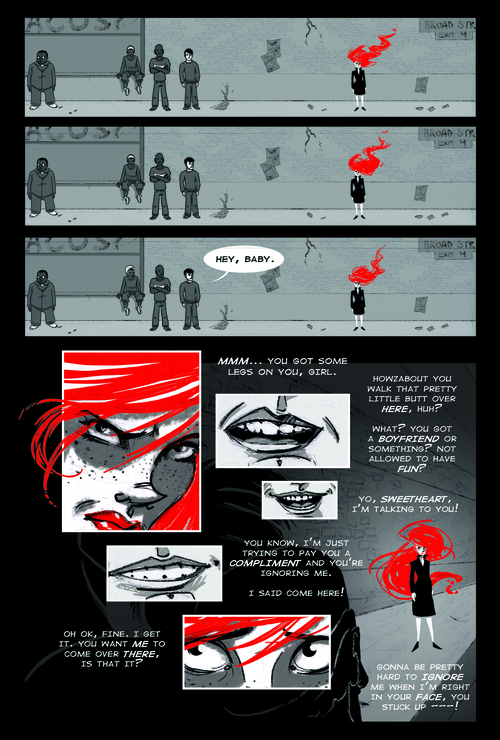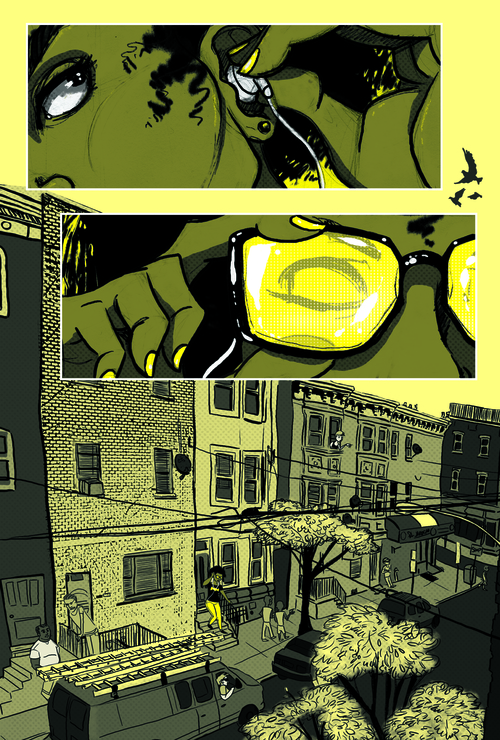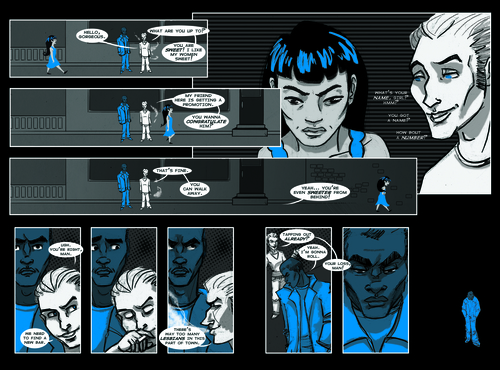 Support HuffPost
The Stakes Have Never Been Higher
Related
Popular in the Community