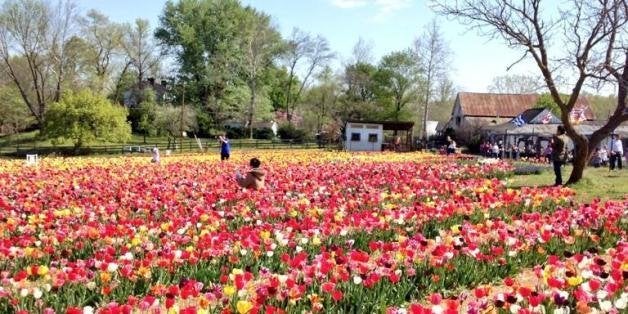 I've been looking at flights to Amsterdam so extensively lately that all of the Google ads that appear while web browsing are for travel companies, tours and hotel deals in Netherlands' capital. "Book a day trip to the Keukenhof Gardens from Amsterdam," the ads compel. "Daily tours from March through May."
The world's largest flower garden, Keukenhof is a 79-acre park outside of Amsterdam that bursts into bloom for eight weeks each year with more than seven million flowers; the garden's most famous floras are its 75,000-plus tulips in more than 600 varieties.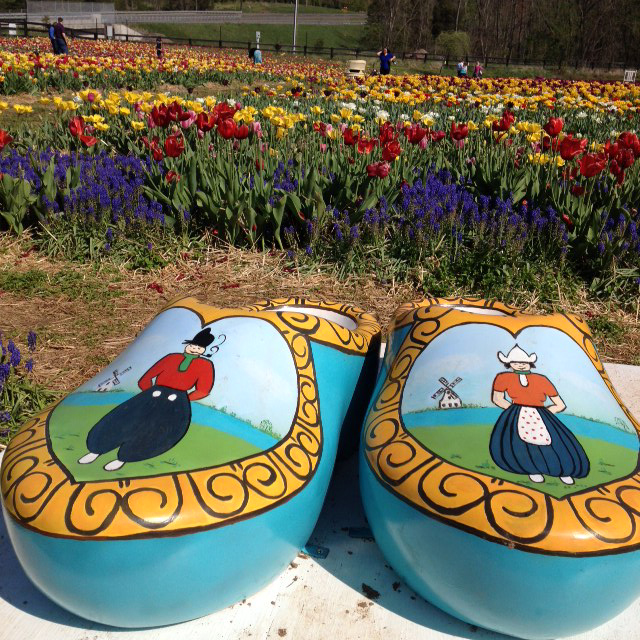 With flights from Washington, D.C. to Amsterdam averaging around $1500 this spring, my trip to the tulips may have to wait. But just 45 minutes outside the Nation's Capital is another garden with a propitious nickname: "Holland in Haymarket."
Burnside Farms is one of the largest pick-your-own flower farms in the United States. Visitors pay an entrance fee ($3.00 for a single day, $5.00 for unlimited entry during daffodil and tulip season, $6.00 for unlimited entry that includes Dutch irises later in spring) and then snip or pull flowers directly from the ground, paying a set price per stem.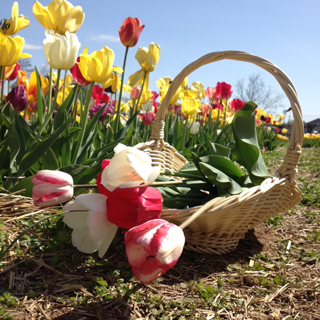 From late April through mid-May, tulips and daffodils bloom aplenty; a few weeks later it's time for Dutch irises, then return to the fields in July for a sea of sunflowers. and fall, when dahlias peak.
It's the tulips -- more than 100,000 tulips in 50 varieties bloomed in 2013 -- that have brought Burnside Farms its renown and led to the annual "Holland in Haymarket" festival, now in its third year.
Before entering the fields, an employee reads a few rules: pull tulips from the base and try to dig out the entire bulb (or use small scissors to carefully clip daffodils), don't trample across the rows, don't pick anything you're not buying.
And then you're handed a basket and free to wander the fields, greeting a menagerie of farm animals and gathering flowers as you go. (My bouquet became an early Mother's Day gift for my mom.)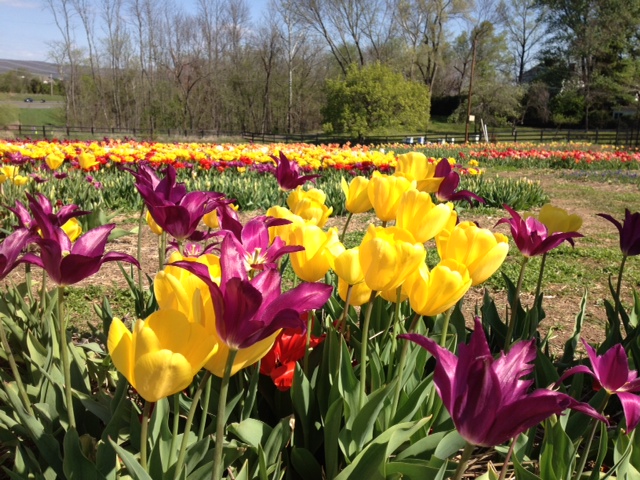 "You could be in Holland!" someone commented on Facebook after I shared photos from my day trip. After clomping around in a pair of wooden clogs -- dozens of pairs are available to try on -- and posing with a wicker basket holding my haul, I almost felt like I'd been transported across the Atlantic Ocean.
Until, that is, we drove past a Cracker Barrel en route to the highway and realized that our time among the tulips had come to an end. We were truly back in Virginia.