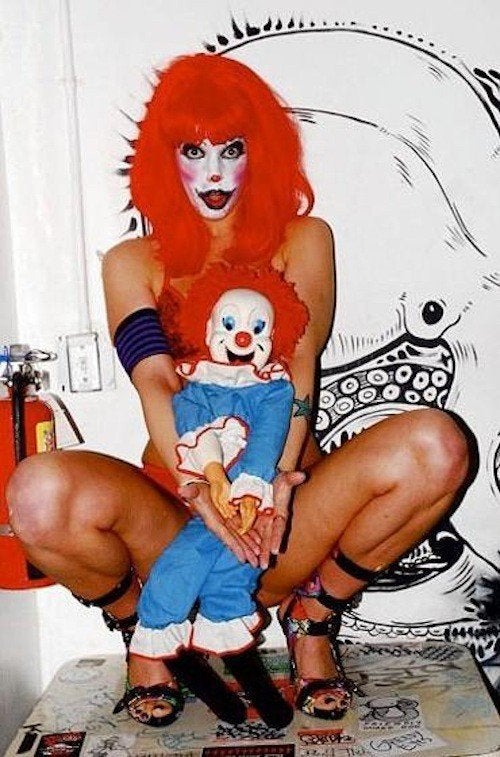 Hollie Stevens was and still is, the queen of clown porn, amongst many other things. She was a writer, model, video manipulator, dancer, kick boxer, artist and a clown. Hollie was empowered, even when facing a terminal illness. In fact, she wrote her own obituary. A signed note from her in her memorial hand out told us how she would only haunt people in San Francisco, once a clown, always a clown. She also requested for all of us to take care of ourselves and to be charitable.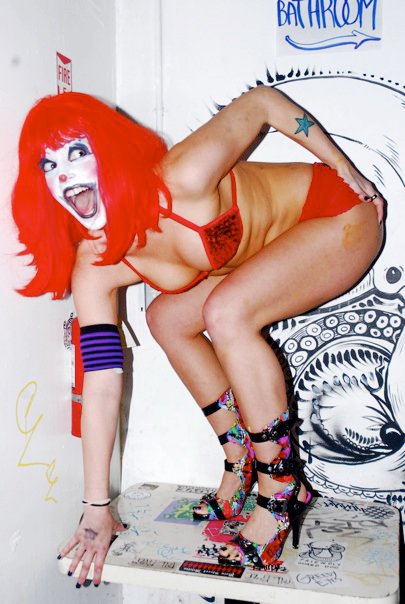 If that wasn't enough, there was something else that Hollie started before she passed away. The AVN Awards, which is the most prestigious award a porn star can receive, was always very special to Hollie and not simply because she was an AVN Award winner. Each year, she would travel to Las Vegas with the added bonus of knowing the AVN's took place close to her birthday. Since she couldn't participate in 2012 due to her health, she silently began to plan for 2013, regardless of what she would be told regarding her health when she got home. You see, Hollie made the trip to Las Vegas, but spent her time in bed resting, unable to visit with her peers. She returned home to San Francisco for more treatment, without celebrating with her peers during the 2012 AVN's.
In the last 16 months of Hollie's life, volunteers from Solace SF helped Hollie navigate a number of day-to-day tasks, with an emphasis on her medical care. Solace SF is an organization which serves sex workers, offering resources and more. Laura Lasky, the executive director of Solace SF, was one of the people who helped Hollie and in doing so, they also became good friends.
"During one of our conversations, I asked her what she wished she could do for those she worked with and looked forward to seeing at AVN. Hollie was very clear that she wanted the talent to feel loved, cared for and pampered. We brainstormed and created what the suite that would bear her name would be. We've partnered with an organization in Las Vegas, very similar to Solace SF, The Cupcake Girls, to offer free hair and make up services, healthy snacks, non-alcoholic beverages, mini massages and most importantly, free breast exams. Referrals for those who may need to see a doctor when they return home from AVN will be available on site. The element of having free breast exams by a medical team, along with a suite designed with the needs of performers in mind mattered to Hollie and matters to everyone involved." says Lasky.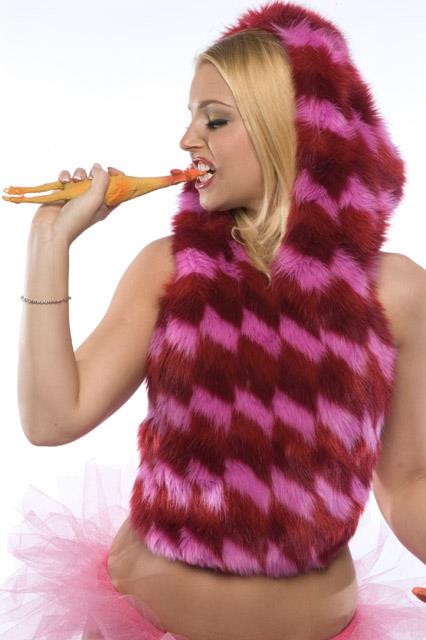 Many adult entertainment based performers are independent contractors, and many do not have adequate medical coverage; like any other person, they often have to pay for most or all medical costs out-of-pocket. The first time I spoke to Hollie about her cancer, she expressed how much she encouraged people to get checked and for women especially to have regular check ups and mammograms.
Thanks to collaborative efforts of Solace SF and The Cupcake Girls, this suite is indeed going to happen. The Cupcake Girls offer non-judgmental support and resources, hope and love to women working in the adult entertainment industry. Based out of Las Vegas, they work with many strip clubs in Las Vegas and Portland, as well as brothels in Nevada.
Beyond that, GameLink, a San Francisco based adult company, decided to help by doing something rather unique. GameLink, this month through mid-January, will be donating proceeds from Hollie's work to The Hollie Stevens Suite. I spoke with Jeff Dillon, vice president of Business Development, who was also a friend of Hollie's and I asked him why GameLink wanted to get involved with this project:
I'd known Hollie for about four years before she passed. She was a wonderful person. Professionally, we liked the same movies, we'd done some editorial articles on her. It matters to us, because I don't think people see all of the adult business. I think they see the glamour on camera but that is not the whole picture. All of us need help sometimes. Unfortunately, the adult performer community does not [always] have things like medical benefits and we feel like this project is a chance for people who are brought joy by the performers, to give back to them by donating to this and to bring awareness to this issue.
Along with GameLink, Masque sexual flavors, has contributed as a donor for the Hollie Stevens Suite. I spoke with Michael Guilfoyle, the president and COO on why Masque signed on for this humanitarian endeavor:
So many involved in this industry were heartbroken when Hollie passed away. The Hollie Stevens Suite will provide a safe and comfortable place for the women of Hollie's industry to be screened for breast cancer. Masque is extremely proud to be part of this fantastic event.
As a writer, I have found in my coverage of the porn community, that people are under the impression that adult performers make a large amount of money. The truth is, most do not fall into the higher earning levels; coupled with normal competition and consumers who take their work free of charge from illegal sources online, they seem to be making less. In the world of adult entertainment, there exists the 1% and then, others who are hard-working, that fall into the middle class or lower-middle class financial demographic.
What took place with Hollie Stevens' illness has shown us that it can strike anyone at anytime. The amenities offered in the suite which will honor Hollie is something a performer can utilize free of charge and without judgment, while at the same time feel relaxed, appreciated and cared for.
While her life was cut tragically short, Hollie's life and fight have become inspiring. Look at what one woman was able to do: She educated people about cancer. She challenged people to change their minds about what they feel about porn stars, and now, even in her death, she is helping people, so that maybe someone else can have an opportunity she could not, and catch something early on.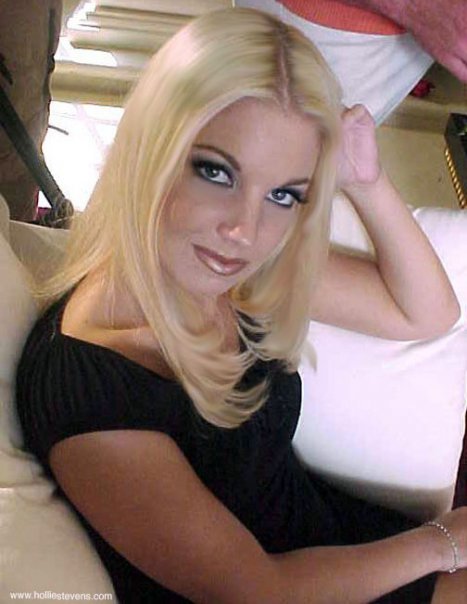 The Hollie Stevens Suite will be located at the Hard Rock Hotel and Casino, in the Penthouse Infinity Suite on January 18- 20, 2013. Rest in peace, Hollie Stevens, our beloved Queen of Clown Porn. Your wish for those you love is going to unfold in January.
Calling all HuffPost superfans!
Sign up for membership to become a founding member and help shape HuffPost's next chapter