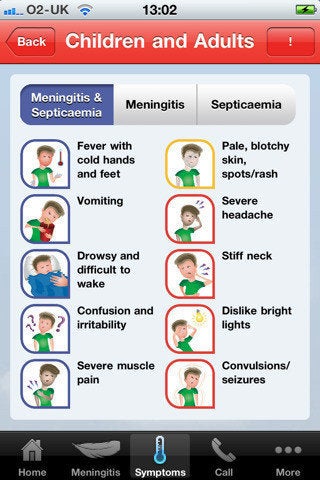 The close call can't just be chalked up to Week's motherly instincts. In fact, it was an iPhone app called "Meningitis Signs and Symptoms" that led the British mother to realize just how serious her young daughter's symptoms were.
"I went on my iPhone symptom checker from Meningitis Trust because something just didn't sit right. I had a feeling in my gut," Weeks told The Sun. "I went through her symptoms — headache, vomiting and stiff neck — and they were on the app checklist so I decided I wouldn't take a chance and called an ambulance."
Weeks was proven correct in her suspicions and her daughter was to the hospital where doctors said she was an hour away from not not surviving, according to Weeks. But Hollie's battle wasn't over. Diagnosed with meningitis, Hollie suffered a stroke on her right side and lost her ability to speak. She spent the next few weeks of May in and out of various hospitals as she battled to regain her mobility and speech.
While Hollie has made a remarkable recovery, she still has some weakness on her right side, including coordination problems with her right hand. But that hasn't stopped her from returning to preschool.
"Our little girl could have died, but what we learned from Kelsey's story was enough to get us to rush our daughter to hospital, which saved her life," Weeks told local blog This Is Bristol.
Check out screenshots from the iPhone app that saved Hollie's life in the gallery below.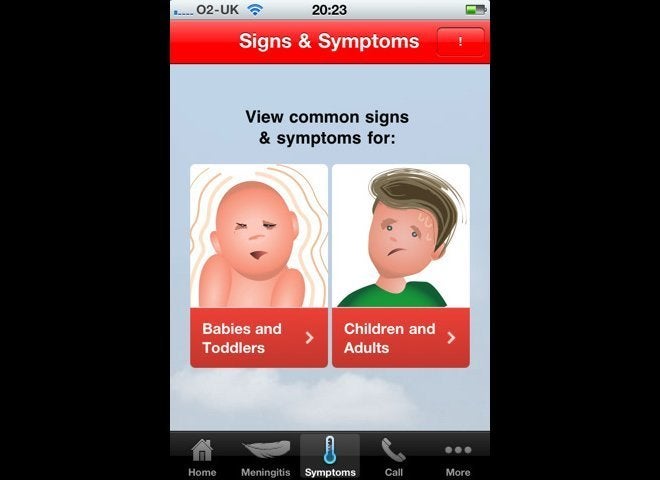 Meningitis Signs and Symptoms iPhone App