After the Supreme Court's landmark rulings on gay marriage Wednesday, Paul Katami proposed to his partner, Jeff Zarrillo, on the steps of the courthouse.
Katami and Zarillo, of Burbank, Calif., have been together since 1998 and were two of the plaintiffs in the case against Proposition 8, the California law banning gay marriage. The Supreme court heard oral arguments on the case in March.
"Marriage has distinctive definitions and rights that come with it. And a domestic partnership seems like a corporate document, in fact it acts almost exactly as one," Katami told CNN at the time. "Do you really invite people and have cake at a domestic partnership signing? That's not what represents who we are. We represent a married a couple and we need to be married."
They never married, or got a civil union or domestic partnership. They considered this a "second-class citizenship" and wanted to wait for equality.
"Although we celebrate today, we work to make sure that everyone like Jeff and I ... we just want to get married because it's the natural next step in our relationship," he told the press. "We want to join the institution of marriage not to take anything away, but to strengthen it and to live up to its ideals."
"So today is a good day," he added. "It's the day I finally get to look at the man that I love and finally say: Will you please marry me?"
Before You Go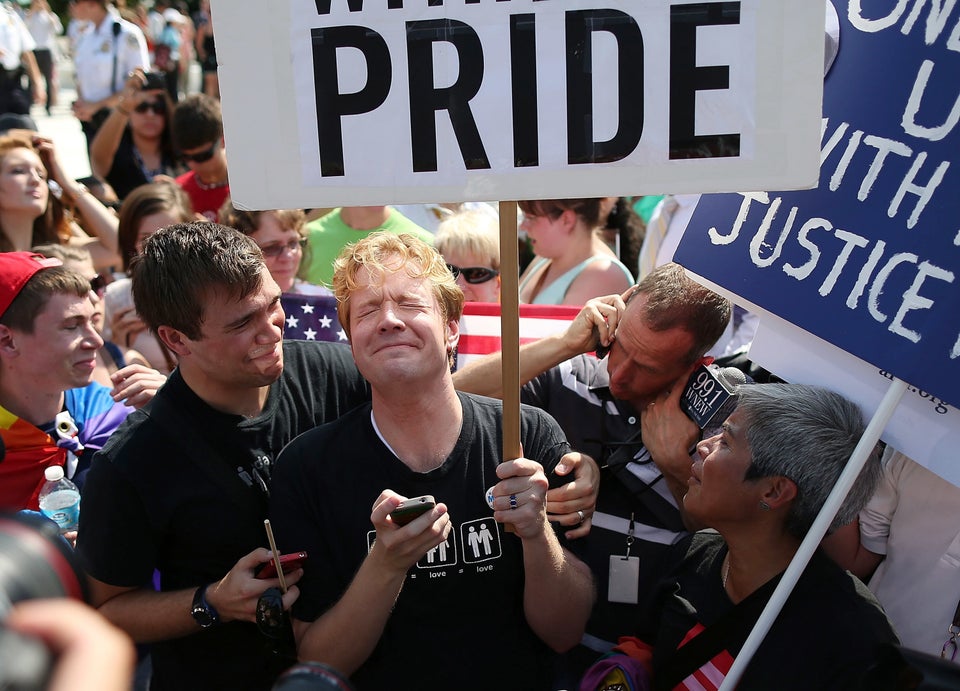 SCOTUS Decisions On Prop 8, Defense Of Marriage Act
Popular in the Community