The Supreme Court heard oral arguments Tuesday in the case over Proposition 8, California's ban on same-sex marriage.
Both supporters and opponents of gay marriage packed the grounds near the Supreme Curt building while the arguments took place.
HuffPost's Ryan Reilly and Mike Sacks report:
The case, Hollingsworth v. Perry, presents the simple question of whether Prop 8 unconstitutionally discriminates against gays and lesbians. But that simple question is so politically loaded that the justices spent much of the hour-long oral argument exploring how, exactly, the California constitutional amendment should fall.

On one end of the spectrum is the maximalist approach put forward by the two same-sex California couples, represented by conservative legal icon Ted Olson and liberal superlawyer David Boies. The unlikely lawyer duo -- they faced off against each other at the Supreme Court a dozen years ago in Bush v. Gore -- argue that any attempt to define marriage as between one man and one woman deprives gays and lesbians of equal protection and the fundamental right to marry.

The justices spent a good deal of time in the first half of the hour examining whether the parties defending Prop 8 had legal standing, and seemed to cast doubt on whether they did. Chief Justice John Roberts indicated that the case may not reach the central issue of whether gay couples are entitled to marriage, and might fall on issues of standing.
Read a full transcript of the arguments below, and listen to audio above:
See a slideshow of images from the Supreme Court below, and scroll down for live blog updates: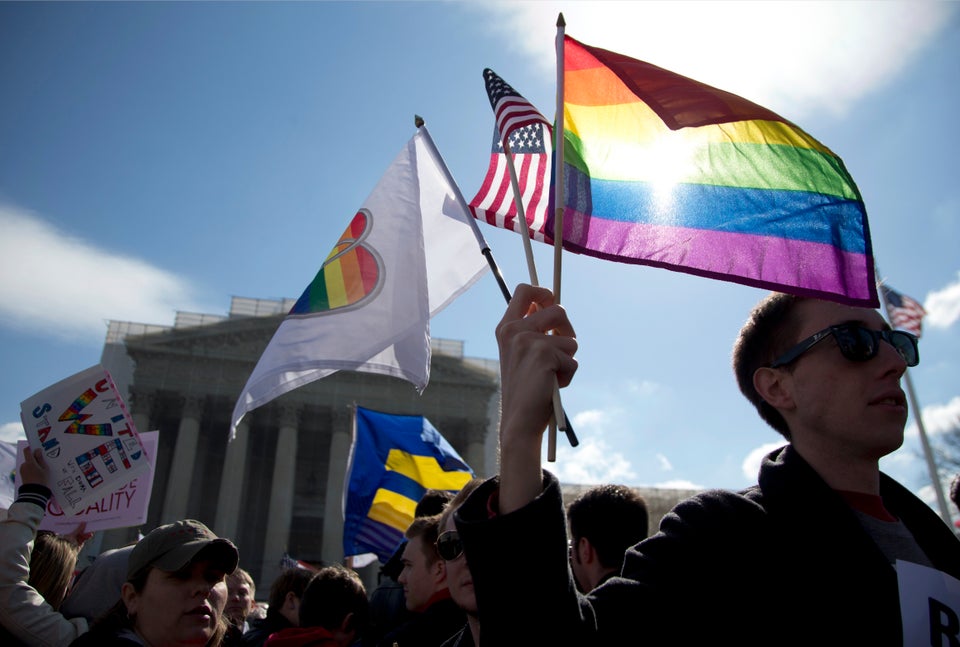 Supreme Court Proposition 8 Case
Support HuffPost
The Stakes Have Never Been Higher
Popular in the Community