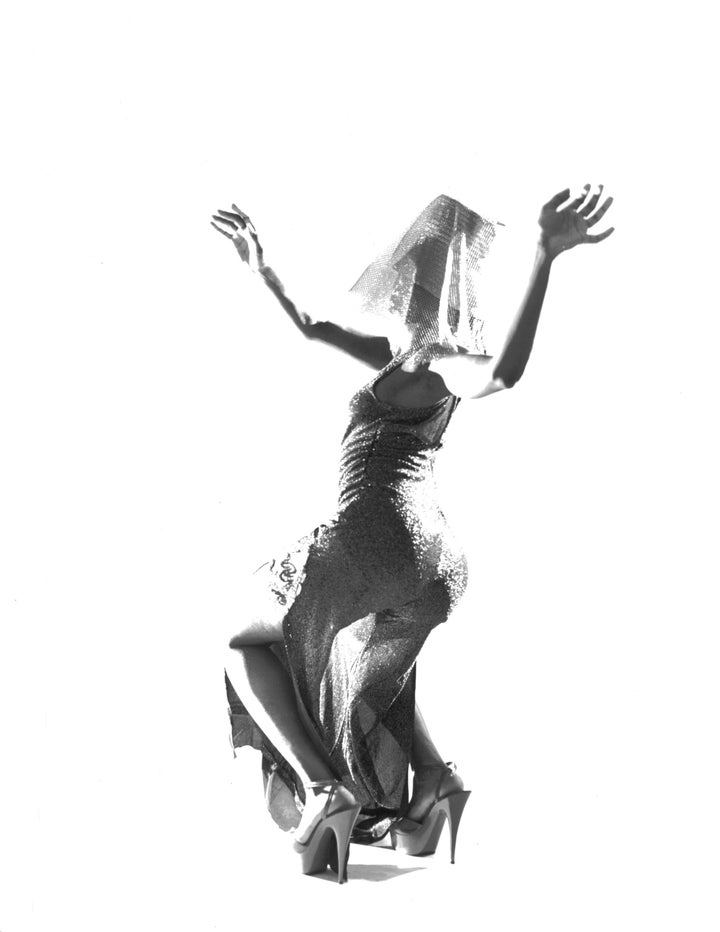 TOP 5 PICKS FOR TUESDAY, MAY 1
1.) Holly Bass At Kennedy Center Millenium Stage
Multi-platform performance artist Holly Bass hosts tonight's continuation of the "What's Going On…NOW" campaign. She'll present works from DC Slam Team and Words, Beats and Life. These organizations of spoken work and hip-hop artists offer a good introduction for the not yet story obsessed. Add in a beautiful venue and the night has the potential to make a lot of people new fans. 6 p.m., all ages, no cover
2.) May Day Carnival At Meridian Hill/Malcolm X Park
It's appropriate to have some while whilst celebrating May Day. The Occupy DC Labor Committee, Anarchist Alliance DC Network, Industrial Workers of the World, Washington Peace Center, the Metropolitan Washington Council of the AFL-CIO, and the Amalgamated Transit Union local 689 and more groups will be staging their own carnival of sorts in Meridian Hill/Malcolm X Park. The event is billed to have "carnival games, live music, theater, workshops and picnicking followed by a bike tour, rally, and march." Celebrate workers with a group that has been championed everyone's cause for the last year. 3:30 p.m., all ages, no cover
3.) May Day Garden Party On The Gibson Patio
In the U.S. May Day is a for recognizing the working class. In the United Kingdom, it's historically more of a celebration of the coming spring. If you're not a big fan of the 99 percent, head to the Gibson for its pagan celebration of all things romantic. The speakeasy will be serving special tea sandwiches and punch to welcome the season. 7 p.m., 21+, $15 covers admission, punch and finger food, regular menu available
4.) The Bad Plus At Howard Theatre
This jazz trio is turning indie rock fans into jazz fans. Mostly known for their interpretations of popular rock, pop and indie rock songs, they group is made up of accomplished tour dogs. They've been at this for more than 10 years and each year has yielded bigger and better results. 8 p.m., all ages, $35
5.) Marilyn Manson At Fillmore Silver Spring
Remember when parents were scared of Marilyn? That was so cute. This nostalgia fest shouldn't scare anyone. It's kind of cute, like when your kids goth friend finally gets a girlfriend and they're so in love and they're going to stay together forever and they forget the candle they bought together at Hot Topic. So there will be a lot of kids like that. Regardless of the crowd, Manson is still a showman and any appearance is worth anyone's attention.
TOP 5 FOR THE NEXT 5 DAYS
Wednesday, May 2
DC Brau Beer Dinner at Fire Works Pizza
A sampling of six of D.C.'s newest beer, five courses of pizza and all on an outdoor patio. Not the worst way to spend a Wednesday night. Also tonight.
Friday, May 4
"The 39 Steps" at Artisphere
Part of their celebration of Alfred Hitchcock's early works, this screening of "The 39 Steps" on the giant dome screen should please both fans of the recent Broadway musical, black and white mysteries and film buffs eager to track the growth of a man that would become a master film maker.
Saturday, May 5
Trucko de Mayo at RFK Stadium Lot 3
D.C.'s first food truck festival returns at RFK Stadium. Over 40 trucks are scheduled to participate. The official lineup hasn't been announced but since there aren't many bad food trucks, it's a safe bet to say that this will be the best opportunity for someone to sample a taste of everything the D.C. food truck scene has to offer.
Calling all HuffPost superfans!
Sign up for membership to become a founding member and help shape HuffPost's next chapter